Timothy O'Leary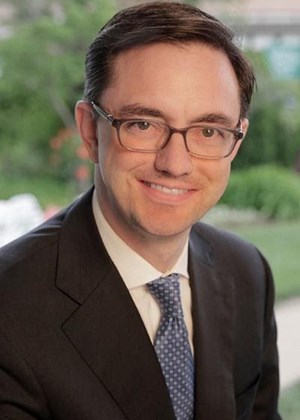 Timothy O'Leary has been general director of Washington National Opera, where he collaborates with Artistic Director Francesca Zambello, the Board of Trustees, and staff to achieve the company's goals for artistic excellence, community impact, and financial strength.
Prior to joining WNO in 2018, O'Leary served for 10 years as general director of Opera Theatre of Saint Louis. Under his direction, OTSL earned acclaim for innovative programming, sustained growth in new and diverse audiences, wide-ranging community engagement projects, and financial growth. O'Leary received the St. Louis Business Journal "Innovation Award," the Norman A. Stack Community Relations Award from the St. Louis Jewish Community Relations Council, and an honorary doctorate from Eden Theological Seminary, as well as a designation as a "St. Louis Superhero" by Metro Theater Company.
O'Leary's training includes an apprenticeship with San Francisco Opera's Merola Program, graduate studies in theater management at Columbia University, and a degree in English from Dartmouth College. His professional experience has included engagements with New York City Opera, Gotham Chamber Opera, The Glimmerglass Festival, Florida Grand Opera, and Roundabout Theatre Company.
He joined the board of OPERA America in 2011.