Event
Published: 17 Apr 2021
Backstage Brunch: Event Hub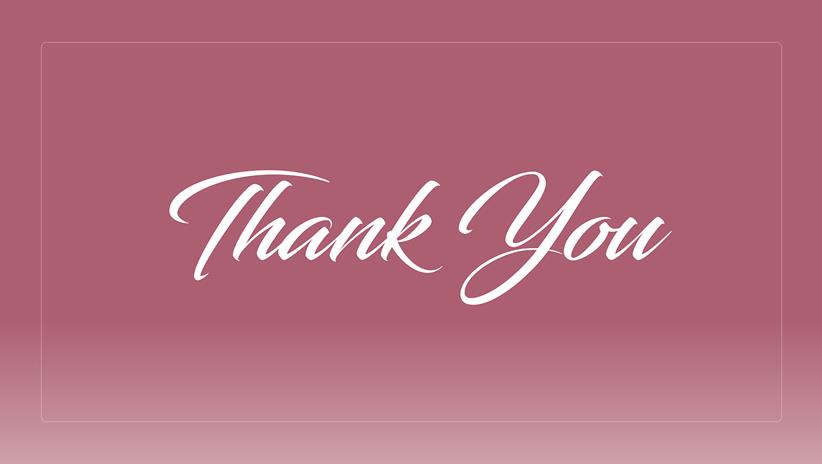 A virtual salon and fundraiser in support of OPERA America's Mentorship Program for Women Administrators
Saturday, April 17, 2021
Main Event: 12:30 p.m. – 1:30 p.m. ET
Networking Hangouts: 1:30 p.m. – 2:00 p.m. ET (optional)
Try a favorite brunch recipe from the chairs and staff.
For technical assistance, contact us at 646.699.5248 or Membership@operaamerica.org.
Backstage Brunch Recording
Event Program
EMCEED BY PAST PARTICIPANTS OF THE MENTORSHIP PROGRAM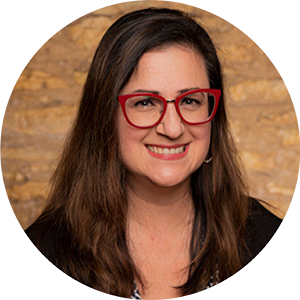 Mitra Sadeghpour (Protégé 2018)
Education Director, Minnesota Opera

Stacy C. Brightman (Mentor 2018)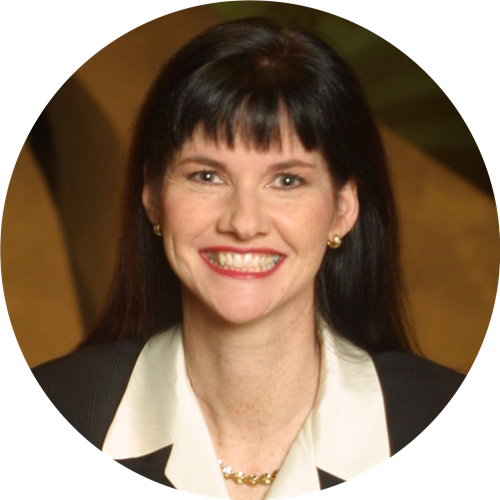 Vice President, LA Opera Connects
Welcome
Laura Lee Everett
Chief Programs Officer, OPERA America
Co-Chair, OA's Women's Opera Network
Greetings from the Regional Chairs
View list of regional chairs
Featured Interview

Karen Slack
Soprano and Advocate
Artistic Advisor, Portland Opera
Creator and Host, Kiki Konversations
INTERVIEWED BY

Rebekah Diaz (Protégé 2019)
Manager of Community Engagement and IDEA Initiatives, Pittsburgh Opera
Performance I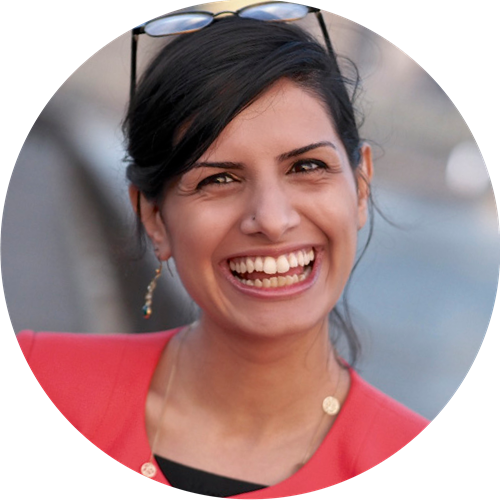 Niloufar Nourbakhsh, Composer
"Scene III: Solitary Confinement" from we the innumerable
View synopsis and excerpt text
PERFORMED BY
Corrine Byrne, soprano
Golnar Shahyar, vocalist
Dmitry Glivinskiy, piano
Shadi Ghaheri, choreographer and dancer
Libretto by Lisa Flanagan
Created by Harris Doran and Shadi Ghaheri
Produced by Center for Contemporary Opera
Editing by Harris Doran
Cinematography by Lauren Buscemi
Developed with support from an OPERA America Opera Grants for Female Composers: Discovery Grant.
Keynote Presentation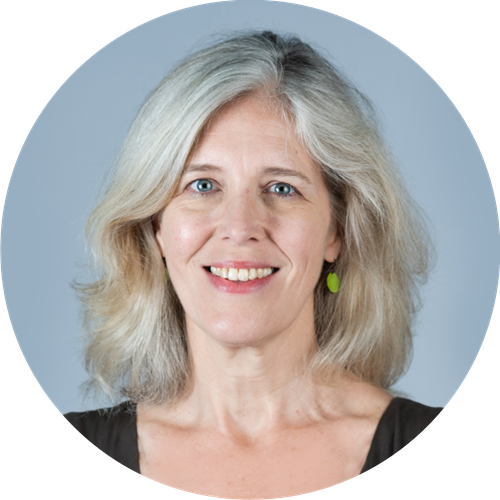 Anne Midgette
Former Chief Classical Music Critic, The Washington Post

Performance II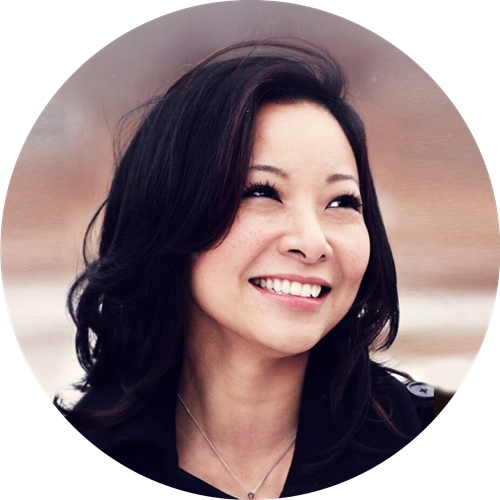 Justine F. Chen, Composer
"Childless" from Seven Sisters
View synopsis and excerpt text
PERFORMED BY
Nina Yoshida Nelsen, mezzo-soprano
Timothy Accurso, piano
Libretto by Stephanie Fleischmann
Dramaturgy by Cori Ellison
Developed with support from an OPERA America Opera Grants for Female Composers: Discovery Grant.
Networking Hangouts
1:30 p.m. – 2:00 p.m. ET (Optional)
You will be invited to choose from four breakout rooms with the featured guests to ask questions and converse with fellow attendees.
Karen Slack
Justine F. Chen, Niloufar Nourbakhsh
Anne Midgette
Stacy Brightman, Rebekah Diaz, Mitra Sadeghpour
---
Regional Event Chairs

Sue Bienkowski, Long Beach Chair
Astrid Baumgardner, Past Chair (New York City)
Michele Fabrizi, Pittsburgh Chair
Margee Filstrup, Tulsa Chair
Carol Henry, Los Angeles Chair
Laura Kaminsky, Past Chair (New York City)
Sue Marineau, Santa Fe Chair
Jeri Sedlar, Past Chair (Sarasota)
Jill Steinberg, Past Chair (New York City)
Rhonda Sweeney, Houston Chair
Shoshana Tancer, Phoenix Chair
Elisabeth Waltz, Austin Chair
About the Featured Guests

Anne Midgette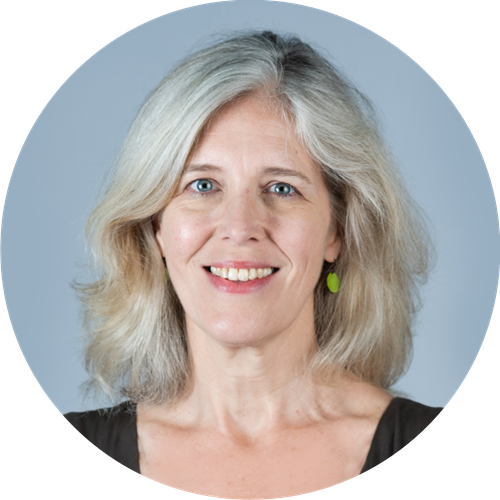 Anne Midgette was the classical music critic of the Washington Post for 11 years. A graduate of Yale University, where she majored in Classical Civilization, she lived in Germany for 11 years after college, writing travel guidebooks and reviews about music, the visual arts, theater, dance and film. In 2001, after moving back to New York, she became the first woman to review classical music for The New York Times on a regular basis. She has also written about the arts for The Wall Street Journal, Opera News, the Los Angeles Times, and many other publications. She is co-author of the memoirs The King and I and My Nine Lives, and is currently working on a historical novel about the woman who built pianos for Beethoven.

Karen Slack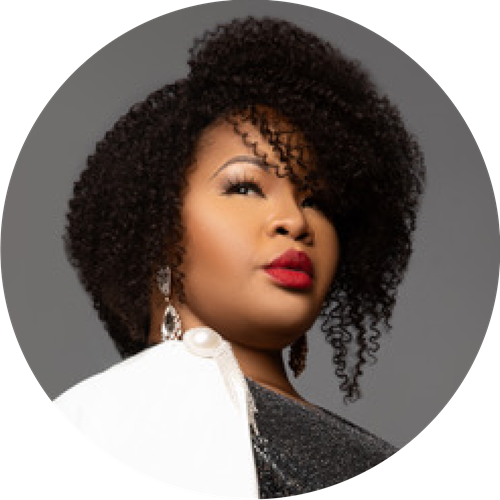 Hailed for possessing a voice of extraordinary beauty, a seamless legato and great dramatic depth, American soprano Karen Slack has appeared with the Metropolitan Opera, Lyric Opera of Chicago, Washington National Opera and San Francisco Opera. She made her Metropolitan Opera debut in the title role of Verdi's Luisa Miller and most recently returned to the Met stage as Serena in the 2019-2020 production of Porgy and Bess. The 2019-2020 season also included a series of recitals throughout the US including the Vilar Center for the Performing Arts in Vail, Colorado with pianist Joe Illick. Ms. Slack has most recently been named Artistic Advisor for Portland Opera and co-Artistic Director for the Opera program at the Banff Center in Alberta, Canada.
Equally at home on the concert stage Ms. Slack has performed Beethoven's 9th Symphony, Mahler's 2nd Symphony and the Verdi Requiem with various orchestras throughout the US. Abroad she has appeared with the Melbourne Symphony, Sydney Symphony, the Bergen Philharmonic Orchestras and most recently with the St. Petersburg's Philharmonic in celebration of the 80th birthday of Mo. Yuri Temirkanov. She made her Carnegie Hall debut as Agnes Sorel in Tchaikovsky's Maid of Orleans with Orchestra St. Luke's. A graduate of the Adler Fellowship and Merola Opera Program at the San Francisco Opera, the native Philadelphian is also a graduate of the prestigious Curtis Institute of Music. She is a winner of numerous competitions and awards: most notably the Montserrat Caballe International Competition, Metropolitan Opera National Council Auditions, George London Foundation Award, Marian Anderson ICON Award, Licia Albanese-Puccini Foundation, Rosa Ponselle International Vocal Competition, Portland Opera Lieber Award, Liederkranz Foundation Award and the Jose Iturbi International Competition for Voice.

Niloufar Nourbakhsh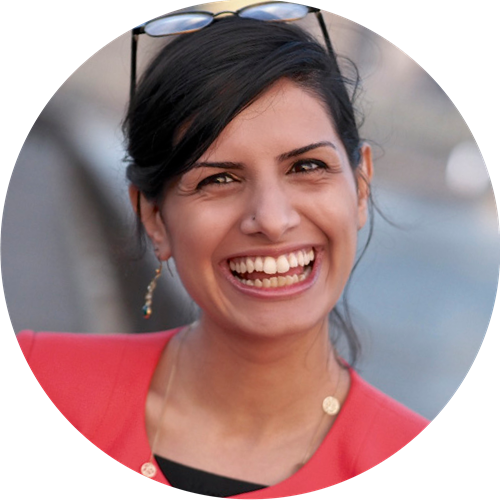 Described as "stark" by WNPR and "darkly lyrical" by the New York Times, a winner of the Second Annual Hildegard competition and a 2019 recipient of OPERA America's Discovery Grant, Niloufar Nourbakhsh's music has been commissioned and performed by Nashville Symphony Orchestra, Library of Congress, I-Park Foundation, National Sawdust Ensemble, International Contemporary Ensemble, Center for Contemporary Opera, Women Composers Festival of Hartford, Forward Music Project, PUBLIQuartet, Ensemble Connect, Akropolis Reed Quintet, Great Lakes Chamber Music Festival, and Calidore Quartet at numerous festivals and venues including Carnegie Hall, and Washington Kennedy Center, Mostly Mozart Festival, Seal Bay Festival of American Chamber Music, and many more.
A founding member and co-director of Iranian Female Composers Association, Niloufar is a strong advocate for music education and equal opportunities. In 2014, she worked as the site coordinator of Brooklyn Middle School Jazz Academy sponsored by Jazz at Lincoln Center. She is currently a Teaching Artist at Brooklyn Music School, faculty at Molloy College and co-director of Peabody Conservatory Laptop Orchestra.
Niloufar is a music graduate and a Global Citizen Scholarship recipient of Goucher College as well as a Mahoney and Caplan Scholar from University of Oxford. Among her teachers are Lisa Weiss, Laura Kaminsky, Matthew Barnson, Margaret Schedel, Daniel Weymouth, and Daria Semegen. She is currently pursuing her doctorate degree in music composition under the supervision of Sheila Silver at Stony Brook University.

Justine F. Chen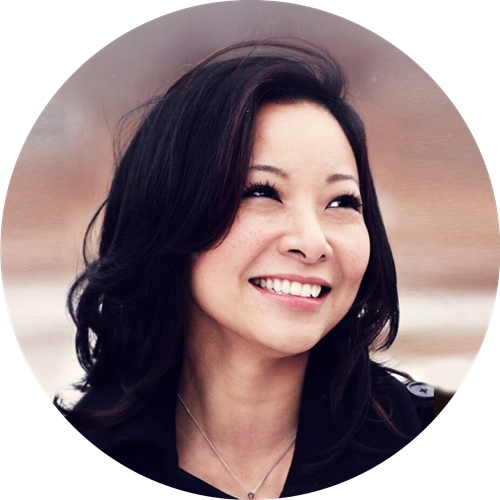 The "propulsive, emotionally resonant" (New York Times) music of New York-born composer Justine F. Chen has been commissioned and presented by New York City Opera, New York City Ballet, The Juilliard School, American Lyric Theater, NYFOS, Tapestry Opera, JACK Quartet, OPERA America, and Chicago Opera Theater.
Her first opera, The Maiden Tower, was presented at Juilliard, NYCO's VOX 2006 Showcase, and by Chants Libres. When featured in VOX 2008, her second opera, Jeanne, was praised as "lyrical, atmospheric... striking… balances despair and humor." (New York Times)
Recent projects include an opera on the life of computer-scientist Alan Turing, Motion Studies, a work about data-mining for The Crossing (three-time Grammy award winning choral phenomenon), a chamber opera Seven Sisters inspired by her family and Taiwanese heritage, and a holiday opera for American Lyric Theater and Saratoga Opera.
Recent honors include grants from the Jerome Fund for New Music, Frances Goelet Charitable Lead Trust, a 2020 Female Discovery Grant from OPERA America, and a New Works Exploration Grant funded by the Mellon Foundation. She has been featured on WNYC's Studio 360, WBAI, Indie Opera Podcast, and Cincinnati Song Initiative. Dr. Chen received her Doctorate in composition from Juilliard, where she also earned her Bachelors and Masters in violin and composition.
we the innumerable by Niloufar Nourbakhsh and Lisa Flanagan
Composed by Niloufar Nourbakhsh
Libretto by Lisa Flanagan

About the Opera
After the 2009 presidential election in Tehran, Iran, Roya and her husband, Siavash, become targets of the state for participating in nationwide protests against the election result. Siavash is murdered, and Roya is imprisoned and put under extreme pressure to record a confessional stating that her husband was a Revolutionary Guard force who was killed by the enemies of the state. The opera is the heroic journey of an Iranian woman who protects the truth in the face of fear and violence.
Watch the promotional video for we the innumerable.
About the Excerpt: "Solitary Confinement"
In the second half of the opera, Nourbakhsh and Flanagan depict how Roya gradually begins to doubt herself, her memory, and her intentions. She repeatedly asks if a little lie can really matter that much.
This is Roya's second aria, and this scene deals a lot with re-living memory. Nourbakhsh found this aria to be a perfect opportunity for Roya's mother to surface musically as a recording, singing a well-known Kurdish lullaby to her, entitled "Lay Lay." Nourbakhsh uses two verses that translate to the following:
لای لای نه مامی ژیانم / لای لای این نهال زندگی‌ام
من وینه ی باخه وانم / من مثل باغبان هستم
به دل چاودیریت ده که م / با دلم از تو مواظبت می‌کنم
بخه وه ده ردت له گیانم / بخواب دردت به جانم

هی بهر خوله ی شیرینم / ای بچه (نوزاد کوچک و شیرین) شیرینم
ئاواتی هه موو ژینم / آرزوی تمام زندگی‌ام
شهوی تاریک نامینی / شب تاریک نمی‌ماند
تیشکی روژ دی ته سه ری / نور صبحدم بالا می‌آید

Lay Lay, this seed of my life
I am like a gardener
I protect you with my heart
Sleep, I'll take all your pains

My sweet child
dream of all my lives
The night doesn't remain dark
Light will surface in the morning
Excerpt Text
Would they even tell my mother that I'm dead?
Maybe they already have. Maybe I already am.
Whatever I say, Siavash will still be dead.
Lay Lalay Lay
Does it matter then?
A little lie they're happy to pry out tooth by tooth.
Lay nemamî jiyanim.
Min wêney baxewanim
Be dill çawdêrît ekem.
Bixewey derdit le giyanim
Drag my mother and brother into cells too!
I want to go home!
I won't listen to the shouts
I will go home. I will be quiet.
I will climb into bed with my husband's bones. Just switch off the light.
Seven Sisters by Justine F. Chen and Stephanie Fleischmann
Composed by Justine F. Chen
Libretto by Stephanie Fleischmann
Dramaturgy by Cori Ellison
About the Opera
An unflinching, epic, funny exploration of the dysfunctions of family and the fallout of growing up Taiwanese-American and female. Juxtaposing the intensely personal with the sweeping presence of the universal, this boldly theatrical new chamber opera—recipient of a 2020 OPERA America Discovery Grant for Female Composers and selected for West Edge's Aperture portfolio—veers from the sublime awkwardness of caustic satire to wildly lyrical moments of emotional expansion, weaving together sounds ranging from the glamour of old Hollywood to Taiwanese folk music, to Peking Opera, and a haunting emotional resonance rooted in the timeless struggle for agency and voice. Framed by the ritual of a Taiwanese funeral, and threaded through with the myth of the Pleiades reimagined, Seven Sisters looks at the hard truths of a culture that demeans and disempowers women and asks: How does the next generation move beyond this legacy, bridging a cultural chasm that privileges silence?
Watch the promotional video for Seven Sisters.
About the Excerpt: "Childless"
This arietta "Childless" reveals the heartbreaking history of Sister #2's motherhood. Mina, the protagonist of the opera, and 2nd-generation Taiwanese-American, has just been publicly berated by her mother (Sister #1), who adds insult to injury by mocking Mina's poorly spoken Taiwanese response. Having traveled to this foreign "homeland" for her grandmother's funeral, disoriented by jet lag and the fatigue of familial toxicity, Mina's humiliation is overwhelming. She runs to the powder room to collect herself. Mina's favorite Aunt (#2) finds and comforts her, explaining how she herself broke from the traditions and expectations of family and culture–the tragic death of her son sends her away from motherhood. Though transformed and empowered, she remains forever in the thrall of bittersweet yearning for her son.
This intimate moment of true sharing pairs a spare accompaniment stepping haltingly and hesitantly into the past, with a vocal line full of sadness, restraint, and tenderness.
Excerpt Text
When I lost my boy
I did not try to have another.
I could not bear the thought—
another boy
burning in another blaze.
Like a snake, I did not cry.
Childless, my sisters called me strange.
Childless, I pursued my studies
to fill the void
he left behind.
I chose reason. Science. Biology.
Childless, I studied the science of tears.
Childless, I shed my sisters' scrutiny.
Childless, I shook off the weight of A-Ma's shroud.
I was a snake; she was my skin—
I shook her off.
I chose to be brave.
But childless, the prickle and burn and salve
of my boy's seven-year-old soul
stays with me. Always.
About the Emcees & Interviewer
Rebekah Diaz
A Certified Diversity Executive candidate with training in Diversity and Inclusion from Cornell University, Rebekah has a deep knowledge of the specific Equity, Diversity, and Inclusion (EDI) needs of non-profit arts and cultural institutions.  Her strong background in performing arts as both a performer and professor combined with an expertise in programming from her years as a department head and executive leader in opera has provided her a unique understanding of the needs of cultural institutions, audiences, teams, and creatives. A leader in non-profit arts and culture, she has been dedicated to implementing the tenets of Equity, Diversity, and Inclusion into community engagement efforts, inclusive understanding among teams, and fostering positive, actionable change.  Her original initiatives have focused on creating opportunities and connection through the arts for communities that have been traditionally underrepresented while also focusing on a platform of inclusion for individuals of all backgrounds.
Her goal is to continue to impact her community, and the broader nation, through initiating guidelines for positive change and guiding organizations in the goal to create a more equitable environment for all. Diaz Inclusion Consulting focuses on aiding non-profit arts and cultural institutions on their path towards realizing their true EDI potential and impact through individual and group workshops, board and staff EDI committee guidance, mission statement direction, internal structure support, and EDI program development and creation. 
Stacy Brightman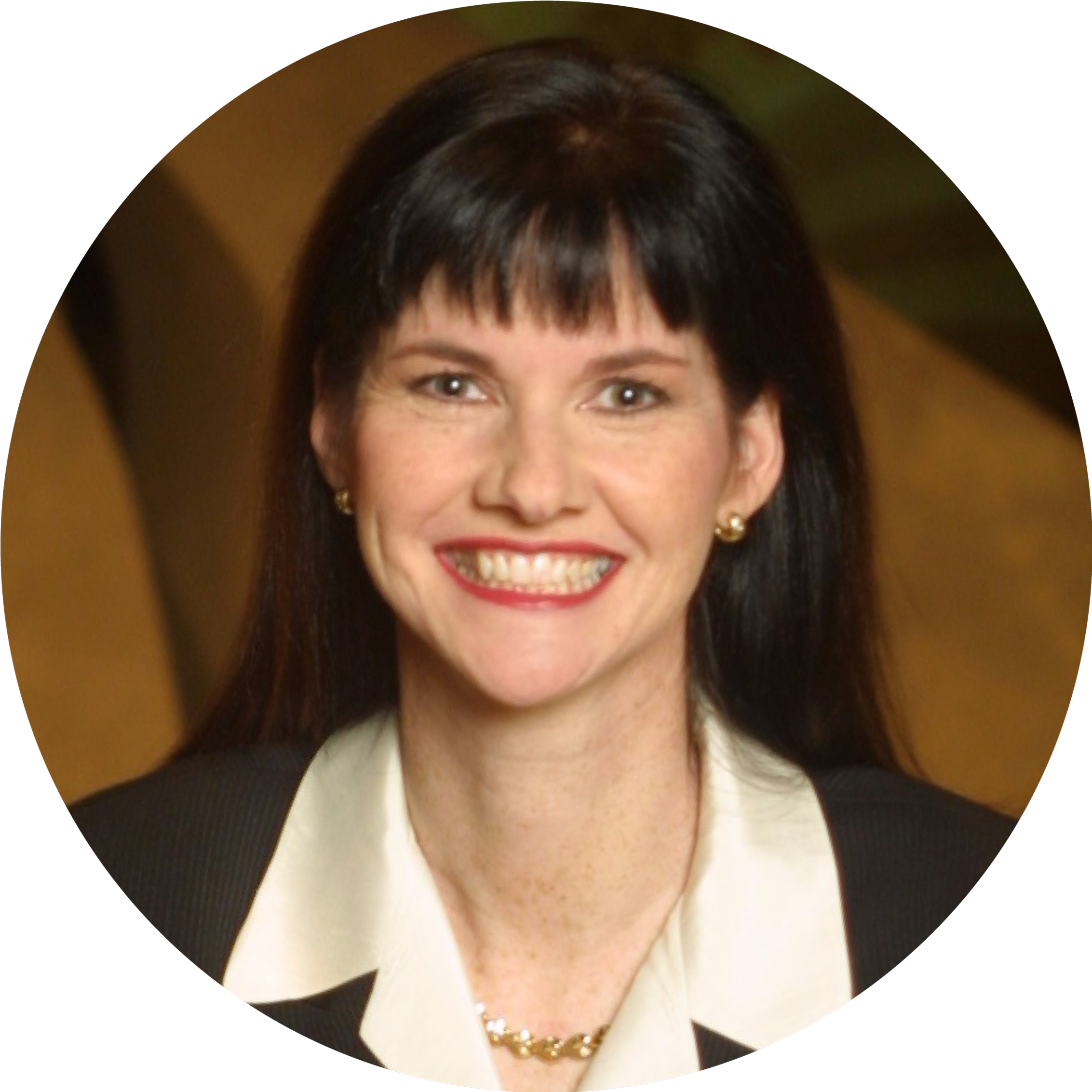 As Vice President for LA Opera Connects, Stacy Brightman is responsible for the company's community, engagement and learning initiatives that serve more than 200,000 students and family members annually. She develops and supervises all public scholarship initiatives that engage students and community members in cultural practice and inquiry, and directs all community partnerships, which encompass in-school and community opera commissions, productions and tours, and creation and implementation of teacher seminars. She developed the innovative Community Circle program, through which under-resourced community groups attend opera performances each season, seated in the orchestra section free of charge or at greatly reduced price.  Likewise, she produces LA Opera's Annual Community Opera at the Cathedral, through which nearly 500 community members perform alongside professional artists for an audience of 6,000 (free admission). Recently, she created LA Opera's Teen Leadership Academy: a paid internship program for teens from under-represented communities that begins their junior year of high school and continues for up to 6 years (through college).  Through this paid leadership training, the students rotate among all the departments to receive comprehensive arts management training. She was the senior staff member responsible for producing inter-disciplinary Ring Festival LA, Britten 100/LA Festival, Figaro Unbound and Eurydice Found festivals, which have engaged several million Angelenos. She frequently serves as a grants and conference panelist and was recently selected to serve as one of Opera America's first three female mentors in the inaugural year of its Women's Opera Network mentoring program.
Mitra Sadeghpour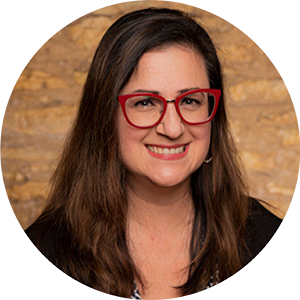 A career educator, Mitra Sadeghpour, DM, joined Minnesota Opera as Education Director in 2019 after 19 years in higher education. In addition to directing Project Opera, Minnesota Opera's Youth Training Program, she designed and delivered innovative programming for all members of the Minneapolis community from youth to creative aging. In support of The Song Poet, a newly commissioned youth opera about the Hmong journey from the high mountains of Laos to Minnesota, she has built relationships with the Twin Cities Hmong community, cultural organizations, and the Saint Paul Public School System. Sadeghpour is passionate about opera as an avenue for learning and creativity for people of all ages and levels of experience. She was a protégé in the first cohort of OPERA America's Mentorship Program for Women Administrators, and credits the program and her mentor, Stacy Brightman, for her successful career transition. She is currently Co-Chair of OPERA America's Education and Community Engagement Network, and a member of the Opera Teaching Artist Task Force.
Special Thanks to Our Sponsors
Confidante - $5,000
Roma Wittcoff
Counselor - $1,000
Susan Bienkowski
Margee Filstrup
Sara S. Morgan
John Nesholm
Sarah Billinghurst Solomon
Jill Steinberg
Coach - $500
Nancy Barton
Lisa Bury
Carol Domina
Betty Eveillard
Joan Faber
Robert W. Garrett
Kathleen Kelly
Susan Marineau
Julia Noulin-Mérat
Susan Roberts
Shoshana Tancer
W. Elisabeth Juen Waltz
Companion - $250
Astrid Baumgardner
Eden Bishop
Anne-Marie Blancquaert-Bruyninckx
Renee Cavalovitch
Susan Esco Chandler
Karin Eames
Kim Eberlein
Michele Fabrizi
Nicole Freber
Catherine French
Jeanne Goffi-Fynn
Julie Grady Heard
Carol Henry
Corey Kinger
Karen Kubin
Sally Kurnick
David Lind
Lynn Loacker
Andrea Miller
Lee Anne Myslewski
Gloria Portela
Roberta Ramo
Marc A. Scorca
Jeri Sedlar
Rhonda Sweeney
Carole Yaley
Empowering Women in Opera
OPERA America's Mentorship Program for Women Administrators promotes the advancement of women into leadership positions across the field. Established in 2018 with support from the inaugural Backstage Brunch, the program responded to an unfortunate reality: Women are underrepresented in opera's top positions, especially in larger companies.
The Mentorship Program pairs the field's most promising women professionals with accomplished opera leaders who can support these protégés in achieving their career goals. Overseen by the Women's Opera Network, an action group of opera stakeholders dedicated to advancing gender parity, each protégé-mentor pair works together over twelve months, with an orientation meeting at the mentor's home company and coaching throughout the year. Mentors guide protégés in identifying and overcoming barriers to their achievement.
The 2021 Backstage Brunch will support the next cohort of protégé-mentor pairs, while highlighting stories of female empowerment and advocacy by leading women in opera.
---
Favorite Brunch Recipes
Sweet
Savory
Beverages