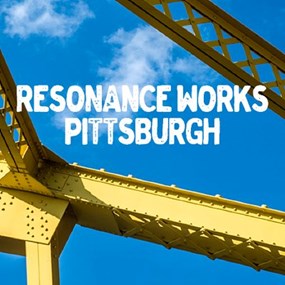 Resonance Works | Pittsburgh
Resonance Works is an artist-driven, multi-modal performing arts company in Pittsburgh, Pennsylvania presenting performances that empower musicians and engage audiences since 2013. From fully staged opera to chamber music and commissioned works to classics, we create an alloy of unique and inclusive musical experiences for audiences in a variety of spaces. In order that our art reflects our community, Resonance Works has committed to programming at least half of the works in a season by women and a third by BIPOC creators, with the goal of normalizing equity, diversity and inclusion in our work and in the industry.
| Name | Title |
| --- | --- |
| Maria Sensi Sellner | Artistic & General Director |
| Brennan Sellner | Director of Operations |
| Doug McGill | President, Board of Directors |
Position
Job Type
Posted
Sorry, no jobs available at present.
Load more