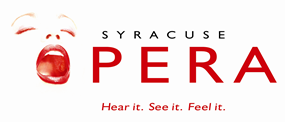 Syracuse Opera
Syracuse Opera's purpose is to enrich the lives of the people of Upstate New York through locally produced opera, the one all inclusive art form that celebrates the beauty of the human singing voice energized through the spectacle of live theater. Its core values are Artistic Excellence, Integrity, and Community Enrichment.
Name
Title
There are no staff listed at present.
Position
Job Type
Posted
Sorry, no jobs available at present.
Load more