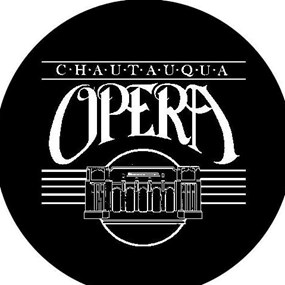 Chautauqua Opera
Founded in 1929, the Chautauqua Opera Company is North America's oldest continuously operating summer opera company. Now under the leadership of General and Artistic Director Steven Osgood and Music Administrator Carol Rausch, the Chautauqua Opera Company offers more than 30 operatic events each season, including fully staged productions in Chautauqua Institution's 4000-seat Amphitheater and in the historic 1,200-seat Norton Hall. Chautauqua Opera productions feature leading American artists from major companies around the world, as well as promising young singers from the Chautauqua Opera Young Artist Program.
Each summer, 20-24 young artists are chosen to join the Chautauqua Opera Young Artist Program. They appear in leading and supporting roles in three mainstage productions, alongside leading professionals in the field, and are featured in concerts with the Chautauqua Symphony Orchestra, an opera for young audiences, a fully staged opera scenes program and a recital series, among other events. In addition, each season, three young artists are chosen to perform the world premieres of pieces written for them by Chautauqua Opera's Composer-in-Residence. More than 1,000 artists have benefited from the Chautauqua Opera Young Artist Program since its founding in 1968.
The Chautauqua Opera Company performs on the grounds of the 750-acre Chautauqua Institution, a center for the arts, education, religion, and recreation. The Chautauqua community is located in Southwestern New York State near Buffalo, Cleveland, and Pittsburgh. Nearly 150,000 residents and visitors attend opera, symphony, theatre, dance, summer school courses, ecumenical religious programs, lectures and traditional, lake-side summer recreational activities on a daily basis during the nine-week summer season.
| Name | Title |
| --- | --- |
| Steven Osgood | General & Artistic Director |
| Daniel Grambow | Managing Director |
| Dawn Spicer-Dake | Program Office-Opera Liaison |
| Michael Baumgarten | Director of Production |
| Jennifer Stitely | Director of Gift Planning, Office of Advancement |
| Suzanne Fassett Wright | Director of Arts Education in the Performing and Visual Arts |
| Amber Blashak | Director |
| Makayla Santiago-Froebel | Arts Marketing Specialist |
| Geof Follansbee | Vice President of Development |
| Emily Morris | VP of Marketing and Communications |
Position
Job Type
Posted
Sorry, no jobs available at present.
Load more