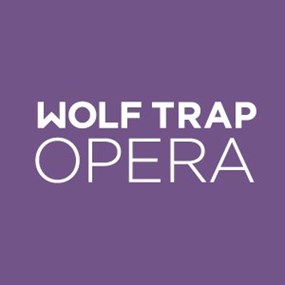 Wolf Trap Opera Company
As part of the Wolf Trap Foundation for the Performing Arts, Wolf Trap Opera strives to find and nurture the next generation of young artists, and to present performances of exceptional quality. WTO is one of the nation's most highly regarded residency training programs, offering career development and performance opportunities for America's most promising emerging professional opera singers. WTO has a unique singer-driven approach to the selection of repertoire in which repertoire is not chosen until after the singers have been selected through the audition process, an approach which affords the singers an experience tailored to their specific strengths. The result is an astonishing diversity in programming featuring productions of a consistently high quality.

Wolf Trap Opera features two tiers of singers, both at critical junctures in their professional development. Filene Young Artists are in transition from conservatory and young artist training to professional careers. Filene Young Artists are cast in leading and featured roles sung in the original language, affording them invaluable solo experience early in their careers. They are paid a competitive wage. Studio Artists are at an earlier stage of development, typically finishing undergraduate or in the midst of graduate study. These younger artists receive individual and group instruction as well as the opportunity to perform small and ensemble roles and cover featured role on the main stage. While many other training and performance opportunities available to singers at this level are tuition-based, Studio Artists receive weekly stipends, helping to make the program more broadly accessible to all singers, regardless of economic resources.
| Name | Title |
| --- | --- |
| Ronald Lee Newman | Director, Artistic Operations |
| Zoe Jansen | Coordinator, Company Management, Opera and Classical Programming |
| Clare Klanderman | Director, Leadership Giving, Wolf Trap |
| Rachel Duzen | Coordinator, Planned Giving |
Position
Job Type
Posted
Sorry, no jobs available at present.
Load more