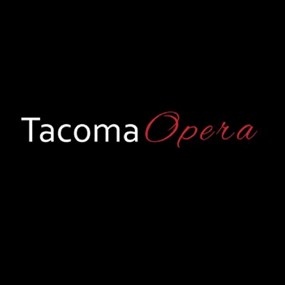 Tacoma Opera
Since its founding in 1968, Tacoma Opera has produced opera in all its guises, presenting a spectrum of works in intimate settings, much as the original composers intended.  Traditional productions such as La Bohème and Carmen are showcased at Tacoma's beautifully-restored Pantages Theater.  Rarer operas such as Beatrice and Benedict are performed at the jewelbox Rialto Theater and other locations that create close connections between the audience and the performers.  The connection is working: community support and sold-out houses have set the company on a path of steady growth in recent years.  With an audience that stretches from Oregon to British Columbia and a pool of artists that includes local Northwest performers and principal artists from across the country, Tacoma Opera has found its place within the opera ecosystem.
| Name | Title |
| --- | --- |
| Leah Knoll | Marketing Consultant - Strategy 3 Degrees |
| Nichole Cooke | Executive Assistant |
| Noel Koran | General and Artistic Director |
Position
Job Type
Posted
Sorry, no jobs available at present.
Load more