Video
Recorded: 19 Oct 2023
Anthony Davis in Conversation
Shortly before his Metropolitan Opera debut, renowned composer Anthony Davis joined Peggy Monastra, vice president of G. Schirmer, Inc., for a conversation about his career in opera: from the ground-breaking premiere of X: The Life and Times of Malcolm X in 1985 to his Pulitzer Prize-winning Central Park Five to the opening of X at the Met.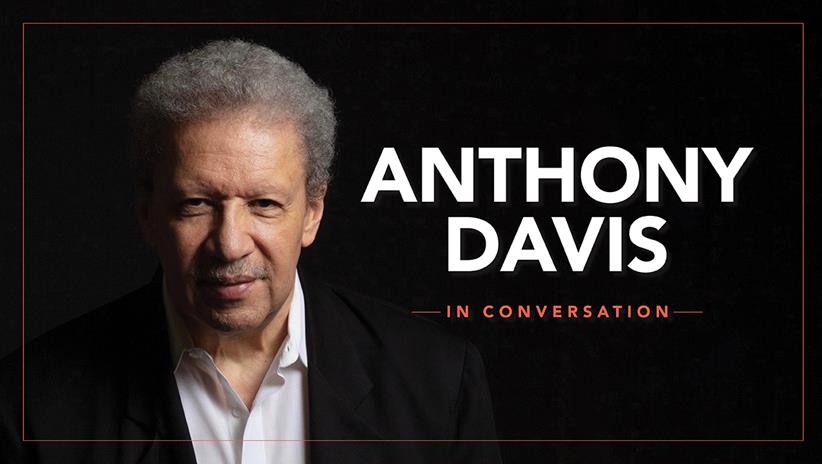 This OPERA America Onstage event took place on Thursday, October 19, 2023 at the National Opera Center in New York City. 
Featuring:

Anthony Davis, composer
Composer Anthony Davis was the winner of the 2020 Pulitzer Prize in Music for his opera The Central Park Five, which was presented at Long Beach Opera and Portland Opera. Davis has composed eight operas. His first, X: The Life and Times of Malcolm X, with a libretto by Thulani Davis, had its world premiere at the New York City Opera in 1986. A revised version of X, which debuted at Detroit Opera in May 2022, will be presented at the Met in 2023, Seattle Opera in 2024, and Lyric Opera of Chicago in 2025. Davis' fourth opera, Amistad, also with a libretto by Thulani Davis, premiered at Lyric Opera of Chicago in 1997. His other works include the music for the Broadway production of Tony Kushner's Angels in America as well as music for orchestra and chorus.
Davis is currently a distinguished professor of music at the University of California, San Diego. His future works include the musical Shimmer, the children's opera Pancho Rabbit and the Coyote, and orchestral works for Eastman School of Music, the Cincinnati Symphony Orchestra, and the New York Philharmonic.

Peggy Monastra, vice president, G. Schirmer, Inc.
Peggy Monastra is an arts manager and consultant with over 30 years' experience in the field of contemporary music with promotion, management, and publishing. In 1993, she began work with legendary music publisher G. Schirmer, Inc., where she continues her work today as vice president. She has been a trusted advisor as a new works creative consultant for OPERA America, and with Opera Philadelphia, Cincinnati Opera, and Bethany Arts Community, and for select large-scale projects and independent composers. Previous positions include music specialist at the Library of Congress Music Division, professor of music history, and private piano instructor. With a background in piano performance, pedagogy, musicology, and gamelan, Monastra has focused her interests on contemporary music across the performing arts and on advocating for creative artists. She holds a Bachelor of Music from Loyola University College of Music and a Master of Music in musicology from the Eastman School of Music. She lives in Ossining, New York, with her husband, Steven Osgood, and two sons, Orlando and Ronan.
This event is part of OPERA America Onstage, our signature public programming series that welcomes artists, students, and opera audiences for intimate performances and conversations with our industry's leading artists and rising talent. Learn more and see what's next at OPERA America Onstage.
Looking for more opera in your life? Check out the National Opera Calendar to find out what's on stage near you. 
---
The 2023–2024 season of OPERA America Onstage is supported in part by public funds from the New York City Department of Cultural Affairs in partnership with the City Council.

Programming at the National Opera Center is made possible by the New York State Council on the Arts with the support of the Office of the Governor and the New York State Legislature.