Why Civic Practice Matters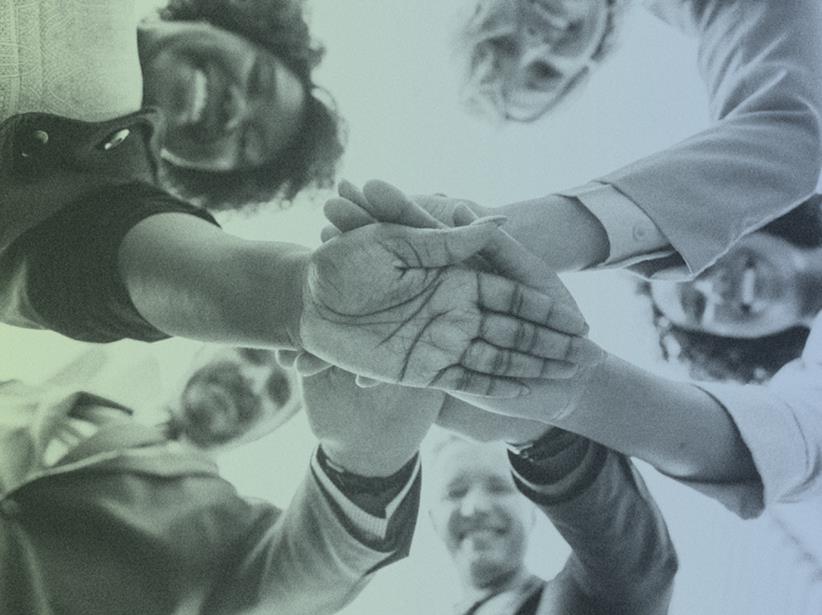 Opera companies that are nonprofits under the U.S. tax code or registered charities in Canada have established missions that serve the public good. Yet, the general public too often perceives opera as a white European art form. The reality is that the art form is beset by stereotypes, and many opera activities (including season programming, artist rosters, donor lists and marketing materials) reinforce the perception. In truth, the business model of producing opera oftentimes promotes exclusivity.
Nonetheless, opera has extraordinary capabilities and strengths. As an art form, it is a demonstration of the power of collaboration, and it is one of the few live multimedia disciplines in an increasingly multimedia world. Opera companies regularly convene some of the top civic leaders and richest people in their cities. The opera house and other spaces used for productions offer a meeting place for a community's creative expression. All of the artists, technicians and administrators are treasure troves of talents with proven capacities for partnership, coordination on a large scale and learning new skills.
In the past, the opera field has come together at annual conferences and convenings to discuss strategies that build audiences, address barriers to participation and secure philanthropy. Civic practice, however, represents a shift away from such topics of self preservation. Instead, civic practice calls on leaders to harness inherent assets of the art form, leverage the influence and privileged position that the organizations hold, and utilize core capacities of opera companies to address the urgent and prevalent needs in society. Civic practice is not an added program or department. It's not a new buzzword that simply replaces "outreach" or "engagement" in the next grant proposal. This calls for a systemic change in how a company operates and what opera leadership means in communities.
What is Civic Practice?
Civic practice draws on the art form's authentic creative assets to address public priorities and community needs. The leaders who undertake this work have a deep respect and nuanced understanding of a community's historical context and existing cultural norms, are strong partners with organizations from different sectors, and focus on stewarding a process of relationship-building and co-creation.
The Stories We Tell
Opera leaders make choices about the stories that are shared with audiences. These programming choices do not happen in a vacuum; there are opportunities to foster important discussions and build mutual understanding. There are stories that certain communities will identify with on a very personal level, and others that will challenge the sensibilities of longtime opera lovers. The fact is that many "traditional" opera works that are still programmed today deal with subject matter that is problematic in modern times and, in many ways, work against the principles of civic practice. This includes misogynist and racist narratives, as well as cultural appropriation.
Many companies now produce new works that chronicle the experience of contemporary lives, such as veterans and transgender individuals, or program productions that deal with divisive modern issues, such as the death penalty and immigration. On the whole, companies are taking postures that don't convey specific perspectives on these issues, allowing the works to speak for themselves. Christopher Milligan, managing director and chief marketing officer of Cincinnati Opera, said: "We are opening a dialogue. We live in a society that is siloed and divided. We want to be a gathering place for everyone."
Civic practice goes beyond simply programming a work and adding community engagement activities that stimulate discussion or learning. Civic practice's focus on process and co-creation calls for elevating stories that are meaningful to the communities and partners. New works might give voice to narratives that haven't made it to the mainstream and serve as a platform to celebrate artists working in different cultural traditions. Artists from Opera Omaha met with community groups that expressed their need to be heard in their own voices. Camtrice Bexten, former community opera fellowship coordinator at Opera Omaha, explained: "Meeting after meeting, we kept hearing that there needs to be a place for people to tell their own stories instead of somebody else telling their story for them, whether it's the Latino community, youth, homeless. We don't jump in and say, 'This is what we are bringing to you.'"
This process raises new questions for opera companies and pushes leaders into taking a stand. Brandon Gryde, OPERA America's director of government affairs and equity, diversity and inclusion officer, explained, "When we're telling the stories from our community, we are saying, 'We're going to be allies for you in getting your stories out there.'"
The Places We Perform
The location at which an opera company chooses to perform sends a signal to the performers and audiences about the nature of the work and type of experience to expect. As many companies are producing works in venues beyond the opera house — in community centers and found spaces for site-specific works — these spaces have implications for civic practice, particularly in creating belonging, cultural competence and developing co-created works.
Welcoming audiences from differing cultural backgrounds is an opportunity for the opera company to demonstrate cultural competence and foster mutual understanding. The reality, however, is that opera patrons and ushers (no matter the venue) have expectations about audience behavior, from arrival times to modes of audience reactions. Mark Valdez, an LA-based artist and creative placemaking consultant, mused: "We are striving to bring together these diverse audiences to sit side by side. As somebody pointed out that, at best, we mildly tolerate each other — just because we're polite. Really, we're annoyed that they're making noise, or we're annoyed that they're silent. Or we're annoyed that I can't go to the bathroom and come back, or that I can't check my voicemail or text."
Animating belonging within these spaces takes some strategic interventions and conscious effort. In Cincinnati, the artistic director prompts audience members to turn to someone they don't know and ask them about their first opera during the curtain speech. The response has been surprisingly lively and it gives audience members an understanding of how their neighbors may respond differently during the performance.
Excerpted from OPERA America's "Introduction to Civic Practice," a summary of learning from OPERA America's Civic Action Group, supported by the National Endowment of the Arts.
---
This article was published in the Fall/Winter 2019 issue of Across the Board, a publication of OPERA America for opera company trustees.