The State of the Field
Every winter, OPERA America publishes the Annual Field Report, a comprehensive overview of the financial positions and operational health of its Professional Company Members.
The 2019 report combines extrapolated data on the entire membership (excerpted below) with detailed analyses of companies in each budget group, all drawn from the FY2018 Professional Opera Survey and the Schedule of Performances.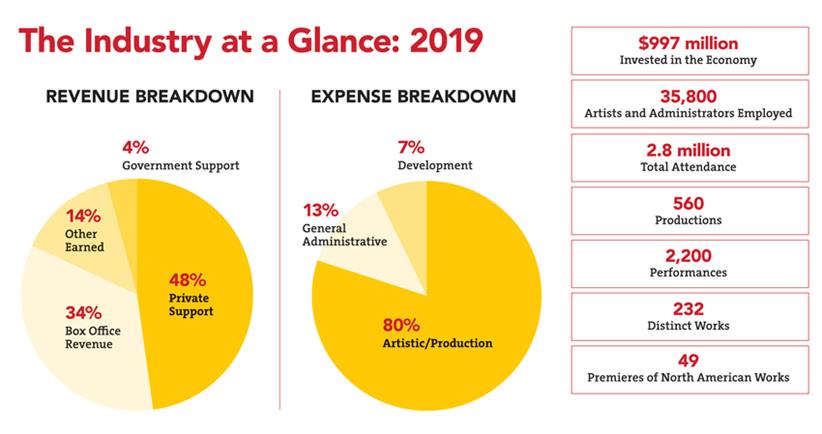 ---
This article was published in the Spring/Summer 2020 issue of Across the Board, a publication of OPERA America for opera company trustees.