A Time Capsule for 2070
"What production or opera experience has impacted you the most?" That was the question OPERA America posed to members as part of a project to assemble a virtual time capsule for the year 2070. More than 300 people submitted their memories in 280 characters or less, providing glimpses of how the art form has enriched the lives of artists, administrators, trustees, operagoers, and their communities. One hundred of the submissions can be explored below.
"As administrator of the federal September 11th Victim Compensation Fund, I confronted anger and tragedy from victims and surviving families. Opera rescued me in New York and Washington, D.C., providing uplifting performances that reinforced my resolve to finish the task and renewed my faith in civilization."
Kenneth R. Feinberg, board member, Washington National Opera
"Roberto Abbado shaking my hand after a piano rehearsal in Houston and telling me I could be a conductor someday was the beginning of a path that would lead me to take the podium as the first conductor of Asian descent to lead a performance at Lyric Opera of Chicago."
Kelly Kuo, associate artistic director, American Lyric Theater
"The first time I saw opera, I was in it. As an MIT undergrad, I sang in the 'extra' ghost chorus of The Flying Dutchman. From my staged position in an aisle, I was overwhelmed by Thomas Stewart singing 'Die Frist ist um.' The combination of drama and music hooked me forever."
Peter Wender, board member, Boston Lyric Opera
"On Site Opera's production The Road We Came was impactful because it launched during the pandemic when live performances were shut down. Being able to blend safe travel throughout New York City, the exploration of Black music history, and the artistry of Kenneth Overton was a great way to be transported!"
Christine Duque, soprano
"A performance by Vancouver Opera in Schools in the early 1970s, where my kindergarten class at York House School was entertained and amazed by excerpts from Il trovatore. I was hooked. This began my lifelong love of opera. The program continues to this day."
Lavell Thompson, operagoer
"My first operatic role, Oedipus in Stravinsky's Oedipus Rex, in a student production in my senior year as a music education major. The conductor of the men's glee club asked me to perform the role. We had no opera curriculum. I enjoyed the experience and remained in music education."
George Shirley, tenor; emeritus professor of voice, University of Michigan
"My first opera was, of all things, Meyerbeer's L'Africaine. The heroine is poisoned by a manchineel tree, and glorious Grace Bumbry died very movingly on two strategically placed cushions. It opened my eyes to the grandeur, ridiculousness, and engulfing nature of opera. It became my life."
Julian Grant, composer
"Tulsa, 2012, the opening of Dead Man Walking. During the final scene, the elderly couple behind me, dressed in their finest, were crying and embraced. I think of them any time I need a reminder of why we do this."
Kostis Protopapas, artistic and general director, Opera Santa Barbara
"I was in the old Met in New York City for the first of Maria Callas' last two Tosca performances in 1965. It was the best single performance of anything that I have seen or heard, including all operas, all movies, all live stage performances. She was Tosca."
Richard Dorsay, operagoer
"In my first season working in opera, I had the good fortune to be the assistant stage manager on a production of Carlisle Floyd's Susannah, staged by the composer himself. I had no idea that opera could be so American, so theatrical, and so compelling that it would propel me to a four-decade career."
James Wright, retired general director, Anchorage Opera, Opera Carolina, and Vancouver Opera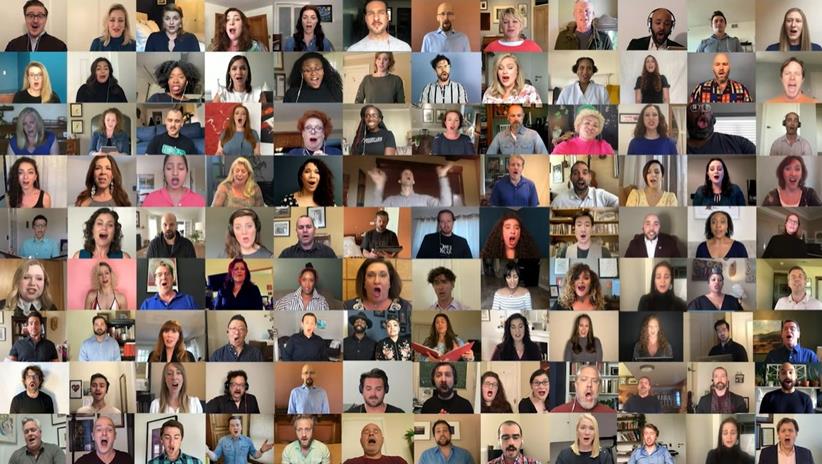 "In the early months of the COVID-19 pandemic, more than 100 members of the opera community came together for a virtual performance — produced by OPERA America — of Light Shall Lift Us, an uplifting choral work created by composer Paul Moravec and me. It reached 25,000-plus viewers." —Mark Campbell, librettist and lyricist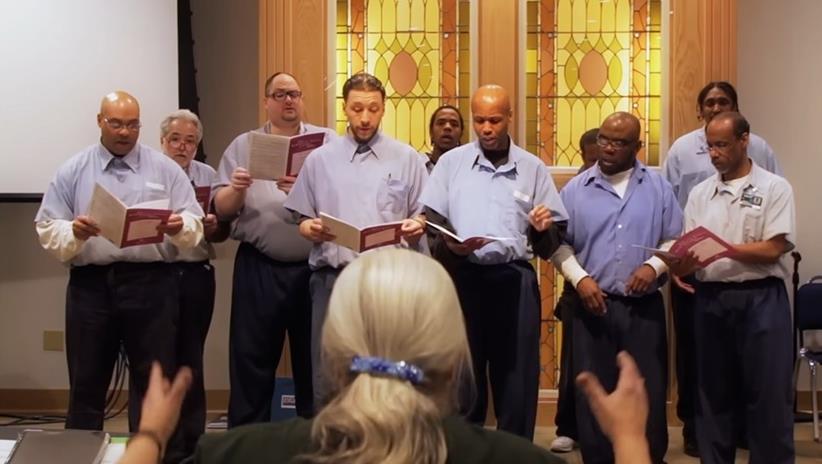 "Heartbeat Opera's Fidelio. The real incarcerated men and women, some imprisoned for life, singing Beethoven's Prisoners' Chorus said more about our lives and society than anything I've ever seen on stage. 'O what joy, in the open air. Freely to breathe again!' they sang in German." —Aleba Gartner, founder, Aleba & Co.
"7:05 p.m.: Laryngitis strikes Jane Jennings (playing Donna Anna in Don Giovanni). No cover. She walks through the blocking, Music Director Hal France mimes the role, and others sing the missing notes. Curtain. Standing ovation. Disasters? Part of opera."
Jane Hill, former executive director, Opera Omaha
"I have two entries. L'Amour de loin by Kaija Saariaho and Amin Maalouf at the Met in 2016, in a production by Robert LePage. It was the first time the Met had presented an opera by a woman since 1903. Secondly, the stripped-down Eugene Onegin at The Juilliard School in 2014, conducted by Matthew Aucoin and directed by me with an intense focus on Tatiana's journey."
Mary Birnbaum, stage director
"Unforgettable for me was John Harbison's Great Gatsby at the Met, an iconic 20th-century story that premiered at the cusp of the 21st. I had a hand in the libretto and attended rehearsals, and on every rehearing since, I find deeper riches in an ingeniously sophisticated and colorful score."
Susan Feder, program officer, arts and culture, the Andrew W. Mellon Foundation
"Your own work as a singer naturally impacts you, but what has been of the most importance and impact for me has been to help prepare the next generation of opera singers through our role classes and our Prelude to Performance summer program at the Martina Arroyo Foundation."
Martina Arroyo, president and artistic director, Martina Arroyo Foundation
"2021 marked the first production by Opera Hispánica, the only opera company to exclusively celebrate opera and vocal works centered around the Hispanic perspective. We are very proud of our first season and look forward to watching what it becomes in the years to come."
Jorge Parodi, artistic director, Opera Hispánica
"My wife and I attended the second performance of the Met's Ernani in 2012. We wanted to see Sondra Radvanovsky, whom we had fallen in love with a year earlier, but she was ill that night. Angela Meade was covering the part and making her Met debut! The rest is history."
Larry Bomback, senior vice president of administration and treasurer, Curtis Institute of Music
"New York City Opera's production of The Barber of Seville was telecast on Live from Lincoln Center on November 3, 1976, with live subtitles. For the first time, I could tell what was being sung! That was seven years before Canadian Opera Company's or NYCO's subtitles."
Mark Schubin, media-technology engineer
In 1996, Utah Opera premiered Dreamkeepers from composer David Carlson and librettist Aden Ross for the state centennial. Working with native Ute people on the libretto, staging, costuming, and community events revealed to me opera's power to tell stories from diverse cultures."
Lisa Poppleton, grants manager, Utah Symphony | Utah Opera
"Robert Wilson and Philip Glass' Einstein on the Beach opened my heart, mind, and soul to infinite possibilities. I spent a year-plus of my life, from 1974 to 1976, as an originating singer dancer, and actor; Bob made it on us. Opéra-Comique, Venice Biennale, La Fenice, Opéra Avignon, Iron Curtain, Metropolitan Opera, and more...
Grethe Barrett Holby, founding executive and artistic director, Ardea Arts
"The night I brought my niece to see her first opera was also San Diego Opera's first performance since nearly closing six months earlier. I had no idea if she was enjoying it ... until I saw her crying. I have introduced others to opera, but that magical night is still a highlight."
Linda Spuck, trustee, San Diego Opera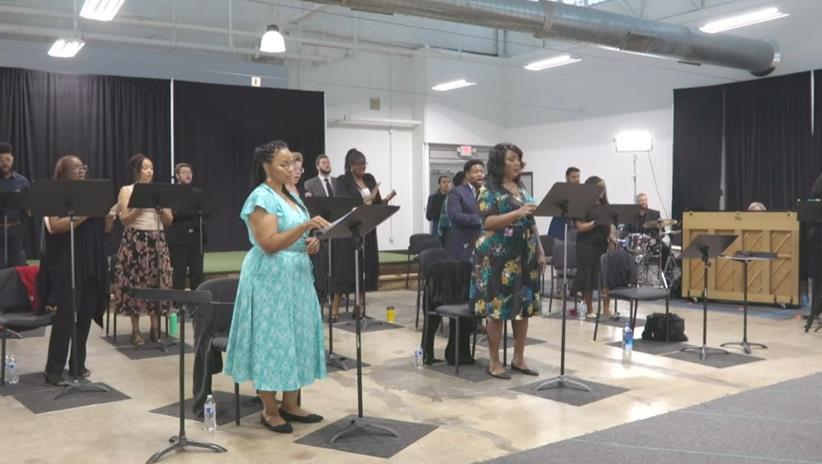 "Lyricizing the drama of Fannie Lou Hamer's story and her contribution to democracy (in This Little Light of Mine) has filled me with a unique sense of gratitude — not only for the chance to know her as if I am one of her descendants, but for the many artists who have partnered with me to share it with others." —Diana Solomon-Glover, librettist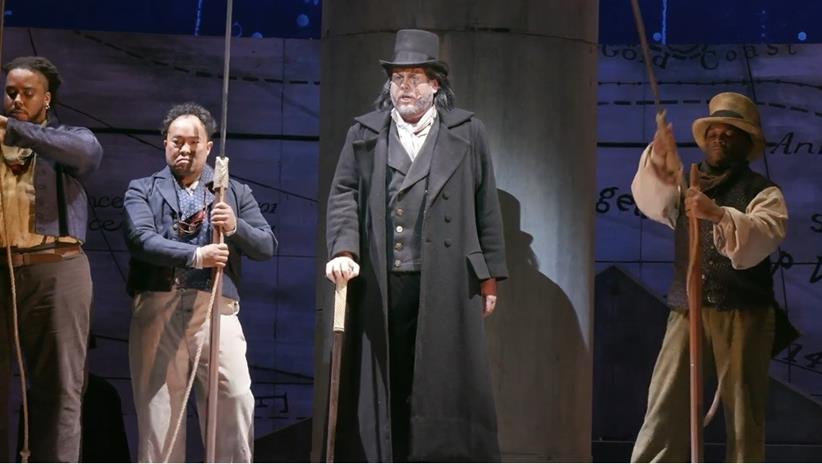 "Two works that embody 21st century opera — what is best about American opera and what it can and should be — are Kamala Sankaram and Jerre Dye's thoughtful, intimate, and cinematic Taking Up Serpents and Jake Heggie and Gene Scheer's American grand opera Moby-Dick. — Lidiya Yankovskaya, music director, Chicago Opera Theater
"Our first production while I was chair was Fidelio. Rather than 16th-century Spain, it was set in 1990s East Berlin. In the final scene, 50 real refugees played the prisoners' families waiting for the freed captives. It was very moving. I doubt there was a dry eye in the house."
Robert Vineberg, past board chair, Manitoba Opera
"Watching hundreds of high school-age students at the dress rehearsal of my opera Cold Mountain was just incredible — they responded with cheers, yelled warnings to the characters, laughed, screamed, applauded wildly. It was like a sporting event. I've never seen anything like it."
Jennifer Higdon, composer
"I was left agog after seeing David Lang and Mac Wellman's magnificent, weird, dense, and exhilarating The Difficulty of Crossing a Field, which explores race, identity, erasure, and justice in the antebellum South. It's a deeply moral work that doesn't moralize; truly original."
David Cote, librettist
"I'll never forget the first night of Gianni Schicchi at OTSL's 2021 outdoor festival season. Thanks to the pandemic, we hadn't performed live in two years. When Elena Villalón sang 'O mio babbino caro' accompanied by birds in a nearby tree, it felt like the world was being reborn."
Andrew Jorgensen, general director, Opera Theatre of Saint Louis
"The Met's Tristan und Isolde performance with Birgit Nilsson and Jon Vickers in February of 1970. I drove down from New Haven in a snowstorm; I skidded all the way across Route 95, wrecked my car, had it towed, and made it to Act II! The harmonies in love duet changed my life."
Frederick Peters, trustee, Beth Morrison Projects
"The streaming and outreach efforts that came out of this pandemic helped me, a young fan, better understand this art form and find a larger, more welcoming worldwide community. Accessibility and education are paramount for the future!"
Savannah Dillard, operagoer
"My most memorable performance was when Kiri Te Kanawa stepped into the role of Desdemona on three hours' notice. As an audience, we knew we were watching a debut of historic proportions, and the ovation at the end was stupendous. Experiences like that are what make opera incredible."
C. Graham Berwind, III, managing director, the Metropolitan Opera
"Jeremy Howard Beck and Stephanie Fleischmann's The Long Walk opened my eyes to how beautiful 21st-century artistry and American storytelling can be utilized and depicted in opera. Their work was neither tragedy nor comedy, but hopeful and real in the truest sense."
Ben Newman, general manager, Alsoanoperasinger LLC
"Being transfixed by the Tomato Records LPs of Einstein on the Beach in the fall of 1979. Coming out of an academic composition program, I had never heard anything like it, and I pored over the notes, imagining theater and dance and light — and craving all that joy and power for myself."
Erling Wold, composer
"In June 2008, when torrential rain threatened a Cedar Rapids, Iowa, production of Aida, we moved performances with the help of the National Guard from a badly flooded theater to a high school so the show could go on — making the impossible happen and affirming the fact that opera survives."
Daniel Kleinknecht, artistic director, Cedar Rapids Opera
"Watching Lauren Worsham perform "Mirror, Mirror" in Robert Woodruff's staggering production of my opera Dog Days, I saw that a show could transcend its component parts and achieve a kind of lift-off as something new. It was exhilarating." —David T. Little, composer and librettist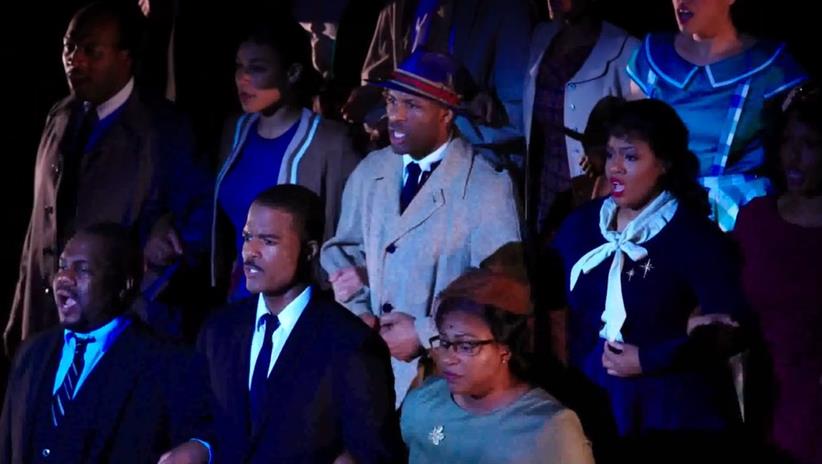 "The powerful music and lyrics of I Dream, a modern R&B opera, masterfully articulated the mood and emotion of a significant period in American history and struck a chord of social relevance around issues of race, economic opportunity, inclusion, and equity." —Arlene Ferebee, trustee Opera Carolina
"It would have to be La traviata. When I was 17 years old, I saw my first opera during my freshman year of college, which was Traviata. After seeing that production, I was transformed and convinced that I HAD to do THAT! And, so I did." —Afton Battle, general director, Fort Worth Opera
"I'm so proud of Opera Columbus' co-commission of a new work, The Flood. A renowned, beautiful production of a historical event — the Great Flood of 1913, that happened in the heart of Columbus, Ohio. Such a monumental production for the opera company and the community!" —Jessica Burton, trustee, Opera Columbus
"The opera production that impacted my life the most was La bohème, the first Live from the Met on PBS, on March 15, 1977. As a Met tech department assistant, it introduced me to television production and to the man who is my husband of 43 years." —Karen McLaughlin
"On a gorgeous night, with the sound of families and the spark of lightening bugs, in the company of a thousand attendees, I listened to the most stellar artists perform opera in the first live performance in over a year and a half, and I wept from the sheer beauty and joy of it." —Liz Kathman Grubow, president of the board of trustees, Cincinnati Opera
"When doing cartwheels in my grandmom's yard as a child, I remember hearing wondrous music coming through the screened door of her neighbor's home. I knocked on the door and learned that the "music was from Carmen, an opera." That first exposure lit a fire in me that endures today." —Susan Geyer, trustee, The Dallas Opera
"When I first heard Maria Callas sing 'Alfin son tua: sei mio! A me ti dona un Dio' in Lucia di Lammermoor with such desire, pathos, beauty, I was hooked — no, paralyzed. I have never recovered. All of my ever-growing passion for opera stems from that moment." —James Nickoloff, associate professor emeritus of religious studies, College of the Holy Cross
"When I was 15 years old, I went to the old Met with my dad to see my first opera, Eugene Onegin in English, with Leontyne Price, William Dooley, Jess Thomas and Giorgio Tozzi. On Saturday when it was on the radio, I shut my eyes and watched it like a movie. I remembered it all." —Barry Lenson, journalist
"The Knock with composer Aleksandra Vrebalov at Glimmerglass. When the stage premiere was canceled because of the pandemic, the team pivoted and made a live-action film instead. The result was an astonishing filmic translation that succeeded beyond anyone's expectations." —Deborah Brevoort, composer/librettist
"Dog Days by David T. Little and Royce Vavrek is a shining example of young artists bravely testing the boundaries of the art form. This heart-gripping work made me better understand and experience, on a visceral level, the meaning and nuance of human compassion." —Kiki Ramos Gindler, trustee, Los Angeles Opera
"The first opera I attended, at age 12, was Billy Budd. The stunning polytonal harmonies, Britten's strong dramatic sense; it opened up a whole new world and I have spent my entire career working on new operas for premiere performances and publication." —Bill Holab, owner of Bill Holab Music
"The Dialogues of the Carmelites for its music, story, simplicity of staging and design, performances, power. I sat alone in a box at the Met and sobbed and sobbed. I could not get out of my chair."
Karin Coonrod, artistic director, Compagnia de' Colombari
"The world premiere of Jake Heggie and Gene Scheer's Moby-Dick in Dallas, April 2010. Contemporary opera on a grand scale. Amazing story-telling — Scheer took a novel the size of a doorstop and made it into a coherent narrative arc with character development. Hugely moving and beautiful."
Laurie Rogers, director of young artist programs and head of music staff, Opera Saratoga
"The privilege of conducting the world premiere of Omar, by Rhiannon Giddens and Michael Abels, and being involved in the process of creation, is a gift amidst many great experiences in opera. I hope the world of 2070 will be a place where Omar's enduring story is celebrated."
John Kennedy, conductor, Spoleto Festival USA
"A memorable Aida in 2008: Stephanie Blythe lost her voice the day before opening, so Marianne Cornetti flew in five before curtain to cover. On Tuesday, the tenor, Vladimir Kuzmenko, lost his voice mid-show. Conductor Antony Walker sang the third act while Kuzmenko acted the part. Bravo!"
Joseph Marasco Jr., emeritus president, Pittsburgh Opera
"The 2014 premiere of As One, by Laura Kaminsky, Mark Campbell, and Kimberly Reed, not only broke ground in showcasing transgender characters, but it established the chamber opera as the definitive operatic art form of the 2010s, with the work joining the roster of most-performed titles of any given season."
George Cederquist, executive producer, Opera Box Score
"The premiere of Missing, an opera inspired by missing and murdered Indigenous women and developed with First Nations women and elders, was followed by First Nations dancers, singers and drummers leading the audience in a bear dance around the hall, in gratitude for having their story told."
Robert Milne, trustee, Pacific Opera Victoria
"Getting to work on the world premiere of Ellen West, by Ricky Ian Gordon, reminded me that opera is not dead, nor is it dying. Our artistic vernacular is merely changing; we must be willing to change with it and let it change us. I was so grateful to witness this growth of opera's lineage."
Sydney Anderson, soprano and founder, The Why Collective
"I've been blessed with many amazing opera experiences, but for just one, I'd have to go with my 'aha' moment in realizing the amazing power of opera: Shirley Verrett as Azucena in Lyric Opera of Chicago's 1987 Il trovatore. Her 'Stride la vampa' still haunts me."
Andrew Morgan, general director, Hawaiʻi Opera Theatre
"Mikel Rouse's Failing Kansas, an operatic adaptation of Truman Capote's In Cold Blood, opened my eyes to what opera could be. It was fresh and surprising and theatrical and haunting ... and modern. It still haunts me all these years later."
Mark Valdez, theater director, writer, and producer
"Pittsburgh, 2004. Monteverdi's Il ritorno d'Ulisse in patria, presented by the young artists of the Pittsburgh Opera in a very small theater at Carnegie Mellon. Sometimes the grandest opera is the most intimate."
David McIntosh, managing partner, DSMcIntosh LLC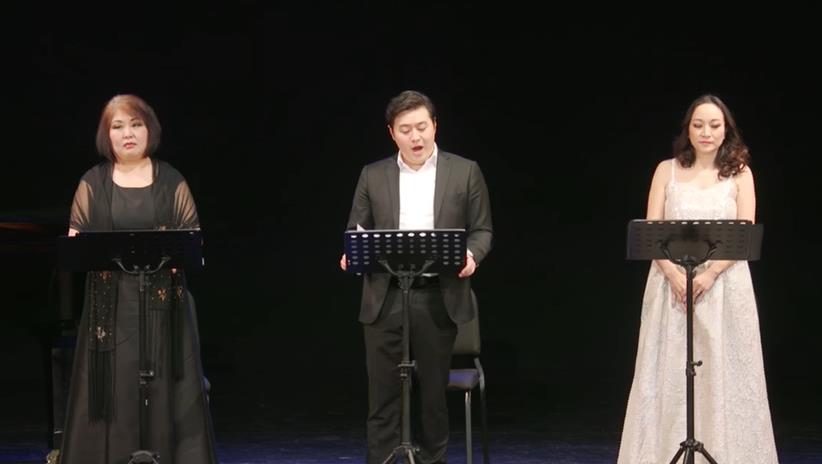 "The most powerful experience I've had in the theater was An American Soldier in its premiere production at Opera Theatre of Saint Louis. The story of Danny Chen is gut-wrenching, and as a child of an immigrant, I reacted viscerally to Danny's search to be American enough for others." —Mitra Sadeghpour, educator and consultant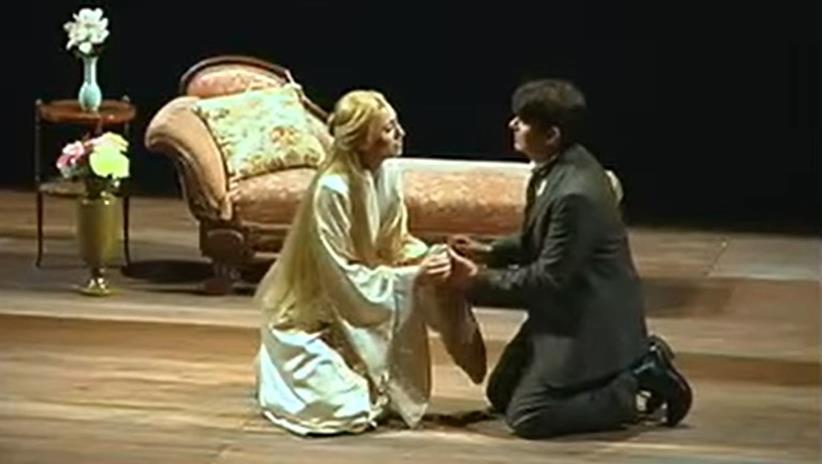 "Elmer Gantry, written by Robert Aldridge and Hershel Garfein, was a production that changed Nashville Opera.  It proved that even a smaller company could dream big and produce a world-premiere opera that eventually garnered multiple Grammy awards." —John Hoomes, CEO and artistic director, Nashville Opera
"The Central Park Five, with Pulitzer Prize-winning music by Anthony Davis and a libretto by Richard Wesley, dramatically portrays an example of contemporary racial injustice, demonstrating how the arts, at their best, can reflect the times in which we live."
Sally Kurnick, trustee, Long Beach Opera
"I saw Natalie Dessay sing Manon at Lyric Opera of Chicago in their 2008 production. At the time, I was learning 'the table aria' in school and was blown away by her voice, her character, and her commitment."
Leah Bobbey, individual giving and special events manager, Opera Colorado
"In Tulsa Opera's 2016 Les pêcheurs de perles, Yunpeng Wang and Aaron Blake performed a fantastic 'Au fond du temple saint' with such color and life. I was moved to tears. I hope to sing that beautifully someday. Incredibly inspiring!"
Sam Briggs, programs coordinator, Tulsa Opera
"The greatest joy? To work with living composers and directors: Menotti's Goya world premiere and Amahl at Washington National Opera; Houston Grand Opera's multimedia Carmen with 25,0000 attendees; the world premieres of Catán's Florencia en el Amazonas and Yuval Sharon's mobile opera, Hopscotch."
Suzanna Guzmán, mezzo-soprano
"Scalia/Ginsburg: Great music tells the story of a beautiful friendship between two justices with opposing political views, portraying the essential ability to find common ground even in a deeply divided America. I hope your America in 2070 is in better shape than it is in 2022."
Julia Cooke, artistic and general director, Baltimore Concert Opera
"I was not an operagoer, but being an English history buff, I was drawn to see the 2011 performance of Anna Bolena at The Metropolitan Opera and was 'hooked.' Two hundred eighty-three performances later, I am totally enamored with the art form and the people who make it happen!"
Jeri Sedlar, member of OPERA America's National Opera Center Board
"One of the last operas I saw before COVID-19 was a household word was David T. Little and Royce Vavrek's Dog Days, a prescient and moving work that quickly became, in my mind, the defining opera of the pandemic. The seclusion and distrust were offset and enhanced by the beautiful music."
Weston Williams, podcast host and editor, Opera Box Score
"I finished my first opera, Letters That You Will Not Get, amplifying women's voices from WWI, 100 years later, during a global pandemic, amidst fascism rising — illuminating the revolving cycles of history, suffering, and uncertainty for the future of humanity we face now."
Kirsten Volness, composer
"The greatest impact is often achieved when unexpected limitations necessitate focus on the most essential aspects of a work. Such was the case with Boston Lyric Opera's 2012 installation of The Lighthouse at the JFK Presidential Library. It was haunting, crisp, and totally engaging."
Esther Nelson, former general and artistic director, Boston Lyric Opera
"Glory Denied — Deep engagement with the veteran community; terrific production; public television hour-long program 'Behind the Scenes of Glory Denied'; free booklet for all local vets who attended; packed house of vets invited (comped) on Veterans Day with Q&A after."
Susan Ashbaker, director, Westminster Opera Theatre and CoOPERAtive Program, Westminster Choir College, Rider University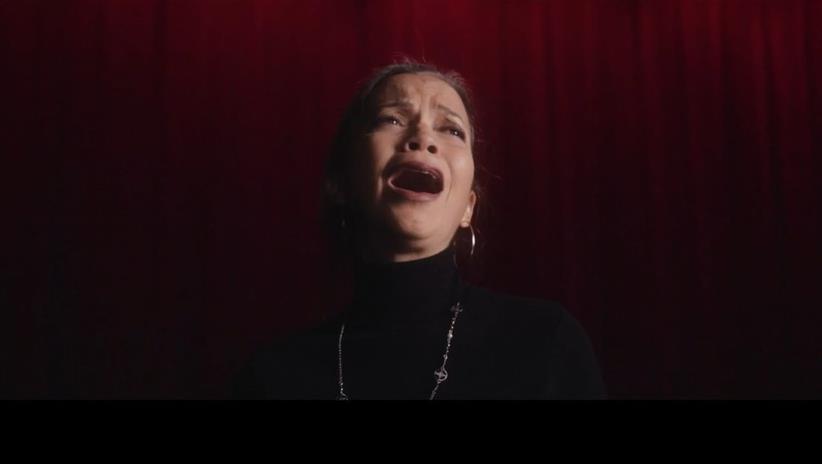 "Susan Kander and I created the opera dwb (driving while black). Written before the murder of George Floyd, our performances seemed to be right on time. Talkbacks after shows proved how art can both open and heal wounds. Opera is learning to reach people where they are!" —Roberta Gumbel, soprano and librettist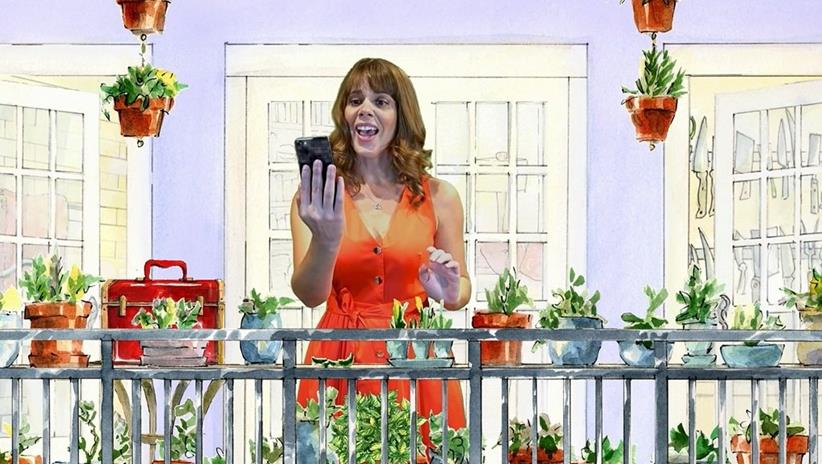 "When stages were closed by COVID-19, nine indie opera companies from across the U.S. commissioned 10 creative teams and produced Tales from a Safe Distance, a world-premiere episodic anthology of pandemic-themed operatic films." —Matt Boresi, composer/librettist
"The operatic experience that has impacted me the most is ... writing one. I'm currently in the middle of writing my second opera, this one for The Glimmerglass Festival, and it's fun to draw upon all of the influences to which I have been exposed as a singer to create my own piece!"
Damien Geter, composer and singer; artistic advisor and interim music director, Portland Opera
"A 1975 concert performance of Britten's Peter Grimes in London with Jon Vickers changed my life. It made me truly understand the transformational power of live opera and turned me into an opera missionary. Provocative, energizing, revelatory. That's what opera is all about."
Anthony Freud, general director, president, and CEO, Lyric Opera of Chicago
"The opera production that impacted me the most was The Secret River. I was honored to be a part of a team to create this simple story that needed to be told during a time in our history. The response from the audience was positively overwhelming."
Kyaunnee Richardson, soprano
"I was the prop mistress for Puccini's 49'ers in Boston and six New England towns. Second act given for schoolchildren during day. Sarah Caldwell, Arlene Saunders, Giorgio Tozzi — and two horses! It was an immersion in great music and problem-solving (horses don't like indoor staircases)."
Cynthia du Pont Tobias, trustee, OperaDelaware
"In 2021, Juilliard Vocal Arts gave a heartbreakingly beautiful performance of a Handel's Teseo, with orchestra behind the fire curtain and singers delivering arias in front of the curtain, all performing to an empty house. Duets were performed across windows between empty school offices. It was a video experience, and not second-rate to being there in person."
Conrad Cummings, composer, The Juilliard School
"Standing in the Carmel Valley starshine after a performance of Black River, a figure rushed from the field to say thank you, so moved he did not want to end the experience he just enjoyed. A goal for all of us in the theater is to impress, to touch our audiences, to deeply connect."
Robert Darling, vice president, Alliance for New Music-Theatre; co-founder, Hidden Valley Opera
"May the 2070 operatic experience continue to proclaim the transformative power of opera to stir the soul, reveal emotional truths of the human condition, and inspire higher aspirations. 'Tradition is not the worship of ashes, but the preservation of fire.' (Gustav Mahler)"
Carol E. Domina, trustee, the Metropolitan Opera; trustee, Opera Omaha
"At the premiere of Night Trip, all the elements were there: my words fused with Carlos Simon's music, singers excited to live the story, family members who had never been to an opera, surprised by its relatability and ready for more. I had free rein to bring my vision to life."
Sandra Seaton, librettist and playwright
"In 2013, a two-woman team — composer Katarzyna Brochocka and performer/director Courtney Kalbacker — staged Brochocka's The Young Wife at Baltimore's Artscape, D.C.'s Capital Fringe Festival, and Warsaw Chamber Opera, inspiring each to lifelong dedication to women-centric opera."
Courtney Kalbacker, performer, producer, and director
"The opera experience that has impacted me the most was performing on stage in the children's chorus of Carmen, La bohème, and Tosca. It was so exciting to stand backstage and sing along with Renata Tebaldi and get her autograph afterward! I have been singing opera ever since."
Phyllis Koch-Sheras, opera singer
---
This virtual time capsule was assembled on the occasion of OPERA America's 50th Anniversary.