The True Life of Artists
The COVID-19 pandemic has made workers in all industries demand better conditions, and artists are among them. For decades, love of the art form has been thought to compensate for long hours, low pay, and challenging workplaces. It's time opera companies think differently. Mezzo-soprano Heather Johnson shares her experience.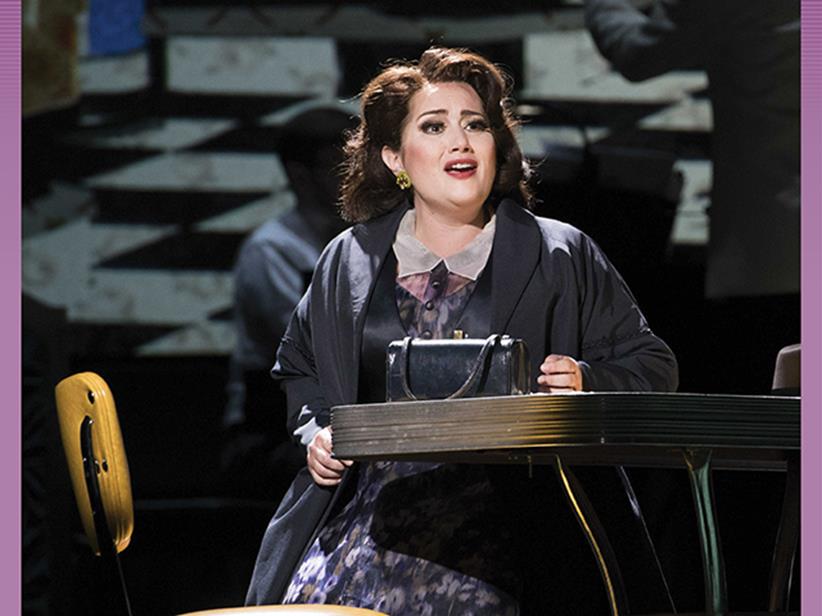 The thing about being an artist is that it's a little bit like a drug. We as artists have to feed that addiction. And we'll bend a lot of our own standards to do it. Unfortunately, that has been exploited over the years.
I'm not saying that the treatment is all bad. But I like to use this analogy: You are a lawyer and you have to litigate a really important case in another town. You must perform at your peak level. All of this pressure is on you — and you're going to have to stay in somebody else's house! You may or may not have to share the bathroom; you definitely have to share the kitchen. You're not set up for success.
This is what we go through as artists, and there's not much we can do about it. There is a fear of saying, this isn't going to work for me. Because then you're labeled as difficult. As performers, we're so dependent on the next job that we will do almost anything to keep a job and be rehired back. And then there's the financial roller coaster. Let's say you're doing a job and getting $2,500 a show for three shows — and that's a generous fee for many houses. So, you get $7,500 total at the end of the run. You're gone for a month. You have to pay all of your expenses. You have to pay your health insurance, your manager, your publicist. You have to pay all of your bills. By the end, if you break even, you're lucky.
There are companies that treat us right. As a mother, do you know how mind-blowing it is to me if a company asks if I'll need a pack-and-play? Do I need a stroller? Babysitters? You know, those are small things that take half an hour of somebody's time to put together but mean the world to mothers like me. Because we arrive and realize, wow, they value me as a family person.
The pandemic forced artists to take a true look at what they're capable of financially and emotionally. It's been really difficult. When I'm teaching young singers, I always say, if this is what you have to do, with your body and your soul, do it. But if there's anything else that gives you the same sort of dopamine hit, there are easier paths.
Adapted from the session "The Life of the Artist" at the National Trustee Forum on October 20, 2022.
---
This article was published in the Spring/Summer 2023 issue of Across the Board, a publication of OPERA America for opera company trustees.