The Value of Values in Fundraising
Last spring, OPERA America published "Community-Centric Fundraising for Opera Companies," a new resource to help companies align their fundraising practices with their core organizational values. This values-based approach acknowledges the ways that traditional fundraising practices often perpetuate opera's elitism. It offers alternatives that make philanthropy more welcoming to all.
Dan Cooperman, OPERA America's chief advancement officer, spoke with the fundraising team at Pacific Opera Victoria — Yvette Guigueno, director of development; Ian Rye, chief executive officer; and Bob Milne, past board president — about their take on values-based fundraising.

DAN COOPERMAN: Yvette, you were part of the group of fundraisers that developed the concepts of values-based fundraising for the "Community-Centric Fundraising" report. Why is it important to you?
YVETTE GUIGUENO: I think a lot of fundraisers, including myself, get into the field because we care about justice and equity. I came to the opera field after five years in academic fundraising. I saw how we lean into a lot of activities that center elitism in order to groom donors. I was uncomfortable with it. Within the company, in marketing and our civic practice, we were talking about bringing in different types of audiences: having younger people and having people of color. But when we hold up our elitist, exclusive fundraising practices to those priorities, I realized that we fundraisers are often complicit in perpetuating barriers. Values-based fundraising is an opportunity for us to be part of the change we all want. We're planning a special gala-like event at the end of this year to celebrate our outgoing artistic director. Instead of doing a dinner and concert with $500 tickets, we're purposely looking at doing an event that will be more inclusive. There will be an after-show reception for higher-level contributors, but the event should welcome everyone. That is where we want to be going with this.
DAN: Ian and Bob, did you first learn of values-based fundraising from Yvette? I know that it can feel like a real threat to the way we've always done fundraising.
IAN RYE: Yes, I saw it as a threat. Absolutely. I mean, the status quo was working very well. A growing organization with growing philanthropy, and any threat to that success is a threat to the organization.
BOB MILNE: I first heard of it through discussion with one of our consultants. And frankly, I found it quite threatening, too. What I was hearing — eliminating giving tiers in the program, listing donors in a different way, and such — I was very concerned. My immediate thought was, what is this going to do to the incentives for our donor base to write the checks they've always written?
DAN: What changed for you in your thinking?
BOB: What brought me around was this: We were doing a strategic plan, and of course, you start with your values and principles. We spent a lot of time on that because, as a board, we were doing so much work around equity, diversity, inclusion, and reconciliation with Indigenous peoples.
Once we had a rough idea of what our strategic plan was going to look like, we got down to the more granular level. By that point, we were applying values to everything. So, when we started thinking about fundraising, applying our values made sense. It made sense to spend the time to do more to make our organization available to everyone and to invite everyone in the community to help us in our work.
We realized that our values needed not only to end up on the stage; our values needed to permeate throughout the organization... Now, every decision, including fundraising decisions, is tested against our values.
IAN: We realized that our values needed not only to end up on the stage; our values needed to permeate throughout the organization. We've further refined what our values and our guiding principles are. Now, every decision, including fundraising decisions, is tested against our values.
I also came to understand that implementing values-based fundraising was going to be incremental change. It was going to be change that responded to feedback in the community and from learning. You have to move at the pace of change that your community can handle and that can be successful. As long as we maintain that pace of change in relation to the donor family, in relation to the community, I now see it as an opportunity.
DAN: Yvette, can you tell us about how else you're putting values-based fundraising into practice? Bob mentioned donor levels and benefits, for instance, which can create transactional giving rather than cultivating sustainable philanthropy. How are you making changes to that at Pacific Opera Victoria?
YVETTE: As soon as values-based fundraising started being discussed at OPERA America, I took it to my development committee. From there, I took it to a board meeting. We started to look at every single activity that we do, whether it's an event or a communication or a donor listing: How is this activity upholding the old system or how is it moving us forward? As Ian was saying, we are being incremental in our changes, including with our donor levels. We used to have 16 giving levels, each with unique benefits and special events! These benefits excluded lower-level donors and were very difficult for us to fulfill. We've gone down now to three levels, and we've had almost no reaction to that change. The things we really thought mattered a lot — things we've been afraid to touch — don't seem to matter very much at all.
BOB: I have to say that COVID helped an awful lot, because when Yvette says we haven't had a lot of blowback, it's because almost everything disappeared. All those donor events? We didn't have them. Nobody asked why we weren't having the big party before opening night for the big donors; there was no opening event. We have yet to see what some of the fallout may be as we work our way back into what will be the new normal, which of course will be a different normal than what it was.
DAN: I understand you've already been trying out some new takes on donor events with great success.
YVETTE: One of the things that I told my development committee when we started this whole thing was, just because we're moving toward values-based fundraising doesn't mean that we're going to be drinking less champagne or celebrating less frequently.
During COVID, of course, we couldn't do that; but now that we're back together, we're trying to do our events a little bit differently. For example, we used to have a pre-show, opening night celebration at the theater. We would invite our higher-level donors and have a nice spread of food with champagne. Instead of that, we're doing post-show receptions — after every show, and we're inviting all donors, no matter how much they donated. We've kept the champagne but skipped the food, so it costs us about the same amount. Yet we're probably meeting and greeting four times as many donors now, and we get to celebrate them all.
Last night I was there at the theater until midnight celebrating with artists and musicians and donors. It was extremely well received. Sure, a few of our people wanted that old reception back. But this new approach was really successful, and it met with the goals of values-based fundraising in expanding the scope of our donor appreciation.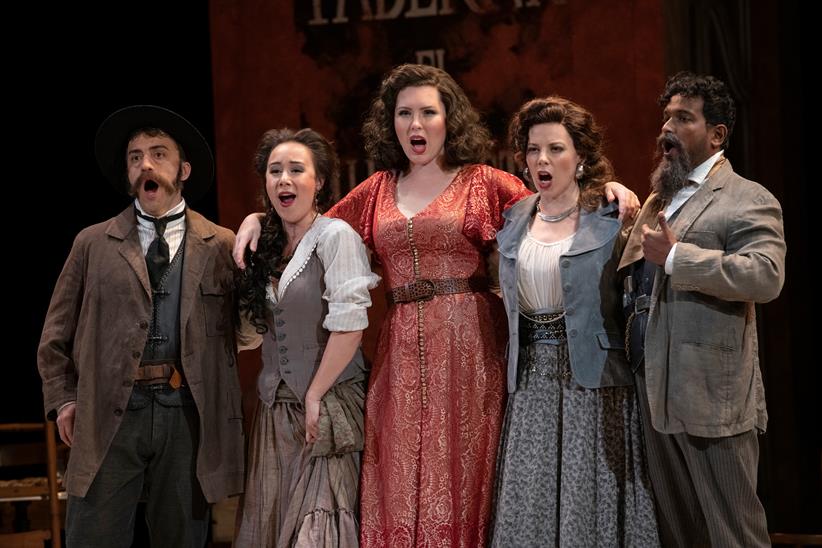 DAN: Do you still do special events for your higher-level donors?
YVETTE: Yes, sometimes we do still need to do events with our higher-tier donors. So we're asking, if we have to have this event for this more elite group of donors, what can we do to make this event something that contributes to our values of anti-racism and equity? Maybe we'll invite a speaker or have some of our community engagement work profiled at that event. I think that's something that moves us a step in the right direction.
DAN: Ian, why have you given a greenlight to these changes?
IAN: I think it's in our self-interest. The opportunity to celebrate philanthropy at all levels, whether it's with events, in donor listings, or wherever. We've come to realize that those small donors giving $75 a year often make the biggest bequests to Pacific Opera Victoria. If we only celebrate the big donors, we're missing the potential impact of everyone else. So, enlightened self-interest allows me as a fundraiser to feel very comfortable that these changes align with my personal values and the organizational values that guide us. They're an opportunity.
It's also important to staff, and staff have to stay motivated. As we've heard from our peers, fundraising staff are leaving organizations every 18 months. If this work is of interest to staff, then it behooves the organization to try to integrate it.
The last thing I would say is that the practices of values-based fundraising align with our organizational culture, which has been for many years about the partnership of artists, administrators, and philanthropy. The more we can integrate the work of artists, the work of philanthropists, and the work of the administrative team in community building, the better.
That all said, I'll emphasize what I said earlier: This is about incremental change. I won't risk — neither will the board, neither will Yvette — our success in being able to support artmaking through our fundraising practices.
DAN: Bob, what's the opportunity that you see in this?
BOB: I have to say that our board hasn't totally bought into this yet; our strategic plan has not been finally adopted. But we are committed to doing this in a thoughtful process, piece by piece. I think we are all concerned about diversifying our audiences. If we really are serious about making our opera something that everyone in our community can see themselves in and can enjoy, we have to make space for them in our fundraising efforts, too. We're giving them the opportunity to help with this wonderful organization and the wonderful work we're doing in the community.
Adapted from the session "Values-Based Fundraising" at the National Trustee Forum on October 21, 2022.
---
This article was published in the Spring/Summer 2023 issue of Across the Board, a publication of OPERA America for opera company trustees.