Child's Play
A bumper crop of new work brings grownup creativity to operas for children.
Operas commissioned for children have long lived in a kind of ghetto. However well-suited they may have been for in-school performances, they have seldom been seen as part of the operatic mainstream. A handful of well-received entries, like Tobias Picker's 1998 Fantastic Mr. Fox and Rachel Portman's 2003 The Little Prince, may have demonstrated the value of making serious works for children, but companies and creators have seemed reluctant to follow suit. "There's a lot of opera for children, but there's certainly not enough good opera," says Kip Cranna, dramaturg at San Francisco Opera.
That is, until recently. Some of opera's most prominent composers are now applying their skills toward children's opera. Among the six projects recently awarded Commissioning Grants from OPERA America's Opera Grants for Female Composers, two of them — Paola Prestini and Mark Campbell's The Miraculous Journey of Edward Tulane and Rachel J. Peters' Rootabaga Country — fall into the category. Gregory Spears and Kathryn Walat's Jason and the Argonauts premiered last year under the aegis of Lyric Opera of Chicago's Lyric Unlimited initiative, garnering solid reviews and enough eager ticket buyers to fuel 30 performances at various area venues.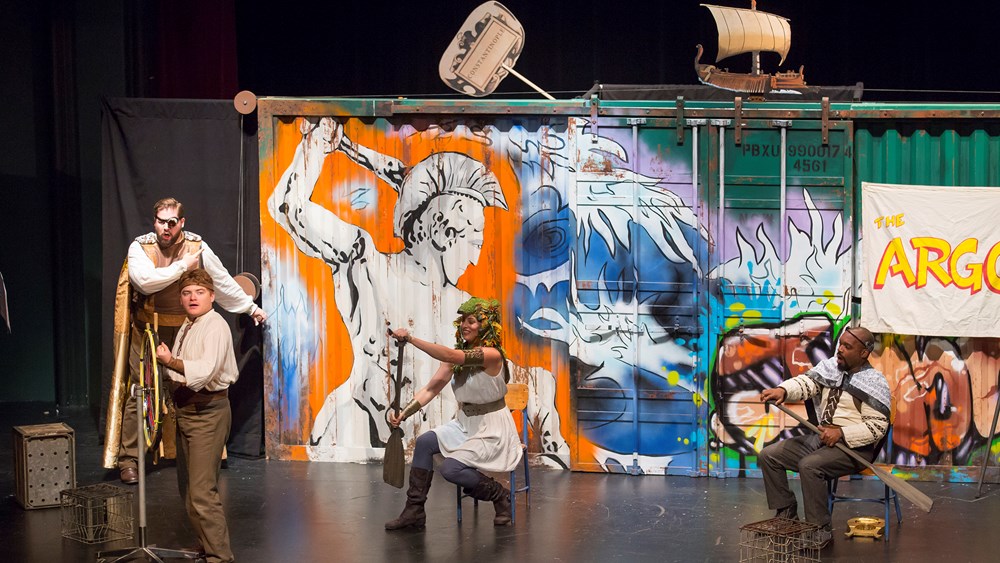 In May, seven American companies, led by The Santa Fe Opera, announced the consortium Opera for All Voices, with the specific aim of commissioning composers and librettists, associated with adult music, to create new material aimed at audiences of all ages. (The consortium is funded, in part, by an Innovation Grant from OPERA America.) The first two commissions went to Grammy-winning composer Augusta Read Thomas, working with librettist Jason Kim; and to composer Laura Kaminsky, who is paired with librettist Kimberly Reed. (Kaminsky and Reed are part of the creative team behind As One, possibly the most-produced chamber opera of the last decade.) Andrea Fellows Walters, Santa Fe Opera's director of education programming, says that the initiative aims to offer opera-going children "magnificent art-making" that stands on its own, rather than being "a diluted or diffused experience."
The "diluted experience" she cites is the practice of introducing young audiences to opera through potted versions of standard-rep blockbusters. The limitations of the ploy are obvious: It carries a tinge of classical culture foisted on unsuspecting charges. Moreover, young audiences won't necessarily have the tools to interpret Carmen or The Marriage of Figaro. Adults can put depictions of misogyny or class conflict in their historical contexts, but kids can't. "By and large, these pieces were not written for children, and often they deal with social mores that are difficult for children to imagine or connect to," says Cayenne Harris, director of Lyric Unlimited.
The prospect of speaking directly to kids was one reason that Spears, composer of the distinctly R-rated Fellow Travelers, eagerly accepted the assignment to write his children's opera, seeing an opportunity to get young people excited about the kind of music he himself loves. He wanted to give them something fresh and created just for them (while introducing the Justin Bieber set to live, unamplified performers). "With kids, you really have a chance to make a new case for opera, rather than trying to overwrite some preconceived notion of it," he says.
Spears and librettist Kathryn Walat came up with a piece that connected classical traditions with contemporary topics. They picked the story of Jason and the Argonauts because it was an ancient myth, a standard source for opera, but also provided a way to connect audiences to issues of nature and the environment. Moreover, it was full of the kind of larger-than-life heroes that kids like in their entertainment.
As they put the piece together, they kept their target audience in constant focus. They made the pace quick and the action clear so emerging minds wouldn't get lost on that search for the Golden Fleece. "We don't have internal monologues," Spears says. "When people say they're going to do something, they go and do it."
One priority was the need to make everything understood. Supertitles weren't an option: Not only do reading levels vary widely among the seven- to twelve-year-old target audience, but the production had to be portable, moving from venue to venue across Chicago. The performers worked hard on diction. "It becomes a really great experience for the children because they have to listen intently," says Harris. "They're very invested in what's happening onstage."
Spears describes the musical score he prepared for youthful ears in various ways: "lighter and bouncy," but still challenging to the performers. "It has a sort of pulse. There's an importance of the phrase. It's tonal. But I also wanted it to be virtuosic." The violin parts are particularly difficult. "Kids like daring feats," he says.
Before Jason and the Argonauts took final shape, it went through a series of preview performances and feedback sessions with the children of Lyric Opera employees. The kids commented frankly on what they liked — and what they didn't. "Children are really the toughest audience a human will ever perform for," notes Harris. The creators took note of the criticisms and shaped the final result accordingly — a process that added significantly to the success of the piece.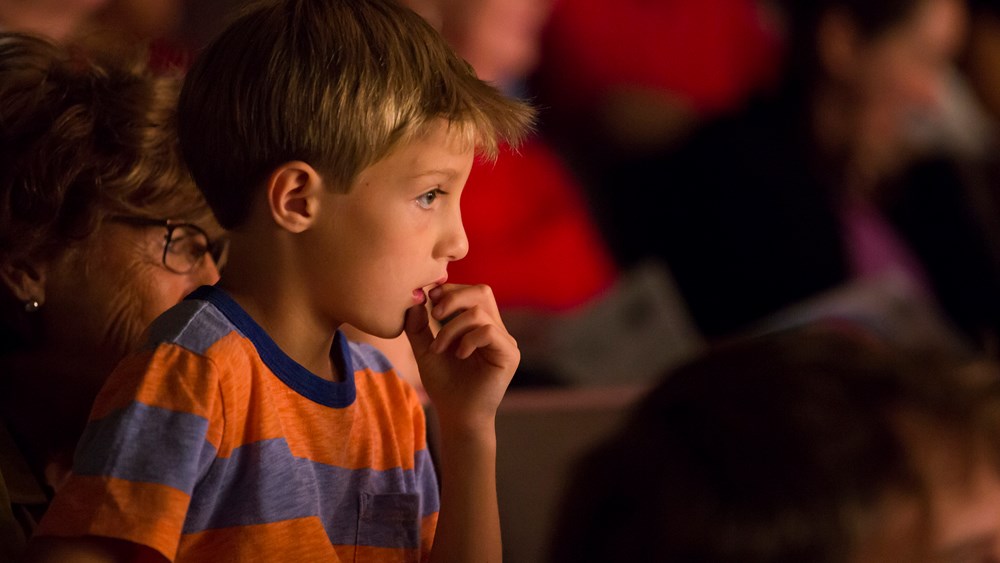 While children's opera often mixes dialogue with song, Jason was completely sung-through: an element that pleases Harris, because it's truer to the traditional form. But she doesn't plan to impose any rules on future Lyric Unlimited commissions. The Opera for All Voices consortium is taking a similarly open-minded strategy.
"We're open to a broad definition of what constitutes an opera," says San Francisco Opera's Cranna, the head of the jury for future commissions. "Quite likely there will be spoken parts or danced parts or times when there's no music at all."
One avenue the consortium is exploring is the idea of bringing social justice issues — immigration, gender and ethnic identity — into the works it will sponsor. Still, the main intent is to engage the audience. "We're not trying to beat you over the head with deadly earnest social relevance," says Cranna. "We're hoping for a little sense of fun along the way."
The major impetus behind Minnesota Opera's The Miraculous Journey of Edward Tulane commission is the desire to stage a piece that will appeal to all ages. But its story, based on the best-selling children's novel by Minnesota author Kate DiCamillo, nonetheless addresses issues of diversity and tolerance. The title character, a snobbish china-doll rabbit, gets discarded by the upper-class family that owns him and has to learn how to adapt to aseries of significantly more modest households, finding that true happiness comes from the acceptance of their differences. "We're making something that's family-friendly, while being perfectly in keeping with our goal of bringing diversity to the arts," says Ryan Taylor, the company's general director.
Taylor fully expects the piece to appeal to youngsters and adults alike: The DiCamillo novel itself is one of those children's books, like the Harry Potter novels, that adults can take pleasure in reading. But whenever creators aim to write specifically for children, they have to address the question: Which children? "It's all a little tricky because the development of a child is different at age three, from age five or age ten," says Harris. "Even if we say that a piece is appropriate for children ages eight through twelve, people will still come with infants or their spectacularly brilliant four-year-old. So, you are always trying to find something that's going to connect with a broad range of ages and experiences."
The Norwegian ensemble Dieserud/Lindgren takes an extreme approach to age targeting: Its "baby operas" are aimed at children ages zero to three. The company, which performs throughout Europe, made its American debut this April under the auspices of San Francisco Opera, in a sold-out run of its opera Up in the Mountains. The performances took place in a tent holding roughly 45 people erected at the Veteran's Building, near the War Memorial Opera House, the close proximity of the performers creating a visceral connection to the pint-sized audience members. After the 20-minute performances the kids were allowed to romp around the tent, using props from the show.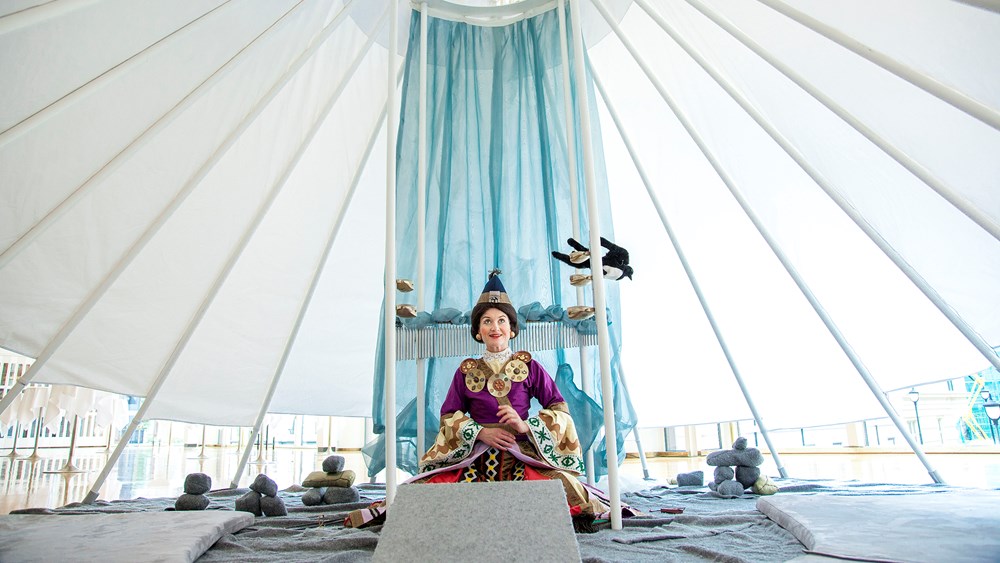 Dieserud/Lindgren's operas — which are composed, not improvisational — feature one or two performers portraying dragons or fairytale characters. They move around the tent, often on their knees, combining their own vocal noises with others they create via sound-making equipment. They may use actual linguistic words, or not. Things move quickly and energetically while audience members crawl around or sit on caretakers' laps. "The children do actually have an art experience," says the company's co-director, Christina Lindgren. "They're experiencing something extraordinary — not everyday. It's not learning, it's not playing — and it's not watching television or the internet. It's art."
The new "family-friendly" opera Rhoda and the Fossil Hunt, debuting in September under the auspices of New York's On Site Opera, is similarly short. The work, with music by John Musto and a libretto by On Site's general and artistic director, Eric Einhorn, will be staged in the Hall of Saurischian Dinosaurs at the American Museum of Natural History, and the audience will stand throughout. "The length of the piece is reflective of everyone's attention span, and how long it's comfortable to stand," Einhorn says.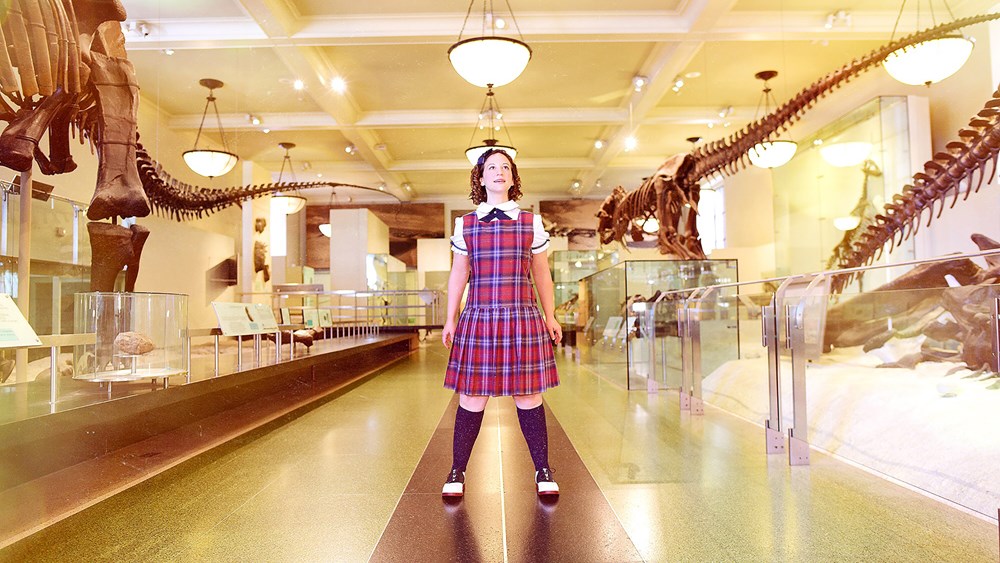 The opera — based on the childhood museum-going experiences of Rhoda Knight Kalt, granddaughter of naturalist artist Charles R. Knight — is targeted at kids in kindergarten through fifth grade. But Einhorn says Musto's music is deliberately "not elementary," but instead "textured, clear and evocative, like his adult operas."
No question that part of the impetus behind creating operas for children is the hope of developing new audiences for the art form. "These experiences can act as the gateway for everything else," says Einhorn. "It could be that the kids and their parents who see Rhoda will then want to go to a matinee at the Met. Or maybe they've already seen The Magic Flute there, which is why they're interested in seeing Rhoda. It all feeds into the machine."
But future effects aside, the greatest value these operas offer occurs in the here and now. By giving young audiences the respect they deserve, the works elevate the art form asa whole. In the words of Lyric Unlimited's Cayenne Harris: "There's something about creating work specifically for children — speaking to their intelligence, their curiosity and their openness to learning — that's really, really powerful."
This article was published in the Fall 2017 issue of Opera America Magazine.