Right on Target
Pat and Michele Atkins' recent gift to Pittsburgh Opera is remarkable not just for its generosity, but for its focus. The couple made their $1.2 million donation, announced in June, for the express purpose of furthering audience development.
The Atkinses — he's an engineer and investment-firm partner; she's a nonprofit executive — have a history of purposeful Pittsburgh-area philanthropy. Four years ago, after the members of the Pittsburgh Symphony took a voluntary pay cut to help the organization through a rough patch, the couple donated $1.2 million, earmarked for musicians' salaries. When they set their sights on Pittsburgh Opera, they sought to make their donation similarly specific.
"For us, that one was easy; the opera was not as easy," says Michele Atkins, the secretary of Pittsburgh Opera's board. Several years of exploratory dialogue between the company and the Atkinses preceded the gift itself. "Both Pat and Michele are interested in ensuring that new audiences are reached," says Christopher Hahn, Pittsburgh Opera's general director. "They asked a lot of questions; we gave many answers. Pat is an engineer, and the second I started to talk about the complexities of audience development, his eyes lit up."
"As my husband said so elegantly, 'We need a way to get butts in the seats,'" says Michele Atkins.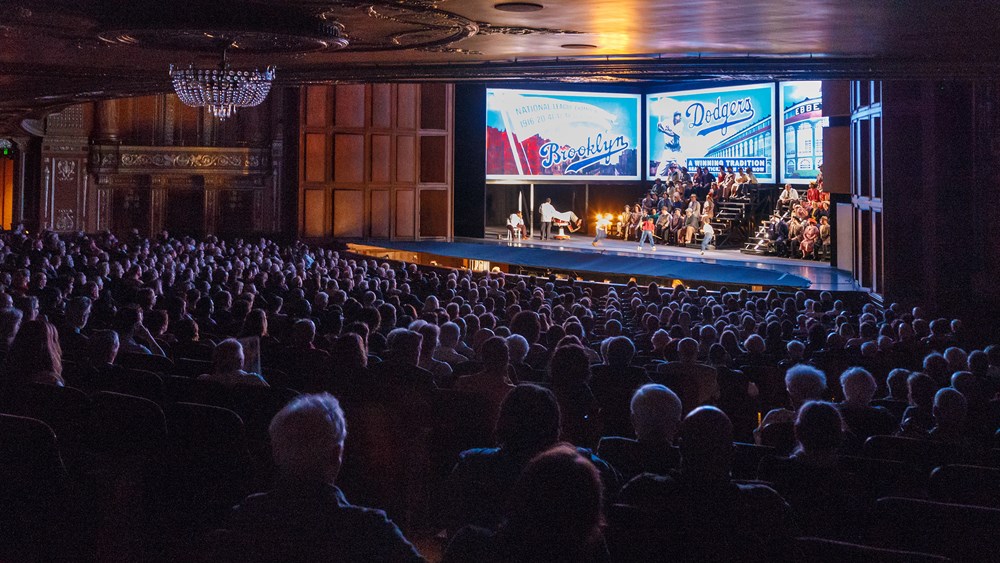 The couple views their philanthropy as a form of civic engagement. "With my background in nonprofit management, I know that corporations thrive in areas where there's more than just sports teams," says Michele, noting the local presence of companies like Google and Uber. "They move to places with amenities that appeal to their employees."
Already the Atkins Audience Development Fund has allowed Pittsburgh Opera to create the new position of digital marketing manager. It is also enabling the company to engage in endeavors aimed at audience development, without draining resources from other areas. One example: the company's Opera Connections program, which brings families from underserved neighborhoods to workshops and performances. "It's exactly where we needed the gift," Hahn says. "And it couldn't have come at a more helpful or necessary moment."
This article was published in the Fall 2017 issue of Opera America Magazine.