The Storm Subsides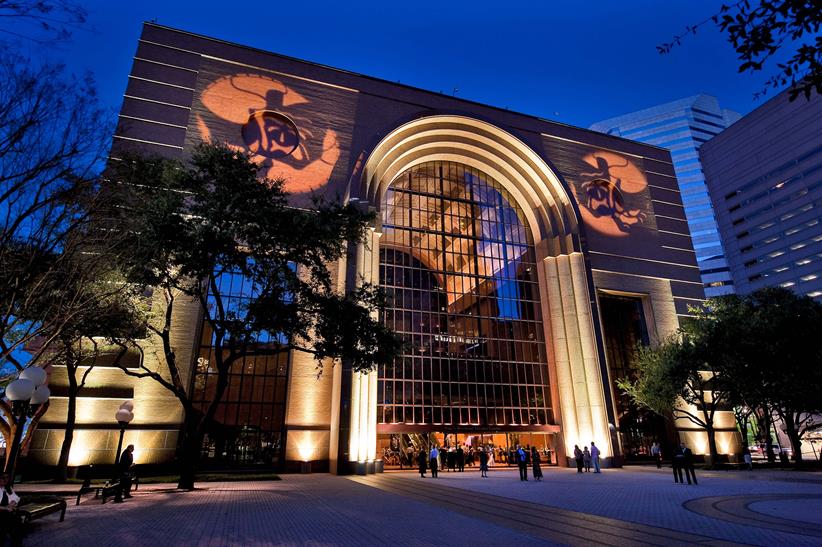 When the staff of Houston Grand Opera moved back into the Wortham Theater Center in October, it marked the end of a saga that started over a year ago. Hurricane Harvey hit Houston on August 29; the storm and subsequent flooding inflicted billions of dollars' worth of destruction. Water damage rendered the Wortham Center unusable as either a performance or office space.
The staff found temporary quarters in a downtown office building. But an office was the least of HGO's problems, given that it had no venue to perform its shows. Rather than sacrifice its entire 2017–2018 season, the company, in an effort spearheaded by Managing Director Perryn Leech, converted a 124,000-square-foot exhibit space in the George R. Brown Convention Center into the "Resilience Theater" — a mammoth effort, with a crew of 60 people working 15-hour days. The season opened, as scheduled, on October 20 with La traviata. The initial plan was to move back into the Wortham Center mid-season, but the space proved not to be anywhere near ready, so the rest of the season played out in the convention center, and it included every scheduled performance.
The hurricane delivered a financial blow along with a physical one. A variety of factors — among them, the loss of equipment, a post-Harvey shortfall in ticket sales, and the expense of building and maintaining the Resilience Theater — cost the company an estimated $15 million. HGO established a Harvey Relief Fund to mitigate the financial impact, which at the time of this writing has generated $12.5 million in donations. "Our donors stepped up," says Gregory Robertson, HGO's chief advancement officer. "The outpouring was really inspiring."
The HGO season opens on October 19 with The Flying Dutchman at the Wortham's Brown Theater.
This article was published in the Fall 2018 issue of Opera America Magazine.