Change Agents
Four recently-premiered works look at social justice, inequality and the African American experience.
"What can opera do about social change?" asks librettist David Cote. "It can tackle subjects that are relevant to people: injustice, inequity, racism — the hot-button topics of our day." Cote's most recent opera was Blind Injustice, with music by Scott Davenport Richards. Based on the work of the Ohio Innocence Project, it tells the true stories of people, mostly African American, who have been wrongfully incarcerated. Its July premiere at Cincinnati Opera made it one of four recent new works that treat themes of inequity and black Americans' struggle for social justice. These include
The Central Park Five, with music by Anthony Davis and a libretto by Richard Wesley, had its premiere at Long Beach Opera in June. The work chronicles the infamous 1989 case in which five New York City teenagers were wrongfully convicted of the rape and near-murder of a jogger.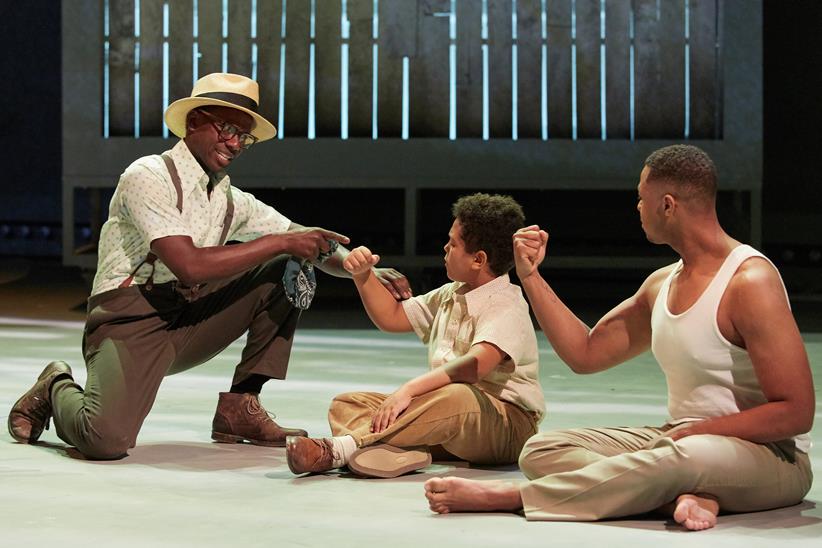 That same month, Opera Theatre of Saint Louis offered Fire Shut Up in My Bones, Terence Blanchard and Kasi Lemmons' adaptation of Charles Blow's memoir of growing up in the Deep South, suffering from poverty, sexual abuse and the lingering after-effects of slavery.
Jeanine Tesori and Tazewell Thompson's Blue premiered at The Glimmerglass Opera in July. Unlike the other three operas, it is a work of fiction, but it addresses a very real contemporary topic: the deaths, at the hands of the police, of young African American men. Here the victim is himself the son of an officer.
The pieces deal in different ways with the issues they invoke. The politics of Fire Shut Up in My Bones, for instance, never take center stage. "It's a very personal piece — a memory collage," says James Robinson, the opera's director. "But it deals with themes that Terence felt needed to be explored. It was important for him to tell the story."
Lemmons, the opera's librettist, is best known as a film director and screenwriter, and social issues often filter into her movies, like the upcoming Harriet Tubman biopic Harriet. "The theme of [Blow's] book — his character, his pain and his journey — fit in with the after-effects aspect of my film work," Lemmons says. "I approached the piece the way I approach anything, asking, 'How do I show what's interesting about this character?' Jim Robinson talked me through the process and showed me how to embrace how liberating opera can be."
Blind Injustice is much more directly a call to civic action. Cote's libretto drew from interviews with wrongfully convicted people, giving the piece a documentary flavor, and presenting the audience with a real-life, present-day dilemma. "The specificity of the storytelling got people on their feet and applauding," says Robin Guarino, the opera's director and dramaturg. "We wanted people to get mad, get sad — and get out and do something."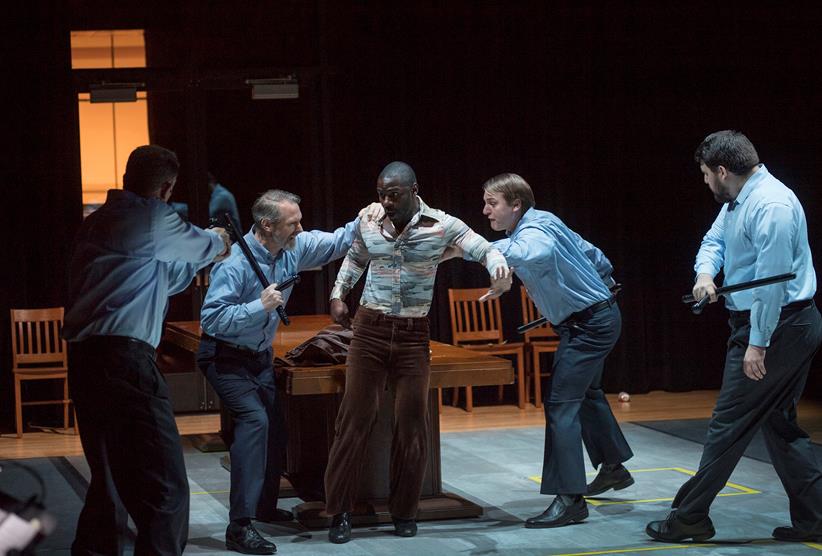 Audiences are more accustomed to encountering explicit polemics in plays and movies, but Cote argues that opera is every bit as apt a medium for political expression. "Perhaps, with the complexity of the music and the richness of orchestration, opera even has an advantage," he says. "It gets you into the intensity of feeling that we were trying to convey."
In writing the libretto for Blue, Thompson hoped to evoke an emotional response that carried with it a heightened level of social awareness. "If it entices the audience to break down the wall of silence that separates us," he says, "then I've done my job."
"I think opera has the tools to be a socially responsible voice," says Francesca Zambello, Glimmerglass's artistic and general director. "I say it to everyone I work with: Our job is to pursue artistic citizenship."
This article was published in the Fall 2019 issue of Opera America Magazine.