Back Stories V
Throughout its 50th anniversary year, OPERA America is saluting its 16 founding member companies. Here's a look at two of them, then and now.
Kentucky Opera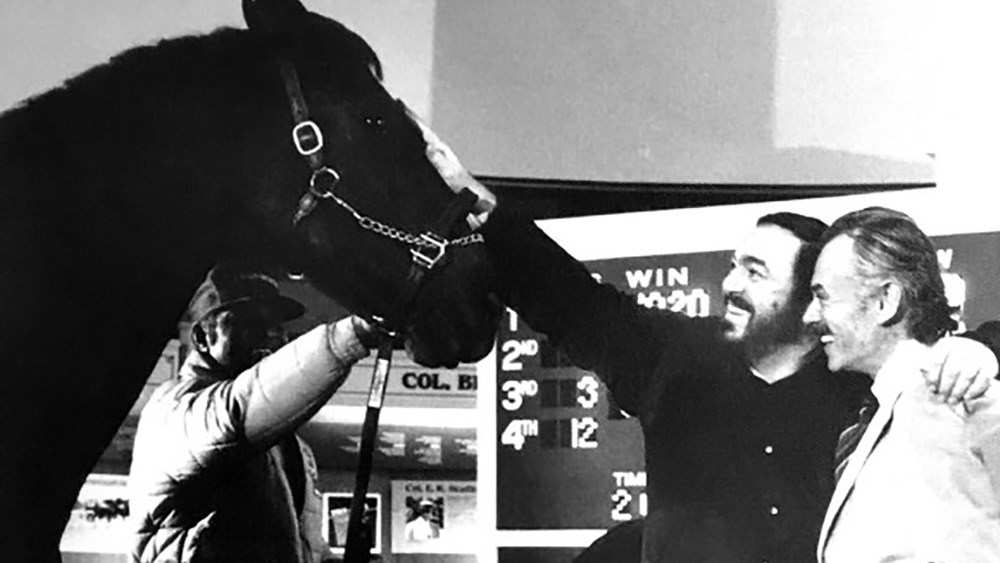 When Moritz von Bomhard accepted an invitation in 1949 from the University of Louisville to produce The Marriage of Figaro, it turned out to be a decisive event in Kentucky's musical history. The German-born conductor ended up settling in Louisville, and in 1952, on a budget of $10,000, he founded the Kentucky Opera Association — the state's first professional opera company and only the 12th regional company in the U.S.
Kentucky Opera's repertoire was adventurous from its very inception. In partnership with the Louisville Orchestra — the company's orchestra to this day — von Bomhard commissioned a series of world premieres, all of which were recorded: Peggy Glanville-Hicks' The Transposed Heads, Richard Mohaupt's Double-Trouble, Nicolas Nabokov's The Holy Devil, and Lee Hoiby's Beatrice. Along with standard works of Mozart, Puccini, and Verdi, von Bomhard's Kentucky Opera in its early years offered a number of true rarities, like George Antheil's The Wish, Emmanuel Chabrier's Une éducation manquée, Rolf Liebermann's The School for Wives, and Carl Orff's The Clever One. The company also featured emerging artists who later became internationally celebrated: A 1964 Carmen featured the young Tatiana Troyanos in the title role.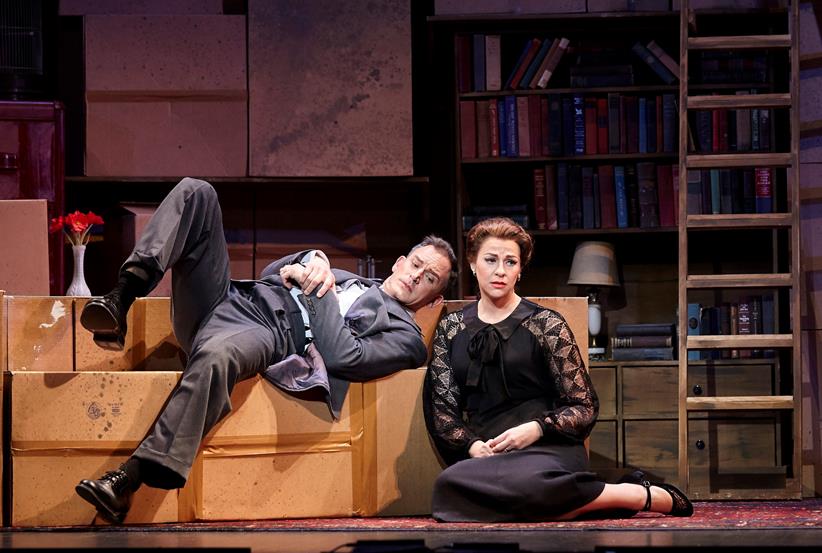 Von Bomhard retired as general director in 1982, to be succeeded by Thomson Smillie, Deborah Sandler (1998), David Roth (2006), and Ian Derrer (2016). Barbara Lynne Jamison took over as general director and CEO in 2018. Throughout this period, Kentucky Opera sustained its commitment to contemporary American opera through works like Robert Ward's The Crucible, Philip Glass' The Fall of the House of Usher, and Daron Hagen's A Woman in Morocco, along with the world premiere of Daniel Dutton's The Stone Man. In the early 2000s, the company started a number of initiatives to introduce young audiences to the art form, including its version of the OPERA America Music! Words! Opera! program and Opera Puppet Theater, along with the Rudd Program for Young Artists, designed to bridge the gap between conservatory studies and professional careers. Its Awakenings program, launched just a year ago, engaged more than 90 community partners to draw connections between Kentucky Opera's repertoire and contemporary issues. The program continues this season through video performances and interviews, examining the topics of faith, family, and civil rights.
Washington National Opera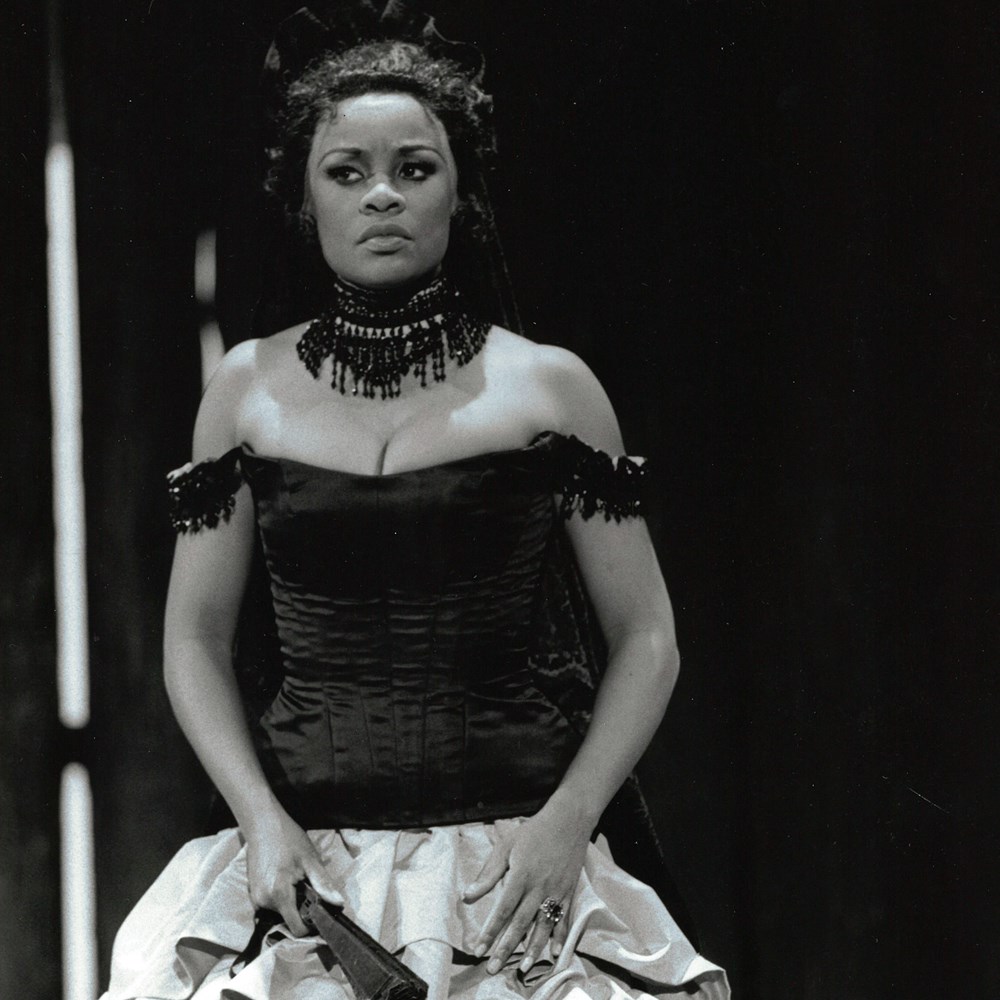 Not long after it became the seat of the national government, Washington, D.C., started offering opera to its citizens. The National Theatre, built in 1835, frequently hosted visiting European troupes. In 1872, St. Augustine Catholic Church organized the Colored American Opera Company, which played in Washington and Philadelphia. The Met made intermittent visits on its national tours from 1884 to 1985. But Washington National Opera has given opera a footprint in the District like it never has had before.
It launched as Opera Society of Washington, the brainchild of critic Day Thorpe and musician Paul Callaway, with a 1957 performance The Abduction from the Seraglio at Lisner Auditorium, then the city's leading performing arts venue. In its early years, the Opera Society mounted its seasons opera-by-opera, raising funds for each production individually. It offered much original repertory, including a double bill of Stravinsky's Le Rossignol and Oedipus Rex, conducted by the composer, and the 1967 world premiere of Alberto Ginastera's Bomarzo.
In 1971, the company took residence at the newly opened Kennedy Center. The great American bass-baritone George London became general director in 1975, but his tenure was sadly cut short when two years later he suffered a heart attack. Under his successor, Martin Feinstein, WNO presented many important productions, including the world premieres of Gian Carlo Menotti's Goya and Dominick Argento's The Dream of Valentino, and Carmen with D.C. native Denyce Graves. Plácido Domingo became artistic director in 1996 and general director in 2003, staying until 2011. U.S. Congress designated the company in 2000 as "America's National Opera," and in 2007, the organization changed its name to Washington National Opera. In 2011, the company, which had previously operated independently, was incorporated into the Kennedy Center.
Francesca Zambello took over as artistic director in 2012. The notable offerings during her tenure include her own production of Wagner's Ring, in 2016. WNO's American Opera Initiative launched in 2012, each year presenting a program of new one-act American operas, and providing first looks at such notable works as Kamala Sankaram and Jerry Dye's Taking Up Serpents and the original one-act version of Huang Ruo and David Henry Hwang's An American Soldier. In 2018, Timothy O'Leary (OPERA America's board chairman) joined WNO's leadership team as general director.
This article was published in the Fall 2020 issue of Opera America Magazine.