Focus on Motown
Michigan Opera Theatre searched for four years for an artistic director to succeed its late founder, David DiChiera. This September, the company announced its choice: director Yuval Sharon, founder of the pioneering Los Angeles-based environmental-opera company The Industry, whose signature works include Hopscotch, which sent its audience scurrying in limousines all around LA. Sharon is the first American director to work at the Bayreuth Festival, where he directed a Lohengrin set in a Flash Gordon universe. His appointment represents a significant shift for MOT, which under DiChiera was known for its conservative artistic profile. Managing this audacious transition: Wayne S. Brown, president and CEO of MOT since 2014 and formerly director of music and opera at the National Endowment for the Arts. Marc A. Scorca recently talked to each leader about MOT, artistic innovation, and the dynamic city of Detroit.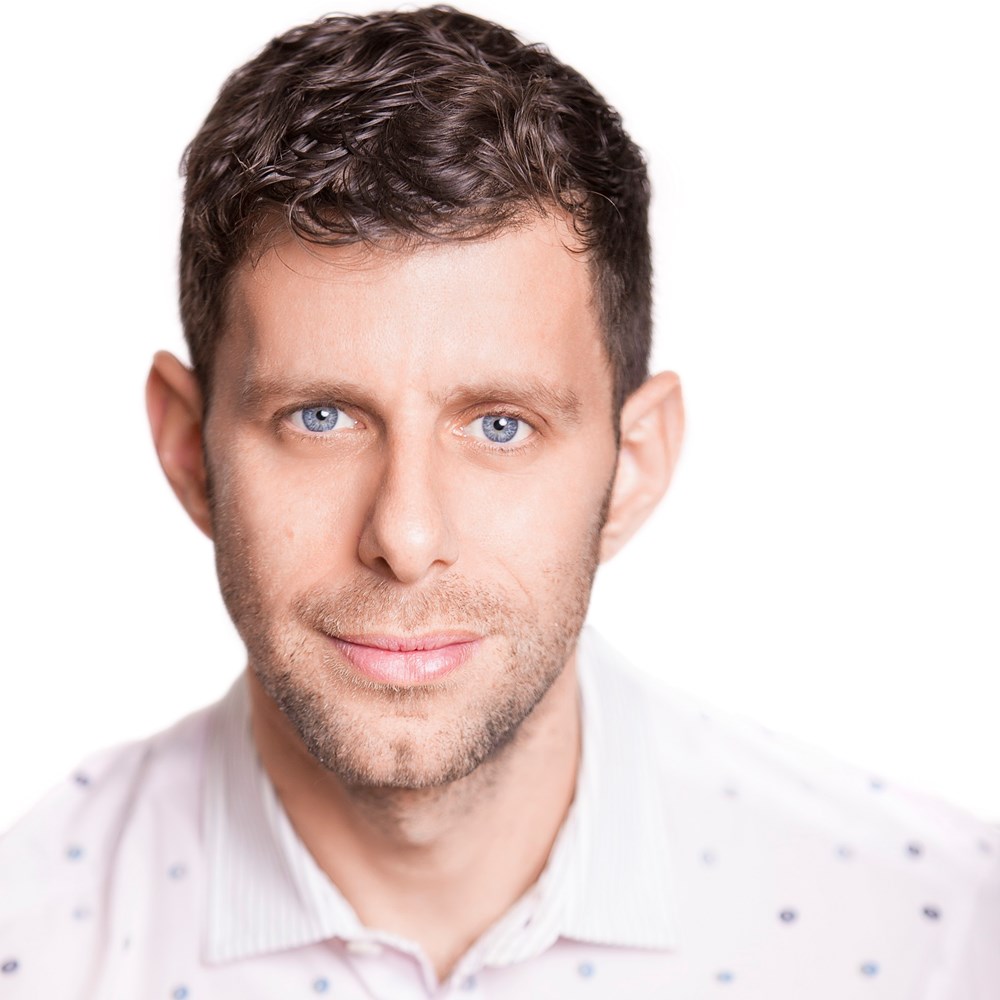 SHARON
MARC SCORCA: In a symposium in San Francisco a couple of years ago, you said you were more interested in the narrative of the audience experience than in the narrative of the piece itself. Can you elaborate?
YUVAL SHARON: There is a larger narrative at play every single time we do an opera, which is that of the experience from the audience's perspective. It includes the theater's architecture. It includes politics and what's happening outside the theater. All of that intersects with the narrative that is playing out onstage. It plays a role in my environmental installations, like Hopscotch, but also in my thinking about the standard repertoire. When people say, "I love the music of opera, but then the stories are so corny," you think to yourself, "Well, no, a narrative is playing out in many dimensions."
You assisted Achim Freyer on his Ring cycle at LA Opera. How did that experience help shape your career?
It had such an impact on me. Freyer is in many ways a sole creator. He has his team around him, but he paints the sets and does the costumes, which aligns with Wagner's Gesamtkunstwerk concept. His artistic personality was amazing, but I realized how much that wasn't my style. Even though I think about all aspects of an operatic production, I really prize a sense of collaboration.
Having a relationship with Los Angeles over the course of multiple operas helped me get to know the community there. Ever since then, I think about how the power of opera derives from its relationship to a community. When I go visit opera houses as a guest director, it's very different than having a long-term conversation with a community. That is what appeals to me about Detroit.
Within the United States, you're known for immersive performance experiences. Your interpretive approach is different from the prevailing American aesthetic, rooted in representational plot illustration. And Michigan Opera Theatre has been a fairly traditional company.
That is what's going to be fascinating about this journey. I think that David DiChiera was essentially motivated by a love for this city, and by trying to imagine how opera could play an integral role in the community. That is a value I very much share, but we're in a different time now — we're in a different time from even last year. It calls for new strategies — artistic strategies, but also in how the opera house can truly serve as a kind of town square. How can everyone feel themselves represented by this company? That is something I believe David pursued in his way and his time. We definitely have different aesthetic viewpoints, but I actually think we would have more commonalities than differences. I would like to see it as an evolution and a renewal of all of David's mission for a new time.
I'm sure that the civic and aesthetic potential of Detroit is something that caught your attention.
Absolutely. Detroit offers such a deep range of possibilities for creating site-specific work. But it's deeper than that: Detroit is at the crossroads of so many important strands of American music. It's legendary for its involvement with jazz and electronic music. I would like to see opera identified as part of what makes Detroit such a musical city. It's going to be a process of really getting to know the city's history, its artists, and its different communities. My initial thoughts about what to present were "Okay, the things that worked in LA or Berlin — I'm just going to drop them whole-scale into Detroit." But I had to throw that out the window as soon as I started to get to know the city. What I'd like to explore instead is, what would be recognizable as Detroit opera?
How will you enlist the support of stakeholders who have a more traditional point of view? I know a number of board members and generous donors at MOT whose sense of opera has been a fairly traditional one. How do you explain the "new" to those who love tradition?
That's the crux of the job. When I worked as Paul Kellogg's assistant at New York City Opera, I watched how he engaged with patrons who might not immediately like the stuff that he was championing. It became his responsibility to — I don't want to say explain, because that makes it seem like there's always one solution to any artistic idea — but more to build a bridge between the art and the audience. Look, not everyone is going to like everything. That is part of an artistic institution. It's not about "liking it." Does this piece have a meaning? Does this open up our understanding of the world? It may not be what you run home to listen to on your CD player, but it can be something that leaves an incredible impression and opens your mind. So, a big part of my work is going to be advocacy. That goes for the patrons as well as community members who might have never come to an opera, because they might not have ever felt invited.
The latest LaPlaca Cohen study shows that what audiences will be looking for, coming out of COVID, is what they looked for pre-COVID: enjoyment, escape from the pressures of the day. So it's one thing to excite people about new and different work and another thing to find a new audience that wishes to be enlightened, as opposed to merely entertained. How do you bridge that gap?
I was reading those studies, too, saying that post-COVID, everyone is going to want light entertainment. I could not disagree more. If we come back to the opera house and all we get is light entertainment, I think opera's dead. I just do not think there is a future for that, certainly not in an art form that's so expensive and difficult to produce, that takes so much training for people to reach the artistry that they need, but opera can take you to a place you've never been before. When we think about opera the way we think about commercial entertainment — that it has to divert our worries the way a Netflix show does — well then, why would anyone come? So many art forms do diversions so much better.
And cheaper.
Exactly. I'm not saying anything against that at all, but that's what we expect from commercial pursuits. And opera is not a commercial pursuit. It is a purely artistic pursuit. It is there for the cultivation of both the individual spirit and the communal spirit. When that happens, it's awe-inspiring in a way that I think can touch anybody.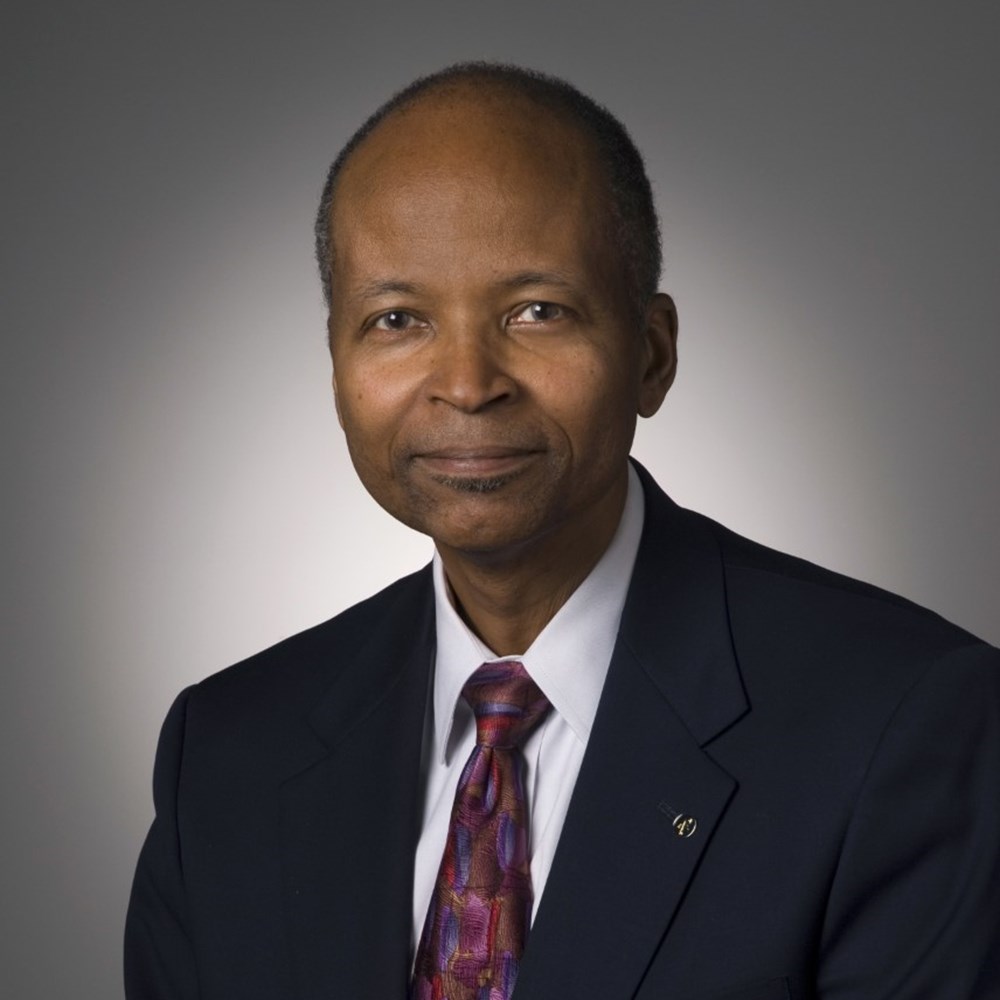 BROWN
MARC SCORCA: What drew you to Michigan Opera Theatre after your years of service at the NEA?
WAYNE BROWN: It was David DiChiera. Although I was a trained singer, I never necessarily considered myself part of the opera field. But when I was at the Arts Endowment, he took an active role in introducing me to opera's players and helping me gain my footing in the opera world.
Even in the years since your arrival, Detroit has changed a great deal. How has the revival of Detroit changed the operating environment for Michigan Opera Theatre?
It's been a very exciting time, and we've benefitted from it. We have created our studio artists program, which is now four years in the making under the direction of Richard Leech. We have managed to mount a number of signature events, including The Passenger and Frida, and we were going to mount Champion until Mr. Pandemic arrived. It has given us an opportunity to take a few bold stands: bold for Detroit, bold for the company. Our search for artistic leadership has been going on now since 2016, and now we have a sense of possibilities and hope and aspiration in the person of Yuval Sharon.
Would you say the new energy in Detroit has put pressure on the company to develop a new profile?
Clearly one of the things that came out of the early phase of the search was that even those who adored David DiChiera wanted to make sure that there was a little space between the founder and our next steps.
Yuval has been known for experimental and adventurous stagings in Berlin and Bayreuth, and for his site-specific works, some of which are known nationally for their creativity. How did you introduce your traditionalists to the thought of experimentation?
You are correct that the historical focus of the company for many years was weighted toward tradition. But our board has had the opportunity to interact with Yuval directly. They heard about his vision for the community and the company — and how those two things align. We can either remain tradition-focused and allow ourselves to become less relevant, or we can take a more expansive role and be bold about it.
Undoubtedly, Yuval will want to do some work outside the walls of the opera house. You are one of the few companies in the country to own its facility. You reconstructed it; you made it your home. How do you embrace the idea that some of the work of Michigan Opera Theatre will now take place outside of the building you've worked so hard to build?
I'm excited about it. We've taken on more of a presenting role, in our partnerships with Broadway in Detroit and with dance companies. The fact that we own our own facility enables us to maintain a level of flexibility and allows us to determine when it might be advantageous to schedule programming outside of the opera house itself. Over the last few years, we've created partnerships, particularly with our studio artists program, to present smaller-scale productions in alternative venues. So this will be a natural extension.
Yuval told me he didn't know David, but he feels that even though he has a different aesthetic, what he has in common with David is a dedication to Detroit and to giving it a sense of place through opera.
David was committed to the city, and he made sure that four years after the race riots, the company made its headquarters in downtown Detroit rather than the suburbs. Yuval wants to take it one step further and give MOT a presence, a sense of engagement, throughout the community.
This article was published in the Fall 2020 issue of Opera America Magazine.