In Memoriam: Fall 2020
Remembering those we have lost in the American opera field
Edgar Foster Daniels, a leading supporter of the Santa Fe Opera, died on July 31 at age 88. After an acting career on Broadway, in films, and on television, Daniels retired to Santa Fe in the 1980s. He began his support of the Santa Fe Opera in 1981, underwriting a production of Daphne, and went on to fund an additional 14 productions of Strauss operas. Through his Edgar Foster Daniels Foundation and his personal philanthropy, he also underwrote productions at the Metropolitan Opera, Houston Grand Opera, Lyric Opera of Chicago, The Dallas Opera, and San Francisco Opera.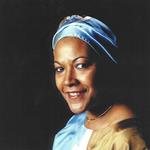 The French coloratura soprano Christiane Eda-Pierre died on September 6 at age 88. Regarded as the first Black opera star to emerge from France, Eda-Pierre took on much of the standard Italian and French repertoire, but also garnered acclaim for her ventures into lesser-known Baroque operas, including the first modern performance of Rameau's Les Boréades, and contemporary works like Messiaen's Saint François d'Assise, for which she created the role of the Angel. Though her career was based primarily in Europe, Eda-Pierre appeared occasionally at the Met, Lyric Opera of Chicago, and San Francisco Opera in roles such as Gilda in Rigoletto, Antonia in Les Contes d'Hoffmann, and Ilia in Idomeneo.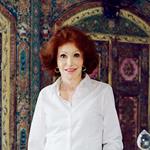 The philanthropist Ann Getty died on September 14 at age 79. Along with her husband, the composer Gordon Getty, she supported innumerable arts and cultural institutions for more than four decades. Mrs. Getty was a major benefactor of the San Francisco Opera and bolstered the opera field at large through the Ann and Gordon Getty Foundation, founded in 1984. In addition to providing grants directly to opera companies, the foundation allowed OPERA America to establish its Building Opera Audiences Grants and Innovation Grants. Aside from her philanthropic work, Mrs. Getty enjoyed a varied career as an interior designer, publisher, author, and founder of a preschool.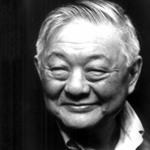 Ming Cho Lee, who brought a minimalist approach to American scenic design in the 1960s and 70s, died on October 23 at age 90. In addition to his influential designs for theater and dance, Lee designed seven productions for the Metropolitan Opera between 1973 and 1985, including Boris Godunov (1974), Lohengrin (1976), and Khovanshchina (1985). His 1976 I puritani has remained in the repertoire more than four decades. Lee also designed 13 productions for New York City Opera, beginning with the company's 1966 inaugural production at Lincoln Center, Ginastera's Don Rodrigo.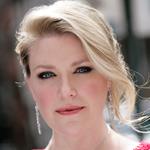 The soprano Erin Wall, renowned for her silvery voice and insightful portrayals of Mozart and Strauss heroines, died on October 8 at age 44. Wall joined Lyric Opera of Chicago's young artist program in 2001 and proceeded to make the company her artistic home. Her early roles there included Marguerite in Faust, Pamina in Die Zauberflöte, and Konstanze in Die Entführung aus dem Serail, but as her voice matured, she also began taking on roles like Strauss' Daphne, Arabella, and Chrysothemis. Wall sang at a number  of leading European opera houses, and also at the Met, Canadian Opera Company, Vancouver Opera, Los Angeles Opera, Washington National Opera, and Michigan Opera Theatre.