My First Opera: Morris Robinson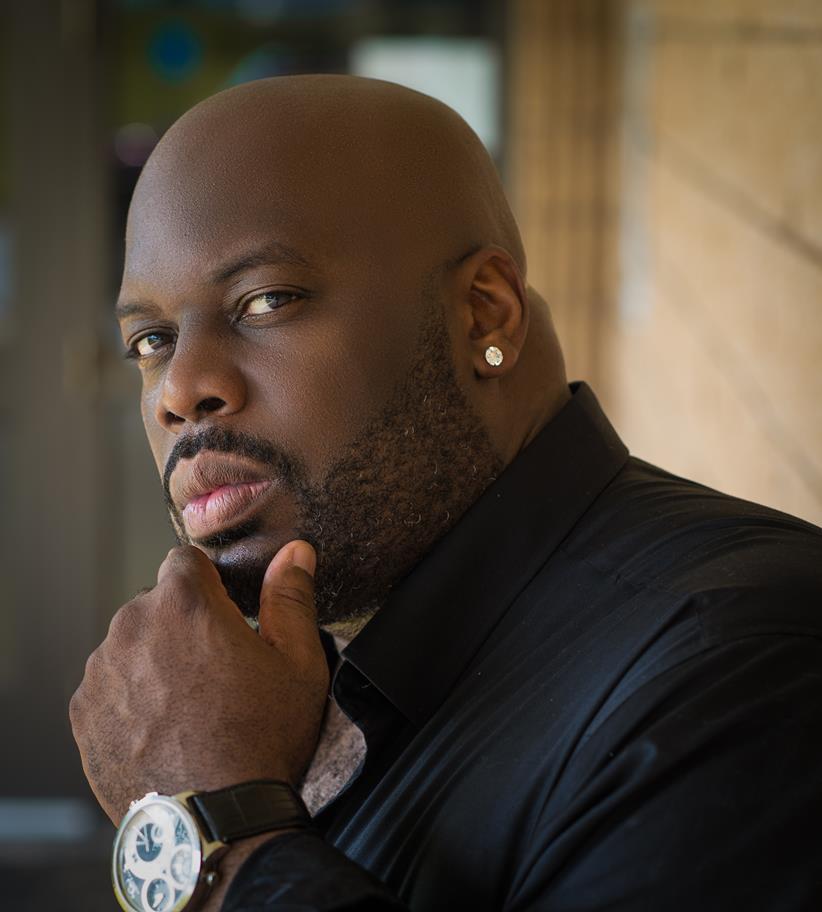 I grew up in the church, and I was a member of the choir as a boy soprano, but I realized my voice was different. I couldn't do the riffs and runs of gospel. I couldn't do any of the music that I was being exposed to: the music associated with my cultural ethnicity. I was just this nerd of a big kid, who made a weird sound. My mother made me audition for the Atlanta Boy Choir at the age of seven. This was my first venture into somewhat of a classical realm. I loved the music-making, but I hated the fact that after rehearsals, I would come back to my side of town and see other boys in their football uniforms.
By the time I got to high school, I was no longer a boy soprano. I would call up girls, and their parents would say, "Hey, who's this grown man who wants to talk to you?" At that point, however, I was not a chorus guy; I was a marching band guy, playing the baritone horn, while also playing the drum in church and with local gospel groups. My mother was my booking agent! As much as I loved music, the band kept me from explor­ing my dream of being a football player. So I ditched the band and joined the school chorus full-time, in order to play football. My first day at chorus rehearsal, I could hear that some of the guys had this resonance, this ping. When I opened my mouth to sing, I realized I had that ping, too. I thought, "Dang, I can do this!"
My junior year, I sang the bass solos in the Mozart Re­quiem. I was blessed my senior year to sing the Mozart and Haydn's Creation on tour in wonderful European ca­thedrals. I also sang in the show choir, which toured all over the U.S., Europe, and Japan. I sang King Balthazar in my school's production of Amahl. When it came time to go to college, I got offers from conservatories, but The Citadel offered me a full scholarship to play football, so I went there to bang heads for the next four years.
My senior year at The Citadel, I made the Kodak All-American and Sports Network All-American first teams. All four years, I was also the director and pia­nist for The Citadel Gospel Choir. At a military acad­emy, musical talent is very sparse: I'm terrible at the piano and had never ever directed a choir!
After my senior year, I tried out for the NFL, but I didn't make it. Instead, I joined corporate America, working as a sales manager for 3M Data Storage Mar­kets Division, and then for a spin-off of Monsanto and Exxon, where I sold TPEs — thermoplastic elastomers. In a way, it was great training: When you're a sales rep, you're at times in front of a roomful of people, and you have to convince them of what you're telling them, just like I do now in opera, where my job is to convince the audience members that I really am the character that I'm portraying.
I had two loves in my life, football and music — and I didn't love TPEs. The music was burning inside of me. I'd be in the basement, singing along to hip hop and R&B tracks thinking to myself, "Lord, why did you give me this talent if I'm not using it?" So I started taking weekend classes at the New England Conservatory and ended up in their Opera Studio Workshop. Sharon Daniels from Boston University heard me and invited me to join BU's Opera Institute. It was scary leaving my job. I had a company car and an expense account — and a mortgage. My wife, Denise, and I were thinking of starting a family. I had money, success, and stabili­ty. God, however, had different plans.
At the Opera Institute, things took off for me right away. I immediately got cast as Bluebeard in Blue­beard's Castle, and Boston Lyric Opera at the same time gave me the role of the King in Aida. I had never been to an opera before I started singing in them. I remember distinctly standing in costume onstage opening night, and saying to myself, "What in the world am I doing up here?" But the music drew me in immediately. I loved hearing my instrument blend with all those beautiful sounds. I got caught in the story — the purpose — of the works. The music allowed me to tell a story; the story allowed me to sing the music. I wasn't just up there singing beautiful syllables; it was more "I'm tell­ing you a story and I want your attention."
There was so much I had to catch up with academi­cally and stylistically. I would stay up all night practic­ing pronunciations. I worked my butt off, but none of it felt like work. Now I'm more capable of certain things, which frees me up to think about other things. By the time you've gone through this maturation process, you're a new person, a new artist. In every rehearsal, every performance, you add a layer. The more life expe­riences you have, the more people you meet, the more you can access those emotions, that psychological vo­cabulary, and the more you can put into a performance.
Music is inside of me, and it has to come back out in some shape or form. I truly feel like I've discovered what God put me on earth to do.
---
Bass Morris Robinson, who has sung principal roles with most of the U.S.' major companies, is artistic advisor to Cincinnati Opera.
This article was published in the Fall 2020 issue of Opera America Magazine.