Outstanding Works, Decade by Decade: The 2010s
Leading critics select their favorite American operas of the 2010s.
Wynne Delacoma
contributor, Musical America
Breaking the Waves (Missy Mazzoli/Royce Vavrek)
Patrick Dillon
contributor, Opera, Opera News
Elizabeth Cree (Kevin Puts/Mark Campbell)
Jenna Douglas
contributor, Schmopera
As One (Laura Kaminsky/Mark Campbell/Kimberly Reed)
Janos Gereben
contributor, San Francisco Classical Voice
Moby-Dick (Jake Heggie/Gene Scheer)
Mark Gresham
contributor, ArtsATL
Silent Night (Kevin Puts/Mark Campbell)
Kyle MacMillan
contributor, Chicago Sun-Times
Moby-Dick
Sarah Bryan Miller
critic, St. Louis Post-Dispatch
Champion
(Terence Blanchard/Michael Cristofer)
Noel Morris
Producer, WFMT Radio Network
Moby-Dick
Frank Oteri
co-editor, NewMusicBox
As One
Fred Plotkin
contributor, WQXR.com
Fellow Travelers (Gregory Spears/Greg Pierce)
John Rockwell
contributor, Opera, Financial Times
Dog Days (David T. Little/Royce Vavrek)
Richard Sasanow
opera editor, Broadway World
Silent Night
Steve Smith
editor, National Sawdust Log
Dog Days
Brin Solomon
contributor, National Sawdust Log
p r i s m
(Ellen Reid/Roxie Perkins)
Heidi Waleson
critic, The Wall Street Journal
Breaking the Waves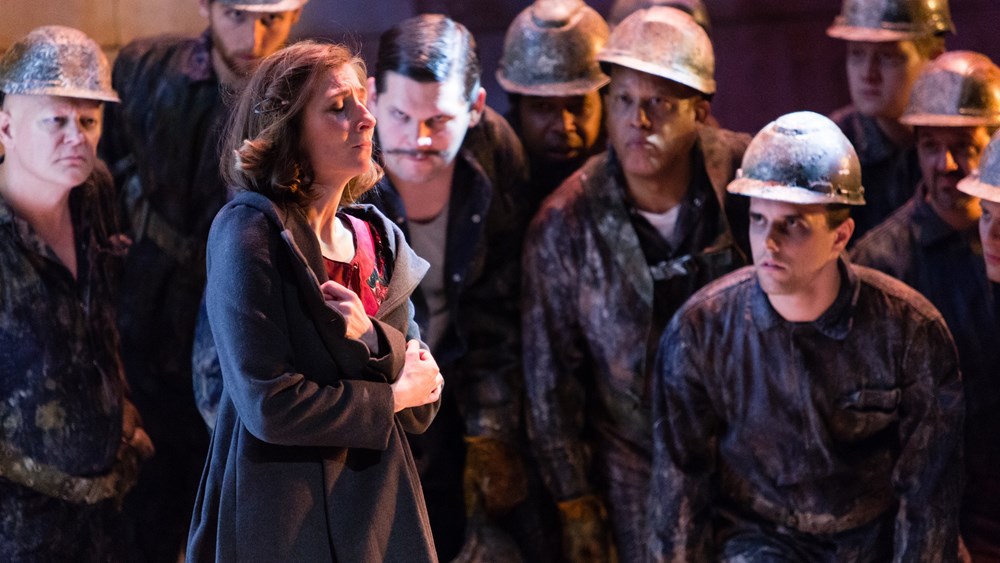 Breaking the Waves
In Breaking the Waves, composer Missy Mazzoli and librettist Royce Vavrek brilliantly translate Lars van Trier's film, with its subtext of violent misogyny, into a shattering tale of female heroism. Bess defies her repressive church and community to marry an outsider; when he is mortally injured, she offers her own body in exchange for his life, becoming a vividly modern Christ-like figure. Vavrek's spare, eloquent libretto opens space for Mazzoli's trenchant arias and kaleidoscopic orchestration, complete with melodica and electric guitar, fused into an unsettled harmonic tapestry that depicts Bess' turbulent inner world and the bleak landscape around her. The male chorus performs double duty as the reproving church elders and the Voice of God, which is heard only by Bess. Breaking the Waves defies operatic stereotype in its heroine, and its immediate, thoroughly original voice declares a thrilling new era in opera composition. — Heidi Waleson
This article was published in the Fall 2020 issue of Opera America Magazine.