The 2010s: A Decade of Change
New American opera proliferated in the 2010s, bringing new questions about representation. Whose stories were being told on opera house stages, and who was telling them? With the runaway success of 2000's Dead Man Walking, contemporary opera had become more than just an expensive prestige activity. However, most of the new works being commissioned and performed were written by white men, the same demographic that had created opera's legacy repertoire. Early in the decade, OPERA America assessed its 30 years of grantmaking for new work and realized that fewer than five percent of the grants had gone to pieces by female composers.
To help redress that balance, in 2014 OPERA America established the Opera Grants for Female Composers program, funded with the support of the Virginia B. Toulmin Foundation. Discovery Grants of up to $15,000 (52 to date) are awarded directly to female composers to advance their work. Commissioning Grants of up to $50,000 (41 to date) are awarded to opera companies for commissions by female composers. So far, the program has provided $1.3 million in funding.
Along with the funds, OA has introduced the female composers to the field through its conferences, meetings, digital media, and publications. President/CEO Marc Scorca says, "We can use our bully pulpit, catalyzing the energy around this new effort to achieve gender parity." The effect has been noticeable. In 2015, not one of the 100 operas with the most performances was composed by a woman. In 2014, Laura Kaminsky became one of the first recipients of a Discovery Grant; at the time she was working on As One, which has since become one of the most frequently produced new operas in North America, with more than two dozen stagings over the past six years.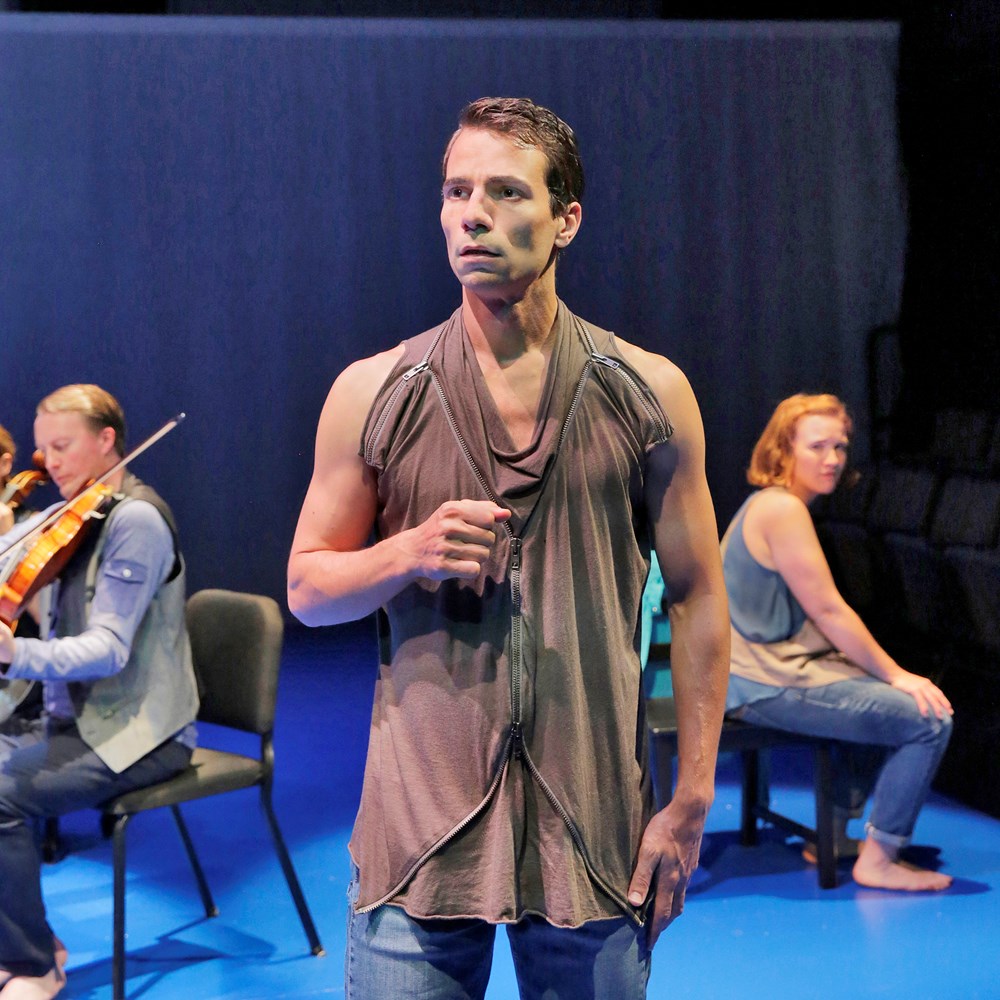 In last year's tally of North American productions of contemporary works, operas by Missy Mazzoli, Kamala Sankaram, and Ellen Reid made the top 15. Reid's p r i s m won the 2019 Pulitzer Prize for Music. Since its establishment in 2016, the Music Critics Association of North America's annual Best New Opera Award has gone to three operas by female composers: p r i s m, Mazzoli's Breaking the Waves, and Jeanine Tesori's Blue. All three received Commissioning Grants from OPERA America. And when OA awarded its Repertory Development grants in 2019, 16 of the 32 applications for workshops of new operas were for pieces by women. Of the eight that were funded, four were by women, although there was no directive to ensure gender parity in the process. While OA doesn't claim full credit for the shift, Scorca says, "When you put an oar in the water, you adjust the direction of the boat." Or, as Laura Lee Everett, OA's chief programs officer, puts it, "Money moves the needle."
The success of the Female Composers initiative prompted OPERA America to address the urgent need for broader representation of non-white creators and viewpoints on the opera stage. Change has started: 2019 saw the premieres of four important new operas with Black creators, telling stories of the Black experience: Blue, by Jeanine Tesori and Tazewell Thompson; The Central Park Five, by Anthony Davis and Richard Wesley; Fire Shut Up in My Bones, by Terence Blanchard and Kasi Lemmons; and Blind Injustice, by Scott Davenport and David Cote. The Central Park Five won the Pulitzer Prize for Music.
In a project spearheaded by librettist and philanthropist Cerise Jacobs, and funded by the Charles and Cerise Jacobs Charitable Foundation, OA in 2019 launched its IDEA Opera Grants (Inclusion, Diversity, Equity, and Access), with the aim of introducing the work of BIPOC creators to the opera field. In each cycle, two grants are awarded to composer-librettist teams that identify as African, Latinx, Arab, Asian, or Native American. The first winners, chosen from a pool of 64, were composer Kui Dong and librettist Monica Datta for Hu Tong (Narrow Alley), and composer Daniel Reza Sabzghabaei and librettists Mina Salehpour and Yashar Saghai for The Veil. A new, separate program, IDEA Opera Residencies, funded by the Scherman Foundation, is intended for early-career composers and librettists of color based in New York City; it is currently being adjusted to accommodate the changed circumstances of the pandemic.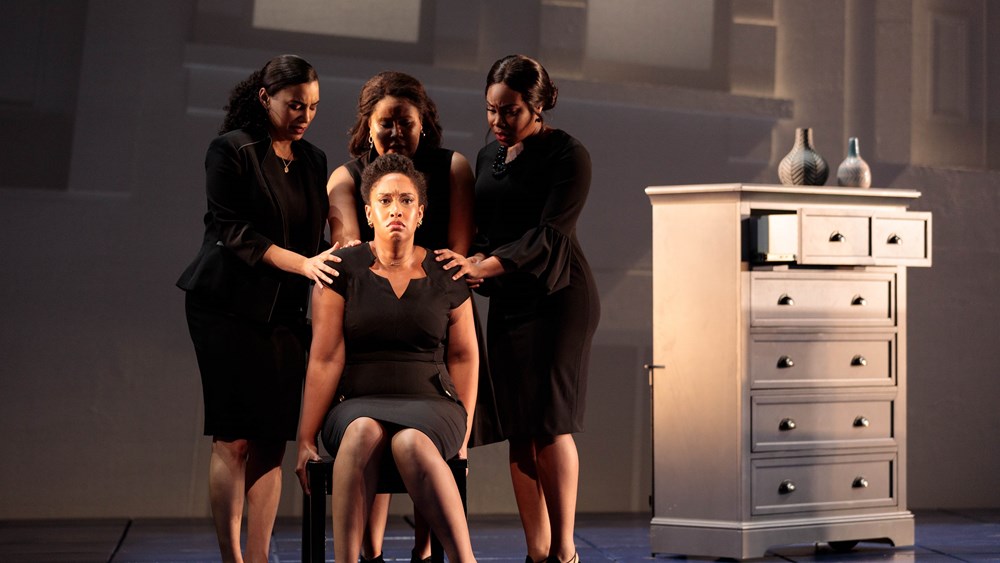 OA has worked to increase diversity within the ranks of opera's administrators, as well as its creators. In 2015, sparked by an Opera Conference panel in which 130 women from all areas of the opera business — from administrators and composers to stage directors to conductors — shared their experiences and called attention to barriers to advancement, OA established the Women's Opera Network (WON). "People who have been outsiders in the business need support, networks, and specific professional development to navigate structures that have been in place for decades," Scorca says. The Network comprises a Facebook group with 3,500 members and oversees a mentorship program that pairs women with more experienced counterparts who help them pursue specific professional goals. (Three mentorship protegées have now moved into what they characterize as their "dream jobs.")
WON activities include webinars (on such subjects as negotiating) and regional meetings. At the same time, the growing and strengthening networks that provide counseling, connections, referrals, and introductions are helping move women up the ladder. From 2015 to 2019, the percentage of women holding general director or equivalent positions in North American opera companies has increased from 36 to 46 percent (the most significant jump is in the Budget 3 category, where the number has gone from three to twelve); among OA's Professional Company Members, the three most recent general director hires have been women.
WON volunteers also built the Women in Opera Database, which covers all opera business categories other than singers, and answers the excuse, "I'd hire a woman but I don't know any." Further addressing that issue, OA is launching a grant program that will fund 50 percent of the fees for female conductor or stage director first-time hires.
Modeled on the Women's Opera Network, OA's Racial Justice Opera Network was established in 2018 to create a space for dialogue among BIPOC administrators. The network, which meets at the annual opera conference and communicates via a Facebook group, provides resources to support a more racially equitable field, works to increase the visibility of BIPOC people in opera, and cultivates relationship-building, learning, and support among its members.
These efforts will be buttressed this year by OA's new Mentorship Program for BIPOC Administrators, providing mentorship opportunities for promising administrators who identify as BIPOC and supporting them in their career paths to leadership positions.
---
For more information about OA's new programs, see "New Programs Enhance Vibrancy."
This article was published in the Fall 2020 issue of Opera America Magazine.