NextGen Leadership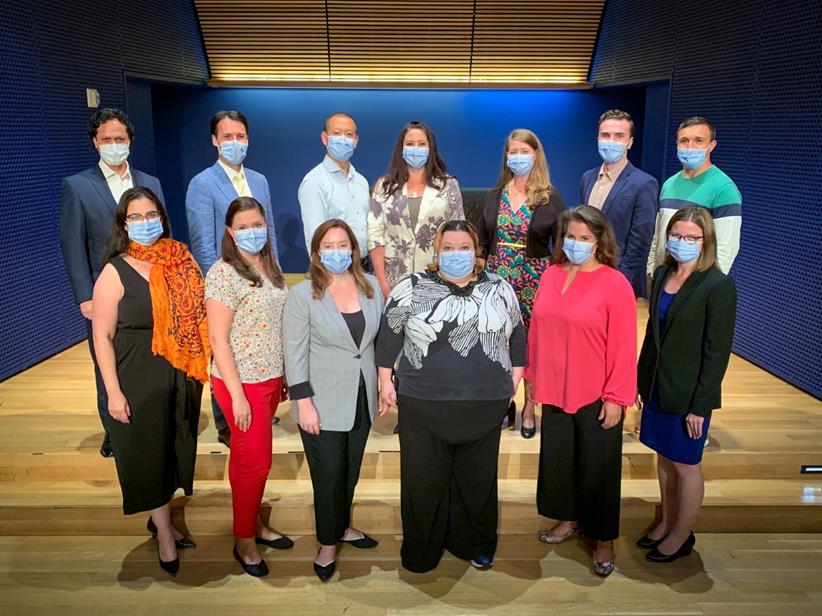 This August's eight-day launch of the 2021–2022 Leadership Intensive was OPERA America's first in-person program since the start of the pandemic. The 13 participating administrators represented a diverse range of professional specialties, including marketing, development, artistic administration, and education. Together, they explored the leadership  skills needed for career advancement, attending seminars on everything from board relations and public presentation skills, to strategic planning and achieving racial justice
The program is also designed to introduce the participants to a peer network they can continue to rely on for guidance and support. This year's class will come together for virtual meetings in the months ahead and at OA's annual conference in Minneapolis this May.
The Leadership Intensive is supported by American Express.
The Class of 2021
James Barbato, Director of Artistic Administration, Palm Beach Opera
Esther Blevins, Marketing and Communications Manager, Knoxville Opera
Eric Broker, Marketing and Communications Director, Minnesota Opera
Kelvin Chan, Founding General Director, Vital Opera, and General Director, VOXCRAFT
Matt Cook, Executive and Development Director, Pacific Opera Project
Julia Cooke, Artistic and General Director, Baltimore Concert Opera
Alonso Escalante, Artistic Director, Ópera de Bellas Artes
Kathryn Frady, Founding Executive Artistic Director, Marble City Opera
Sara Litchfield, Youth and Family Programs Manager, Seattle Opera
Jessica Phillips, Clarinetist, Metropolitan Opera Orchestra, and Co-Founder, MET Orchestra Musicians
Mitra Sadeghpour, Education Consultant
Linda Schulte, Director of Development, Opera Theatre of Saint Louis
Hannah Waldman, Director of Development, Long Beach Opera
This article was published in the Fall 2021 issue of Opera America Magazine.