The House on Apple Street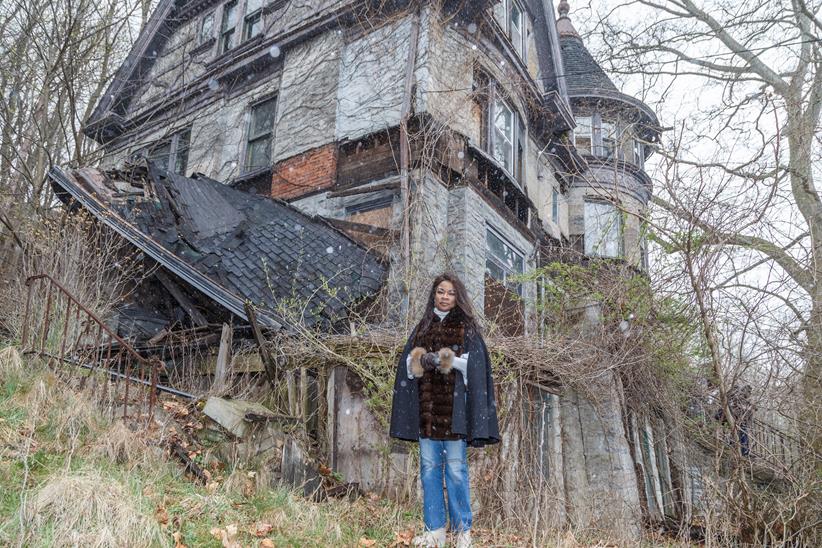 A notable, if hidden, piece of American opera's history sits in Pittsburgh's Homewood neighborhood. The three-story, 17-room Queen Anne-style house at 7101 Apple Street was the birthplace in 1941 of the National Negro Opera Company, an all-Black troupe that performed in Pittsburgh, Washington, D.C, New York, and Chicago for two decades, starting in 1941. The musician and teacher Mary Cardwell Dawson moved her music school into the house in 1940 and soon organized her students into the pioneering opera company, putting on Aida at the city's Syria Temple, with a cast that included the future Met star Robert McFerrin. The troupe lasted until Dawson's death in 1962.
Despite her extraordinary achievements, Dawson's name and legacy have until recently been shrouded in the mists of history. "When people talk about the first woman impresario in America, they may mention Sarah Caldwell or Ardis Krainik," says mezzo-soprano Denyce Graves. "But they won't say the name Mary Cardwell Dawson, because they don't know it." That situation is now changing. Graves has spearheaded the writing and staging of The Passion of Mary Cardwell Dawson, a play with music that had its premiere at The Glimmerglass Festival this summer, with the mezzo in the title role. The structure itself has an illustrious history. Prominent Black artists who came to town — like Lena Horne, Count Basie, and Sarah Vaughan —  would not necessarily be welcome at the city's downtown hotels, but would find a comfortable lodging spot there. Twenty years ago, though, the property was in ruins, and the house was ready for the wrecking ball.
Enter Jonnet Solomon, a Pittsburgh native who, along with a partner, the late Miriam White, bought the property in 2001 in the hope of restoring it to serve as a marker of local Black history. Solomon is an accountant, not a musician, although her father, Guyana-born Joe Solomon, has been instrumental in the development and manufacture of the steel drum. In the years since, Jonnet has campaigned relentlessly for the financial support necessary for its renovation. This year, the project received a boost from Richard King Mellon Foundation, in the form of a $500,000 grant, but quite a bit more is still needed.
The project has received significant local media attention. Unfortunately, the coverage has proved a mixed blessing, as curiosity seekers have come to the property and taken souvenirs — doorknobs, a piece of wainscoting — and caused the front porch to collapse. The situation has made it imperative to install fencing — yet another added expense.
"Unfortunately, there's no scale for our preservation project," Solomon says. "With preservation you think, 'Oh my gosh, I'm so close now,' and then you learn that you need more money and more resources than you ever thought. So we're farther along  than yesterday, but we're not there yet." Solomon has entered into a partnership with Pittsburgh Opera, which provided the fiscal partnership for the R.K. Mellon grant. (Solomon has since received her own 501(c) (3) status.) The company has offered Solomon office space in its headquarters and will also consult on programming when the space is operational. But Christopher Hahn, Pittsburgh Opera's general director, stresses that the guiding forces of the project will remain Solomon and the Homewood community. "A lot of time and care has to be spent in the community, asking the right questions and listening to what is needed," he said.
Graves is helping raise funds; she will also be involved in programming and will produce events featuring young artists who work with her eponymous foundation. But she sees the house's purpose as transcending the world of opera. "We would like this to be a place that really serves the community — because I don't think that people are necessarily so interested in opera, as it were," she says. "We would like to see it as a community center where kids can learn art and dance, where people can go to a hip-hop concert or a jazz concert or a lecture."
"Why is this structure important?" asks Solomon. "It's because it shows how the human race has pushed forward. Mary Cardwell Dawson was able to accomplish things in the 1940s that people complain are still difficult. When people say, 'This is impossible,' I say, 'Well, she did more than this with less than we have now.'"
This article was published in the Fall 2021 issue of Opera America Magazine.