My First Opera: Monét X Change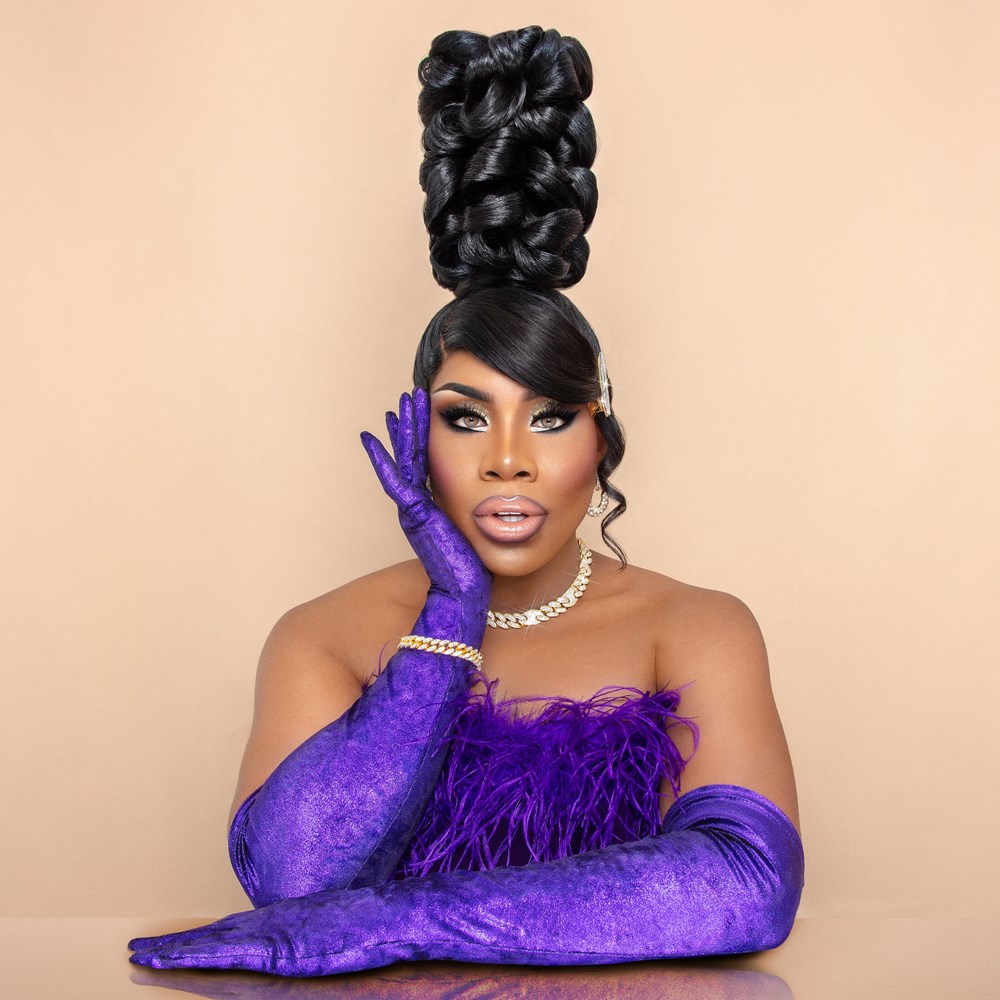 Classically trained singer and drag queen Monét X Change brought the opera and drag worlds together in a viral performance on RuPaul's Drag Race, singing a bass Bellini aria in 2022. Now, she regularly incorporates opera into her standup routine, which currently tours worldwide.
---
When I was on RuPaul, I was originally going to sing an R&B number but decided at the last minute to sing this beautiful Bellini aria, "Vi ravviso, o luoghi ameni" from La sonnambula. I guess seeing this drag queen in a nude-colored gown singing a bass aria really shocked people! But that aria was very well received — after RuPaul, Minnesota Opera reached out and invited me to perform in their Daughter of the Regiment. I was cast in a speaking role, the Duchess of Krakenthorp, but we inserted an aria from The Barber of Seville. People flew in from different parts of the country to see me sing this role, and it was the opera and drag communities in the audience.
I've continued to find ways to infuse opera into my drag. At my standup shows, I've been singing some parodies of classical repertoire where I change the text. People are very tickled by that — it's so fun. I just did a tour in Australia, and when this room of 3,000 people heard the overture to the piece I'd chosen, they started losing their minds. To walk into these spaces in drag and see people get so excited about opera, like we're at a rock concert, is to me one of the coolest things. They scream like Rihanna is on stage when I'm singing an aria — it feels great.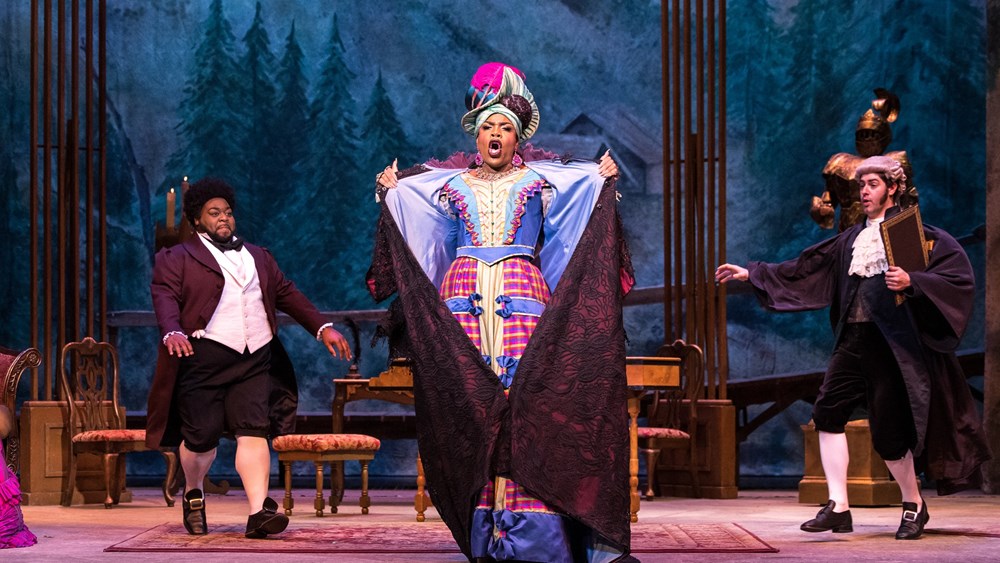 My classical background isn't something that I used to talk about a lot. I grew up in New York City, and I went to the Professional Performing Arts High School for choral performance. Like a lot of people, I had misconceptions about opera and didn't realize how exciting and engaging it could really be. But then in college, I met a lot of opera performance majors, and that's when I was introduced to more opera. I fell in love with watching videos of Diana Damrau singing the Queen of the Night and decided to major in opera performance. The very first opera I saw was a production of Così fan tutte during my sophomore year. And then, during my junior year, I auditioned and won a role in The Magic Flute, singing Sarastro, and that's why The Magic Flute has such a special place in my heart.
I think it's very important to excite younger audiences. I hope I've shown some 23-year-old Gen Z kid who likes makeup and drag that opera is a thing that they could like, too. And I would love to do more. My dream role is to sing in The Magic Flute again as a drag queen, maybe in a crazy new-age production where it's queen versus queen.
Opera and drag are so similar. They're over the top and extra, and it was really fun to play in those two worlds at the same time. I mean, opera singers probably just wear a little more blush than drag queens.  
This article was published in the Fall 2023 issue of Opera America Magazine.