Opera's Architects: Librettists' (over)due credit
At the heart of creating an opera libretto lies an apparent absurdity: Words can get in the way. "As precious as your words are to you, they don't all need to be in your libretto," says librettist and performer Diana Solomon-Glover. But this only seems illogical because of a misunderstanding of what librettists actually do. Unlike in a straight play or film script, where words reign supreme, the role of the operatic libretto is two-part in nature — it must serve the story and the music. The words must "invite music into the picture," says composer Kevin Puts, who collaborated with librettist Mark Campbell on the Pulitzer Prize-winning Silent Night. "If the text might as well be a play, I see no reason to make music of it," Puts adds.
It's well-known that composers must obtain a vast amount of technical expertise to write music and that scoring can be incredibly time-intensive. Librettists, like composers, however, must be experts in the same rules of singing: Use vowels for melismatic writing, go easy on the leaps, stay in a tessitura, and the like. Creating different speech patterns for different characters is as intricate as writing a clarinet line in the orchestral score. Rhythm, rhyming, and recitative need utter precision. This part of the process requires skill and artistry no less complex than those of a poet or composer — it is its own distinct art form.
Still, the skill needed to craft an operatic text is less obvious, and the actual writing can be comparatively quicker than scoring the music, which is perhaps part of the reason that librettists tend to receive less credit than composers and musicians from the public, the music industry, awards organizations, critics, and, yes, even opera companies. Websites, ads, and media for the standard repertoire often forgo any mention of a librettist. Lorenzo Da Ponte? Perhaps. Arrigo Boito? Unlikely. Jules Barbier and Michel Carré? No chance. Currently, many in the field — including members of the national Dramatists Guild's Opera Committee and leaders at OPERA America — are working to ensure that these artists receive the credit they deserve and to standardize billing practices.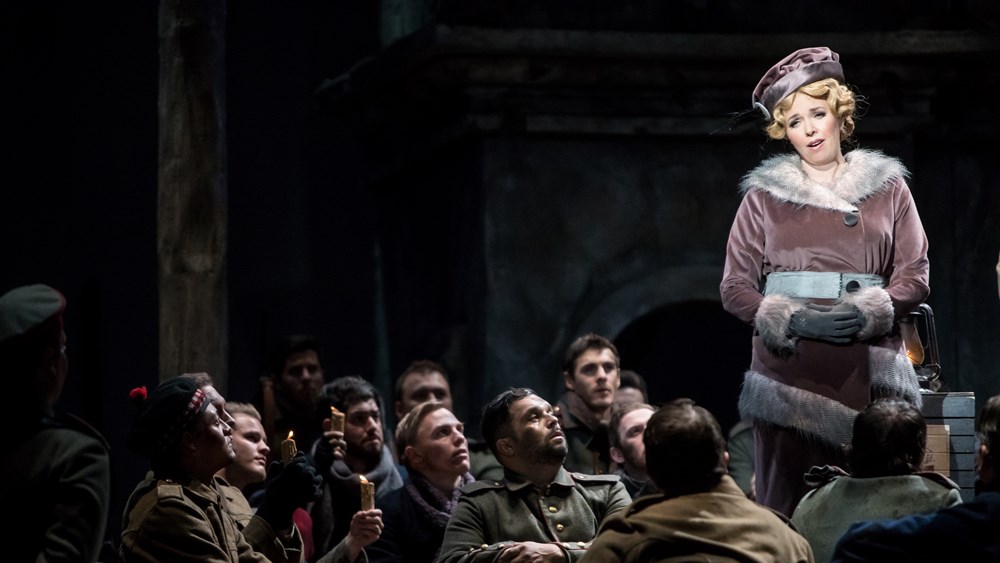 Operatic scaffolding
The libretto-writing process usually begins with a commission, sometimes given to the composer but other times to a composer-librettist pair or solely the librettist. Mark Campbell, author of texts to operas including The (R)evolution of Steve Jobs and The Shining, recalls meeting with composer Kevin Puts on a "blind date" to explore a possible collaboration. "We talked about everything but opera," Campbell says. "At the end, he asked if I would work with him." (The pair have since created three operas together.) "Yeah, you need to like each other, enjoy spending time together, and respect and appreciate each other's work," adds composer Jake Heggie. "You are essentially building a house and decorating it together. If you've ever had a bad roommate, you know how disastrous this can be."
Like with building a house, the creative team's first and most daunting task is architectural rather than lyrical: "The librettist creates the scaffolding," says librettist Gene Scheer. "You cannot build a gorgeous building without it." He says that he spends more time structuring his operas than actually writing the words themselves. Typically, the composer and librettist huddle to talk about basic themes and outline the plot, with the libretto usually drafted before the music, as when composer Chandler Carter laid out a complete structure for his collaboration with Diana Solomon-Glover on This Little Light of Mine. In this biographical account of civil and voting rights activist Fannie Lou Hamer, Solomon-Glover balanced Carter's setting of Hamer's actual speeches and singing with poetic approximation and imagined conversations.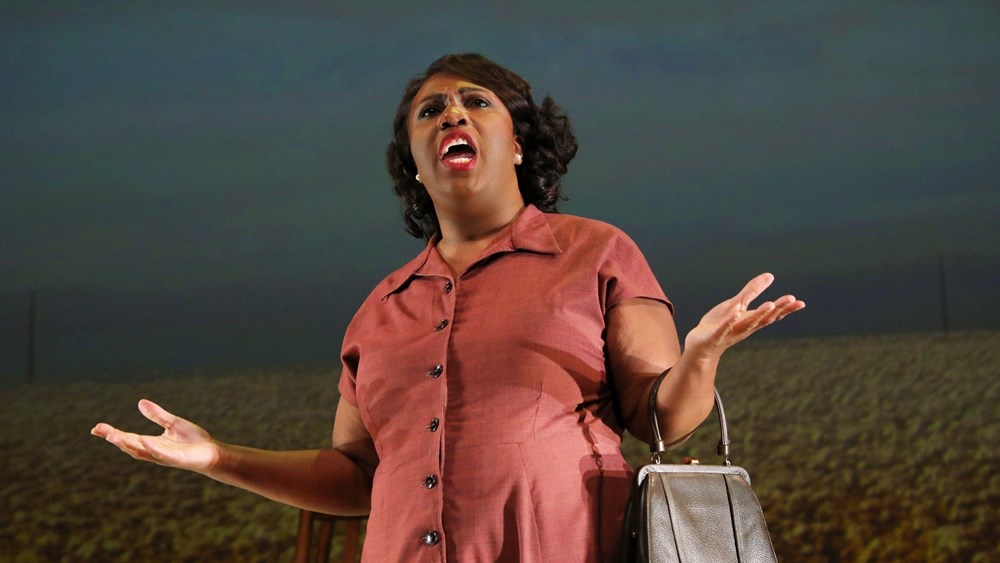 Perhaps the most difficult aspect of this first draft is anticipating how the composer will set the words. "You really need to get to know the composer's language — before accepting a job and as you write the text," says Solomon-Glover. Writing dialogue in an opera demands a large leap of faith, as the librettist must trust that the not-yet-composed music will convey the text's intended meaning, inviting a level of subtlety and nuance beyond playwrighting. "You must craft something inherently incomplete," says Puts. And in key moments, composers often choose to forgo text completely, whether to capture an idea solely through the orchestra or because the action on stage is doing the job.
When the composer begins scoring the opera, then, is when the collaborative process begins in earnest. Back and forth, give and take, push and pull. All apply to the process that leads to revisions and, usually, cuts. From there, the pair tweaks the score through workshops, usually with the stage director, dramaturg, choreographer, singers, and others. The score really isn't complete until it goes through this involved process, and, as composer Jake Heggie says, "the libretto won't be completely done until the score is done." (Heggie and Scheer have a new opera, Intelligence, premiering at Houston Grand Opera in October. The opera dramatizes the role of two women in the Confederate South, one of whom was formerly enslaved, who operate a pro-Union spy ring during the height of the Civil War.)
(Over)due credit
Through all of this rings one word repeatedly: revision. "Both collaborators will need to adjust, change, and rewrite to the finish line," says Heggie. In the performing arts, "both" quickly becomes "many," as the dramaturg, stage director, choreographer, set and lighting designers, singers, and sometimes even administrators may want to have their say. Still, throughout any revisions, "everything must serve the story — the story, the story, the story," Heggie insists. "If that is not front and center, you have lost your way." In practical terms, that means avoiding the mundane and keeping phrases as short as possible. "Your language needs to be brief because it is hard for a composer to phrase a long sentence, and the audience has trouble remembering it in real time," says Campbell.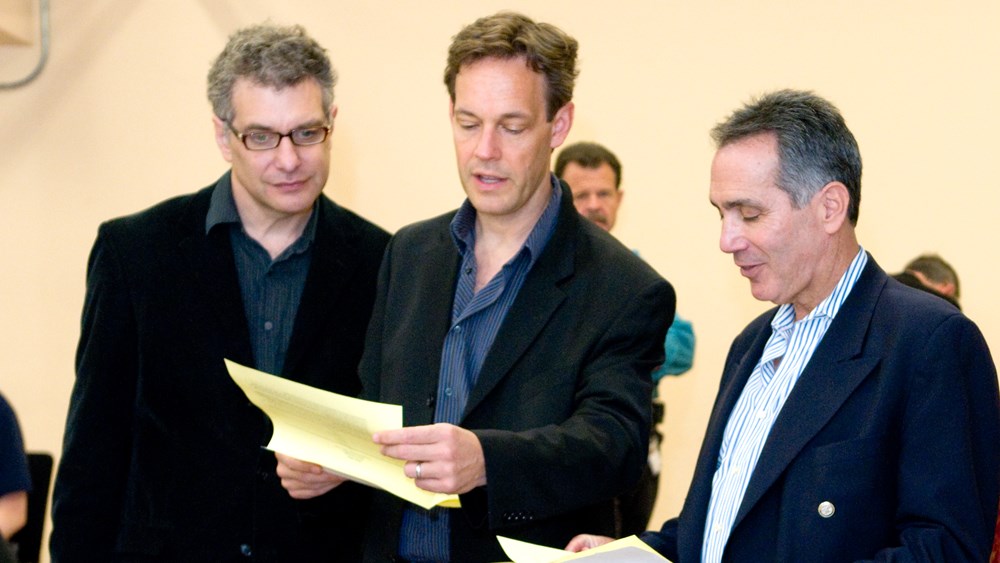 Nowadays, he continues, librettists for contemporary operas usually get billing, but it's not often equal. They certainly get less attention. While champions exist — Campbell is a prominent voice and has funded an award for librettists — what burgeoning writers in the field really need is business advice. Composers, songwriters, singers, and musicians receive training in school and have industry resources for how to negotiate a contract and the like. Less so for librettists, though there are programs like American Lyric Theater's Composer Librettist Development Program (CLDP) that exist to help artists take the plunge.
Campbell says that librettists should insist on fair wages and on a fair percentage of royalties for their work. "You should stand up for what you deserve," he says. And, he adds, don't shy away from discussing business considerations with the composer, even if others will handle the negotiations and fine print. Librettists likely will find the composer to be a strong advocate.
 After all, creating the grandest of art forms is a collaboration.
This article was published in the Fall 2023 issue of Opera America Magazine.