My First Opera: Nicole Paiement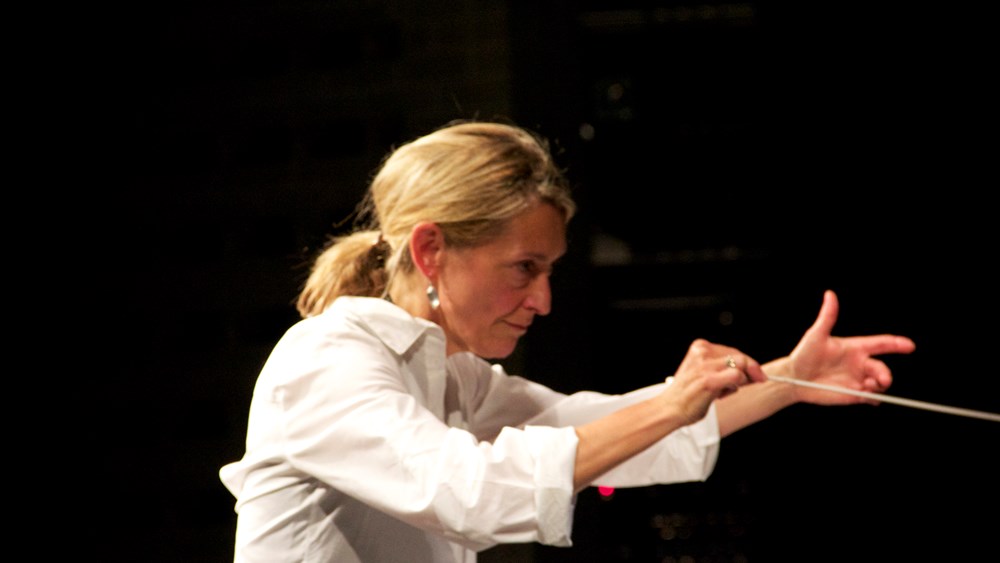 I never went to the opera as a young girl. I played piano and bassoon and I went to the symphony and theater with my mother. But then when I was 20, I was studying at McGill University and they asked me to be an assistant conductor on a production of Handel's Julius Caesar.
The experience left me awed by opera. It felt so encompassing, as opposed to playing in an orchestra or practicing my piano alone for hours. I was very attracted to the idea that this was such an interdisciplinary art form. I was also very moved by Handel's music, and how it conveyed the story. As an orchestral musician, I had played tone poems, but there was such a difference in having sung text. I thought, "This is certainly the ultimate art form."
I've always had the highest respect for singers. When I was 14, I went to the Orford Arts Centre in Quebec, a summer institute for young musicians, to study piano and bassoon. I also enrolled in a Baroque chorus they had — I always enjoyed singing as a young girl — to do a Bach cantata with Emma Kirkby, who was one of the soloists. I greatly admired her commitment to be a complete artist, as well as her generous spirit.
The colony had all these small cabins in the forest where you could practice. Since I was a very diligent young person, I would get up early in the morning to go into a cabin and make sure I got in my many hours of practice. Kirkby came into my little hut one day to talk to me about practicing — about what it is to learn and understand music. She had observed me practicing industriously in the early mornings and thought that perhaps I should play less and think more about the music. Her wise advice had a great impact on me. Now when I study a score, I not only deeply analyze it, but I sit at my table and look at the score — think about what is on the page. I like to go beyond the written score and use it as a blueprint for my own interpretation.
As a conductor, I quickly found myself drawn to interdisciplinary repertoire — especially works that involved the human voice. When I started my first professional group, Ensemble Parallèle, I didn't yet have the goal of producing strictly opera, but I wanted to explore how music works in parallel with other art forms. I quickly realized that the magic of storytelling was unique and that opera would be at the forefront of my conducting career.
The example of conductor Ernest Ansermet has always been a great inspiration to me. He was a strong advocate and supporter of so many of the important composers of his time, and he has inspired me to get involved with new music and try to enlarge our canon. One of the things that made me fall in love with the operatic form was that it could make contemporary music more accessible. We live in such a visual era, and the multidisciplinary aspect of opera, along with the power of its storytelling, opens great possibilities. It's so much easier to get people to listen to new and perhaps more difficult music when it's story-based. Think of the beginning of Joby Talbot's Everest, which I premiered at The Dallas Opera in 2015. The opera begins with the "musical crackling" of the mountain. The sound world is very innovative. Having the set of the mountain in front of you, being able see what was happening, made you appreciate the music even more and made "contemporary music" appeal to a large and varied audience — an important goal for me.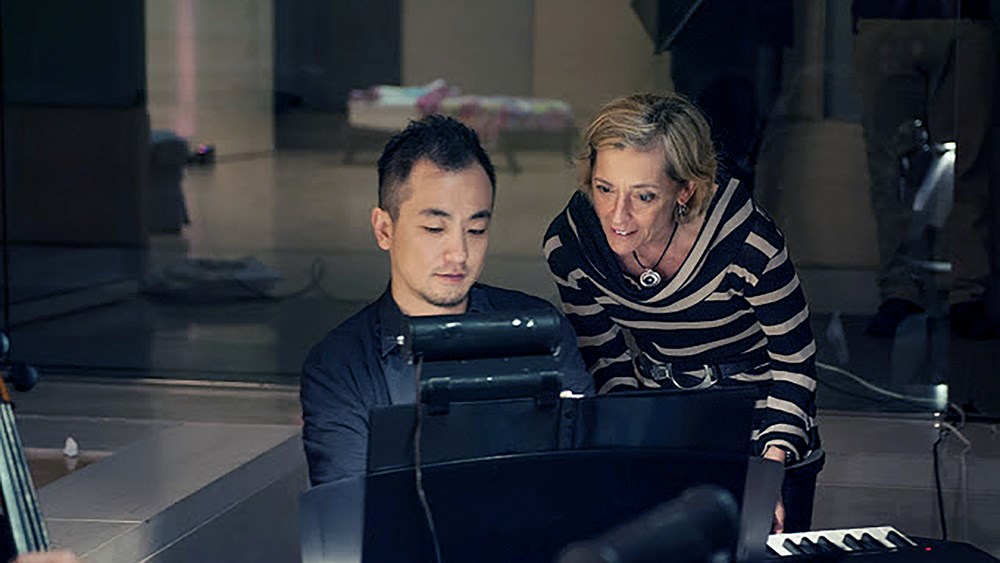 I love to study scores. When I was younger, I considered being an architect, and this is where my love of architecture comes through: When you look at a score, from whatever period, you can see how it's constructed to make a great opera. But once I start rehearsals, the score becomes just a point of departure — not the end of the process, but the beginning. When you're conducting an opera, being a team player is so important — knowing when it's time for you to lead, and knowing when it's someone else's turn. It brings this collaborative art form to an even greater level, and I so enjoy the process.
Conducting is certainly a demanding discipline. But I believe life takes you where you should go. I feel fortunate that it has taken me to this place and always humbled by the talent and creativity that surrounds me during a production.
Nicole Paiement is the founder and artistic director of Opera Parallèle, the San Francisco company dedicated to contemporary opera. She is principal guest conductor at The Dallas Opera, as well as an active guest conductor.
This article was published in the Spring 2017 issue of Opera America Magazine.