Plugged-In Projects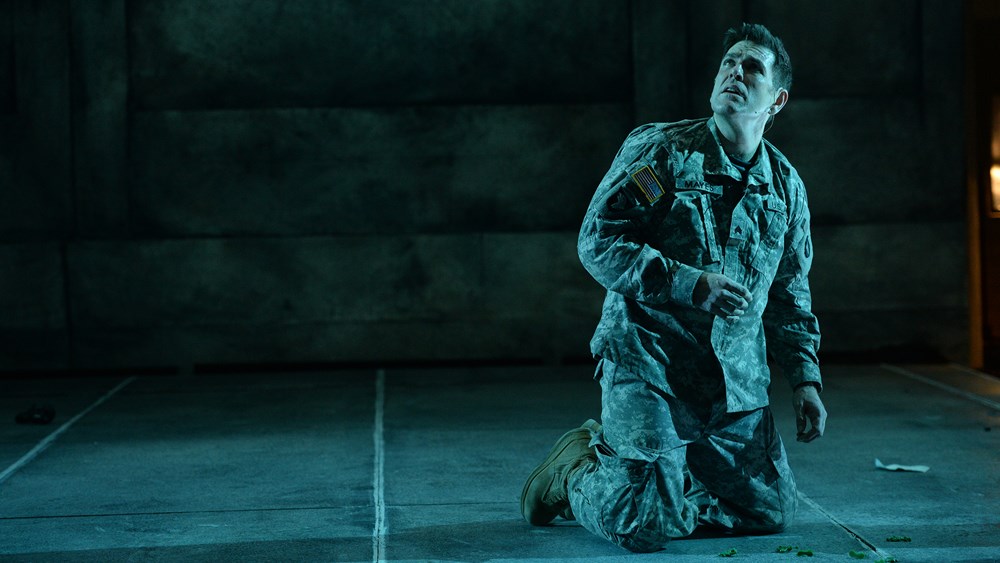 "People are amazed at how opera can deal with subjects that have a direct impact on our lives," says Michael Egel, general and artistic director of Des Moines Metro Opera. By staging its recent production of Soldier Songs at a local military installation, the company directly engaged veterans of conflict: the group whose lives are so vividly chronicled in David T. Little's opera. Like DMMO, companies everywhere are finding new energy — and real community impact — when they address the hot-button social issues of our day.
Florida Grand Opera, which has put a priority on community-engagement projects aimed at making the art form accessible and inclusive, has gone one step further with its most recent initiative. The Cadenza Project makes opera a rehabilitative haven for some of South Florida's most marginalized citizens: young girls who have been rescued from human trafficking. Partnering with three local organizations that assist human trafficking victims — Kristi House, Citrus Health Network and Our Kids of Miami-Dade — FGO developed the program to provide the girls with a sense of normalcy and to bolster their self-esteem. The company looked to one of its existing programs, Opera Teens, as a model, giving the Cadenza Project participants many of the same experiences: discussions about the characters and stories of FGO's mainstage productions, behind-the-scenes meetings with production staff and artists, and attendance at dress rehearsals. 
Working with victims of human trafficking required the buy-in and participation of everyone on FGO's staff, from the top down. "We all had to work with the court system and go through extensive training," says Rebekah Diaz-Fandrei, a soprano and the company's director of education and community engagement. "But Susan [Danis, president and CEO] wanted the entire staff to be a part of this." This full-staff endeavor has proved a key element in making the Cadenza Project a success: The girls recognize — and feel welcomed by — everyone they see in the hallways or backstage at an FGO production. One girl even expressed that she wanted to go to college to become a stage manager, and she now interns as an assistant stage manager, working on productions of Carmen and Eugene Onegin.
Diaz-Fandrei's personal commitment to social engagement stems from her Bronx childhood as a member of what she calls "an impoverished family." Education programs at the Met provided her with an early entrée into opera; when she later decided to pursue a singing career, she realized that opera allowed her to present her artistry, not her origins, to the world. "It wasn't about 'I look down at you because of X, Y and Z,'" she says. "Instead it was 'You sing really fantastic.' Opera doesn't care about where you come from; it just cares about where you are now."
Like FGO, Opéra de Montréal is working to address a marginalized group within its community: the homeless. In collaboration with Le Sac à Dos, an organization that provides housing and other services to the homeless, Opéra de Montréal has developed Street Opera for people who live or formerly lived on the streets. The program launched this fall, with 15 participants attending a series of workshops and dress rehearsals as an introduction to the art form.
"I told them, 'Leave your problems outside on the street and just come in with an open mind and let's talk about opera,'" says Pierre Vachon, Opéra de Montréal's director of communications, education and outreach. While some initially were wary, all have remained committed to the project. "Their lives are unpredictable," says Vachon. "The surprise was that all came back, and we talked about opera and its emotions — and the beauty it could bring back into their lives."
The Street Opera group is now at work on a new opera, written by composer Eric Champagne and librettist José Acquelin, that will premiere in May. The work draws on the stories of the participants, who will also appear onstage and work behind the scenes. Although they will be guided by the company's professionals, some bring backgrounds in stagecraft: One participant formerly was a lighting technician for the Canadian Broadcasting Corporation.
The ultimate goal of the project is to foster a sense of self-worth and confidence. "They are faced with so many problems and so many bad visions of themselves," Vachon says. "The pride that they have in working on something for not just one hour, but week after week — and seeing the  realization  of the project — brings back a sense of strength in themselves."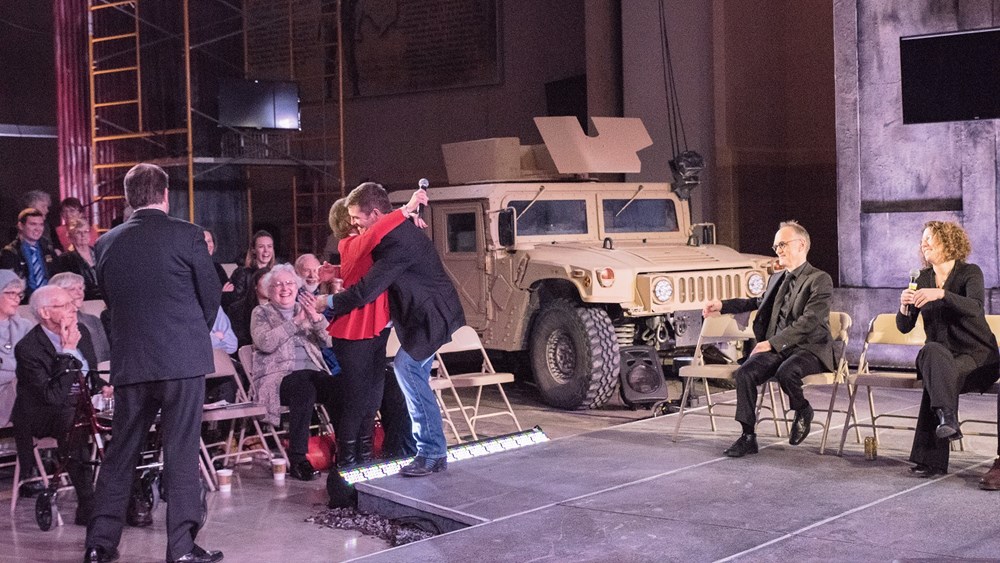 When Des Moines Metro Opera mounted Soldier Songs in January at Camp Dodge Joint Maneuver Training Center, it became the first company to produce the work at a military facility. Staged in the company's drill hall — the last point of contact for deployed soldiers — the project received support from Camp Dodge personnel and the Iowa National Guard. Veterans of combat served as consultants to the production, attending rehearsals and providing feedback to the production team, as well as to its lead, baritone Michael Mayes. "It's a hard-hitting piece whether it's in a theater or rehearsal hall," says Michael Egel. "But seeing people dressed in uniform every day made the weight on the entire production team even more profound."

Talk-back sessions after each performance amplified the work's resonance. Organized in collaboration with the VA Central Iowa Health Care System, the panels featured active- duty and retired military personnel, joining Soldier Songs' creative team. The sessions showed that Soldier Songs not only brought audiences face-to-face with veterans' issues; it stimulated an appetite for seeing further contemporary issues represented onstage.  In fact, when DMMO surveyed audiences after the show about future repertory plans, it discovered that the most popular item, by far, was contemporary American opera.
This article was published in the Spring 2017 issue of Opera America Magazine.