The Mediascape in Flux
As traditional media outlets change — or disappear — opera companies are scrambling to find new approaches.
Timothy Mangan has all the qualities that define a top-tier classical music critic in the 21st century. He's informed, insightful and direct, and he's a deft communicator who can write about a complicated art form in ways that are both exciting and accessible.
He's also unemployed. Mangan was laid off in June from Southern California's Orange County Register, where he spent 18 years reviewing operas, orchestras and string quartets. And he isn't being replaced. His departure leaves a considerable information gap for readers of the country's 15th-largest newspaper. "When things aren't written about in a newspaper, frankly, a lot of people don't even know they are happening," says Mangan.
Major publications across the country — nearly all facing declining circulation and profits — have shed their music critics, creating a vacuum of mass media coverage for opera companies of all sizes. For decades, major newspapers employed staff writers with considerable knowledge of classical music. Opera companies knew them and trusted them, and even if things got awkward over the occasional pan, they counted on them as a bridge to the community. "A traditional newspaper outlet is just invaluable," says Suzanne Calvin, who handles media for The Dallas Opera. "A good advance feature can still blow the lid off the box office."
Now there are fewer previews of events that help to sell tickets, and fewer reviews that enable a company to build its reputation or get a sense of how well it is doing artistically. "About 20 years ago, I was able to count 65 full-time classical music critics in North America," says veteran critic Scott Cantrell. "I can come up with about 11 now. That tells the story right there."
The decline has been slow and steady, but it reached a critical point in the past two years. Cantrell, for example, accepted a buyout in July 2015 from the Dallas Morning News, a publication with a daily print circulation that tops 400,000. He's now a part-time freelancer for the paper. The Baltimore Sun's Tim Smith, who once covered classical music full-time, has morphed into the paper's "fine arts critic," with theater and visual arts now part of his portfolio.
The shifts have made it harder than ever for opera companies to coax coverage out of newspapers. "These things still happen through personal connections, and there are less and less people for us to talk to," says Camille Spaccavento, Opera Colorado's director of marketing.
Due to changes in demographics and audience consumption patterns, even mainstream newspaper coverage may not, in all instances, provide its expected boost. "We always thought that if the Los Angeles Times ever came to review us, that would be it: We were gonna rock 'n' roll and sell tickets like crazy," says Josh Shaw, artistic director of the LA-based Pacific Opera Project. "But then they finally came and we found out that wasn't true." Quite possibly, the newspaper's readership may have been too old, its consumer habits set too firmly in place, to flock to Shaw's youth-oriented company, which is now finding marketing success with a strategy that combines social media, word of mouth and targeted advertising in the Boulevard Sentinel, a monthly publication serving the Highland Park neighborhood where POP makes its home.
While there has been no replacement for the publicity home runs of the newspaper age, companies have turned to new venues to tell their stories and have managed to come up with solid base hits. They work closely with alternative weekly publications, and also with public radio stations in their areas — although that second option tends to reach audiences that are already familiar with their activities. Sometimes a particular project will invite coverage from outlets that don't usually have classical music in their sights. Cincinnati Opera's premiere last year of the gay-themed Fellow Travelers, for instance, garnered attention from Out magazine and a number of LGBTQ websites. For the upcoming premiere of The (R)evolution of Steve Jobs, The Santa Fe Opera is targeting tech publications like Wired.
Companies have also made adjustments in their advertising strategies, producing in-house "advertorial" pieces — usually narrative stories about a performer or an upcoming production — that look very much like the news stories that used to appear routinely in mainstream publications. They then pay to place the article with a magazine or website that reaches a targeted readership, sometimes through a package deal that includes an actual ad along with the advertorial. Dallas, for example, has placed content in the publications of the VisitDallas tourism board, while Denver has found a home for its advertorials in airline magazines. Opera companies can sometimes include their copy in special "arts inserts" that go into regional lifestyle magazines.
The rates for these are often cheaper than a direct ad buy because they provide the magazines with content they can't easily produce on their own. But the deals are made through the ad departments, not the editorial desk. No one is pretending this is real journalism or that it has as much credibility with the public as something written by a trusted critic. But, when done professionally and honestly, the pieces can serve to humanize an angelic soprano or remind folks that composers had some good ideas behind their creations.
The Dallas Opera has gained attention through a classical music column that Keith Cerny, its general director and CEO, regularly writes for the North Texas arts blog TheaterJones. Cerny takes on topics that affect his company (a recent column was headlined "Fundraising and Innovation") but places them in a national context. The essays are legitimately journalistic in their approach, but they also serve to boost the brand.
Social media, needless to say, now looms large in companies' marketing plans. It's hard to find an opera organization that hasn't worked hard to attract Facebook and Twitter followers and then blasted them regularly with everything from season announcements to late cast changes: items that used to get covered by newspapers. But unlike a newspaper story, a social-media posting is unlikely to cause a spike in sales. "The purpose of social media is not to sell tickets or subscriptions," says Calvin. "It's to establish, foster and deepen an individual's relationship with the company."
The realm of social media is part of the motivation behind Minnesota Opera's "influencers" strategy. The company identifies people in the community with strong, swaying opinions and a demonstrated interest in the arts: a sketch artist who draws local performances, a young exec at a Fortune 500 firm who sits on several nonprofit boards, a fashion-event producer. They get invited to community-engagement events and to "Social Media Preview Nights": the company's final dress rehearsals, performed in front of an invited audience. Among their other virtues, the "influencers," like the freelance violinist with over 100,000 Instagram followers, often have the kind of social media presence that the company would be hard-pressed to generate on its own.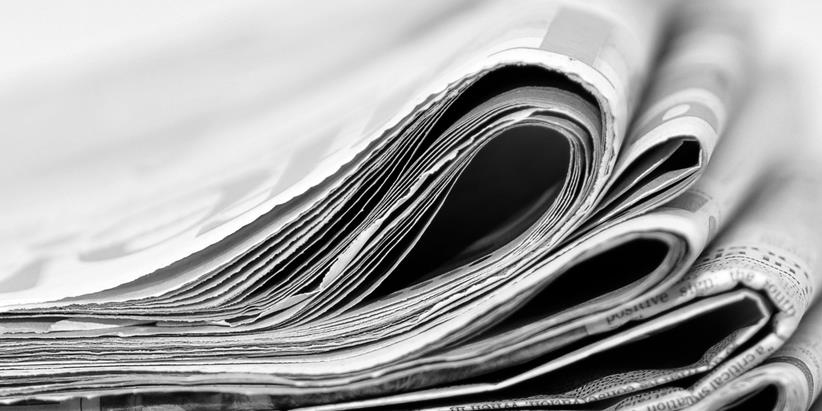 One area that has most definitely benefited from the dwindling of old-media outlets is the blogosphere. In fact, it could be argued that with the proliferation of blogs, opera is generating more coverage than ever before. The question is whether anyone's paying attention: After all, anyone with a laptop and an interest in Puccini can set up a website and hold forth about last night's Tosca. "Maybe there's no less quantity [in classical-music criticism], but there's less quality and less authority," says Scott Cantrell. "Not that newspaper critics were always as good as they should have been, but now it's anything goes."
To be sure, blogs are a mixed bag, branded for bad writing, a good bit of sniping and lazy fact-checking. Pacific Opera Project's Shaw says that when some bloggers review his performances, he knows he will "immediately have to send five corrections." But nearly everyone in the business agrees that blogs have come a long way, and some of them have become leading voices that attract considerable page views. "I think people need, at this point, to seriously examine the assumption that music critics who have a major paper's imprimatur are necessarily better or more informed critics than those who don't, and that freelancers and bloggers should automatically be suspect," says critic Allan Kozinn.
Opera companies spend a lot of time trying to determine which bloggers are legit and which are not. In the face of the swelling number of requests for press seats, companies tend to err on the generous side: They want to get as much credible attention as they can, and a good review provides material for tweets and ad quotes. But review tickets are an expense, so media departments have to proceed with caution. It's not easy sorting through online publications with names like Operagasm or Barihunks, or to know how seriously those sites want to be taken — even if they have been crucial in shaping the current personality of American opera. But some blogs have proven to be truly influential, such as the San Francisco- based Opera Tattler, written by Charlise Tiee, or the London-based Bachtrack, which fields a team of talented, if unpaid, reviewers to assess performances around the world.
The rising fortunes of the New York-based blog Parterre Box provide a clear indication of the changing media strategies of today's opera companies. Twenty years ago, when the fledgling Parterre was a "queer opera zine" hot off a computer printer, its founder and editor James Jorden was ejected from the Metropolitan Opera for trying to smuggle copies into the auditorium. In the years since its move online, the cheeky, gossipy but well-written blog has become a go-to source for the city's opera fans, and left its pariah status well behind. Now the Met, Parterre's former adversary, routinely issues press seats to the blog's reviewers.
"When I called it 'queer,' I meant anybody who's out of the mainstream," Jorden explains." Parterre isn't for the traditional, narrowly defined opera audience: an older demographic, wealthy, conservative in their taste." The Met's embrace of his blog, Jorden speculates, may represent a strategy to reach beyond that "mainstream." "Some people will read The New York Times; it's their bible," he says. "But the people who read Parterre may not be as ready to rely on conventional media — and performing arts organizations want all the audiences they can get."
This article was published in the Spring 2017 issue of Opera America Magazine.