Dance Duets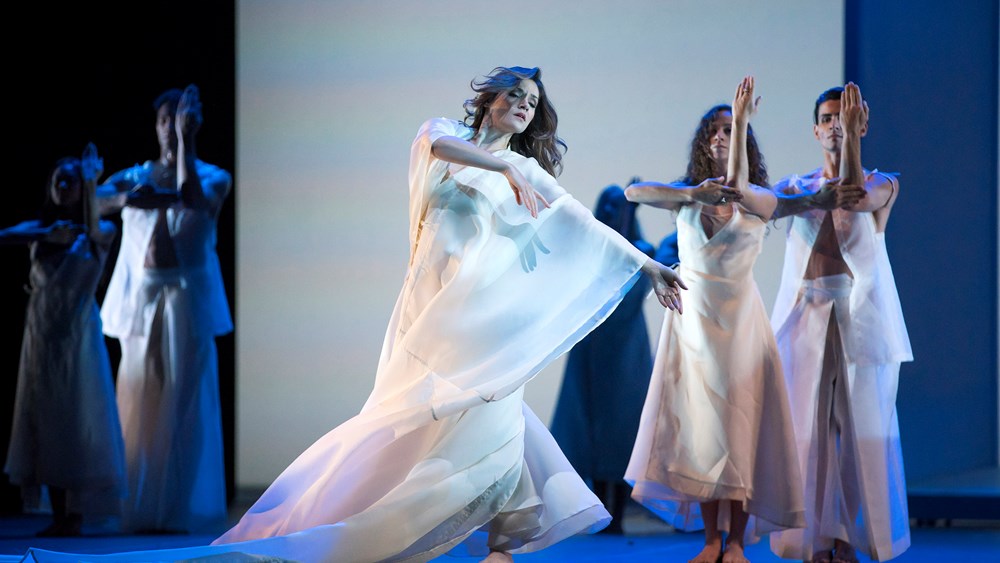 Opera and dance have always been the closest of siblings. The very form of opera has its roots in Renaissance intermedi, mixing song, scenery and dance. Wagner rewrote Tannhäuser for Paris to include the Venusberg ballet; La Gioconda would be a considerably more humdrum piece without its Dance of the Hours; choreographer Mark Morris directed a Dido and Aeneas in 1989 with singers in the pit and dancers on stage. Now, a group of innovative collaborations between opera and dance companies is bringing renewed attention to that centuries-old kinship.
In an arrangement that could set balletomanes rubbing shoulders with opera buffs, the Joffrey Ballet and Lyric Opera of Chicago announced in September that the Joffrey would be leaving its longtime venue, the Auditorium Theatre, to become the resident ballet company of the Lyric Opera House, beginning in the 2020–2021 season and continuing for the next seven years. "The fact that we will be offering seasons of both opera and ballet allows us to take our place among great opera houses in the world," says Anthony Freud, Lyric's general director.
The announcement came just a day before Lyric was set to open its new production of Orphée et Eurydice, featuring Joffrey dancers in a production by John Neumeier. The Gluck work has long been prime territory for dance treatment, staged over the years by choreographers ranging from George Balanchine to Mark Morris. In the case of the Joffrey/LOC collaboration, Orphée bore fruit not only in an acclaimed production, but in the residency plan. Although it is strictly a real-estate arrangement rather than an artistic partnership, both parties are pondering further creative collaborations. "We will be renting from them, but it will be renting with a real commitment to partnership, all with a focus on delivering more to our patrons," says the Joffrey's executive director, Greg Cameron. The organizations' marketing and community-engagement teams have already had preliminary discussions on ways to join forces.
Both Freud and Cameron describe the arrangement as a "win-win." For the Joffrey, the Lyric Opera House represents a major upgrade in terms of both front-of-house and backstage resources. "It's an artistic victory to have the resources of the Lyric stage, which is bigger and more flexible, as well as the loading dock, rehearsal studios and lighting plots," says Cameron. (At the Auditorium Theatre, the company has had to bring in its own lighting.) The Lyric Opera House's amenities also represent a step up. "Patrons have come to expect a donor lounge and dining rooms, and now we can provide that," Cameron says.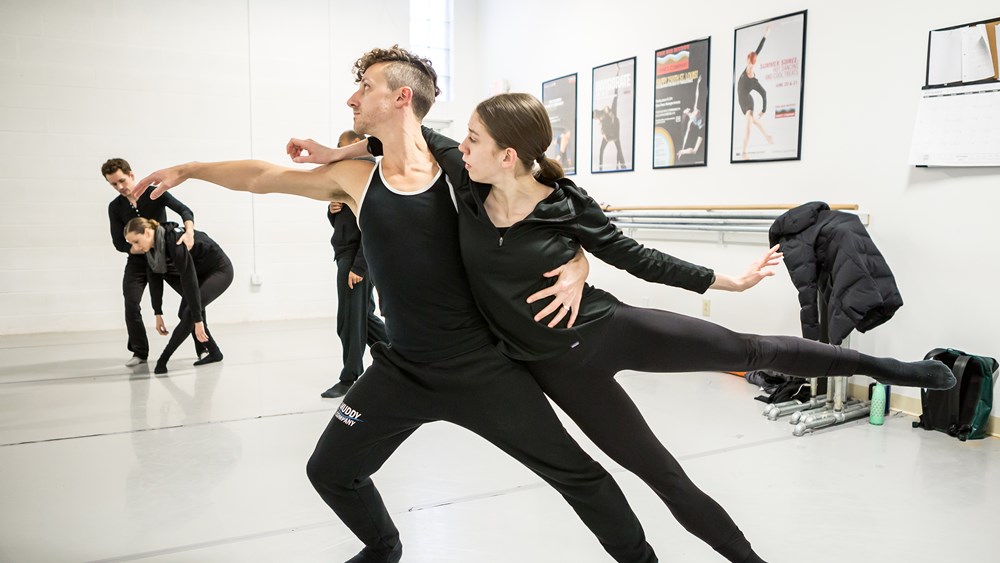 In the past, the opera house has hosted events ranging from a Smashing Pumpkins concert to the James Beard Awards. But the Joffrey partnership is more congruent with LOC's brand, bringing in audiences who may have a greater potential affinity for opera. "We'll be a cultural anchor and landmark for the city, with two great performing-arts institutions," Freud says.
The Lyric/Joffrey Orphée suggests a way forward for bringing dance into opera. The days when big opera companies had a resident corps de ballet are mostly a thing of the past: The Metropolitan Opera let go of the eight remaining members of its corps in 2013. The usual practice is to hire freelance dancers on a production-by-production basis. But in some cases, companies are bringing in established troupes to handle an opera's dance assignments.
Opera Theatre of Saint Louis' take on the Gluck masterpiece, scheduled for a May opening under the title Orfeo and Euridice, will feature the Big Muddy Dance Company, a St. Louis-based troupe. The tactic makes economic sense: Since Big Muddy is a local company, OTSL doesn't have to provide housing and transportation. But the rewards are aesthetic, as well, according to Katarzyna Skarpetowska, the production's choreographer. "Dancers in a company already have a relationship with one another — they speak the same language," she says. "Engaging an entire company makes it easier — they move in the same way and make similar choices."
When Francesca Zambello's production of Aida came to Washington National Opera this fall, its choreographer, Jessica Lang, brought in her own group, Jessica Lang Dance. "When a choreographer is working with her own troupe, the process is so much easier," says Zambello, who had also employed Lang and her company for a 2013 Stabat Mater at The Glimmerglass Festival. "There's a shorthand, a common language."
Ron Daniels, director of OTSL's Orfeo, conceives of the production as a welding of two art forms. "Every moment of the work I do tells a specific story, but that can't always be the case with dance," he says. "So I've been asking myself, 'How do I incorporate abstract dance into narrative, and how do I incorporate narrative elements into the dance?'"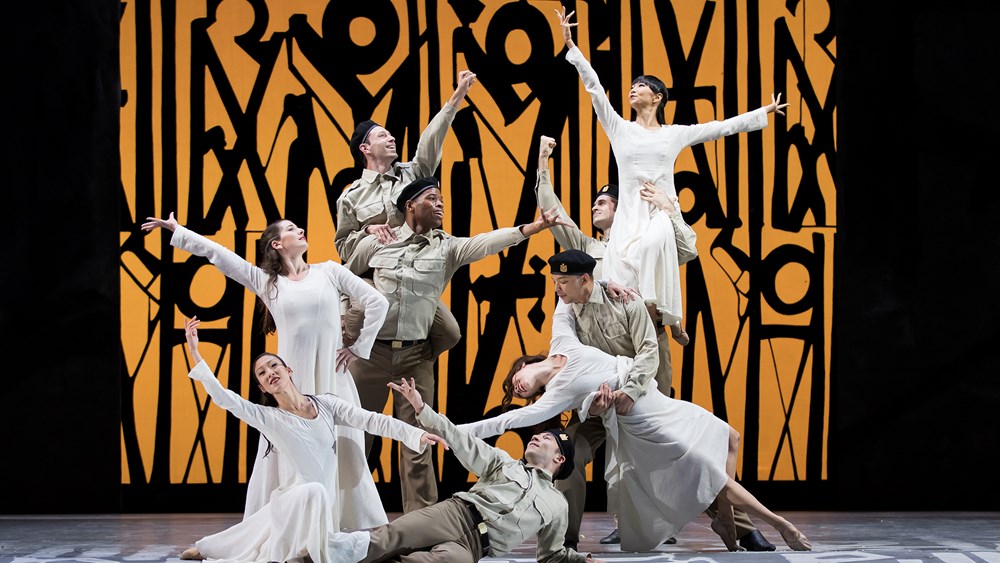 Zambello and Lang asked similar questions as they worked to integrate dances into Aida's dramatic arc. "Francesca and I listened to the whole opera, and she told me her vision for each scene — what she saw scenically, the story-telling, and how she envisioned the dance," says Lang. "We were always asking, 'What am I trying to tell to get us from one scene to the next through dance?'"
By addressing these questions, according to Timothy O'Leary, OTSL's general director, dance can yield significant artistic dividends. "Dancers are an additional budget item that you're always tempted to cut, but their presence makes a special kind of stagecraft possible," he says. "The incredible beauty of dance makes you forget the ugliness that exists in our world. It is something so purely, spectacularly beautiful."
This article was published in the Spring 2018 issue of Opera America Magazine.