My First Opera: Patricia Racette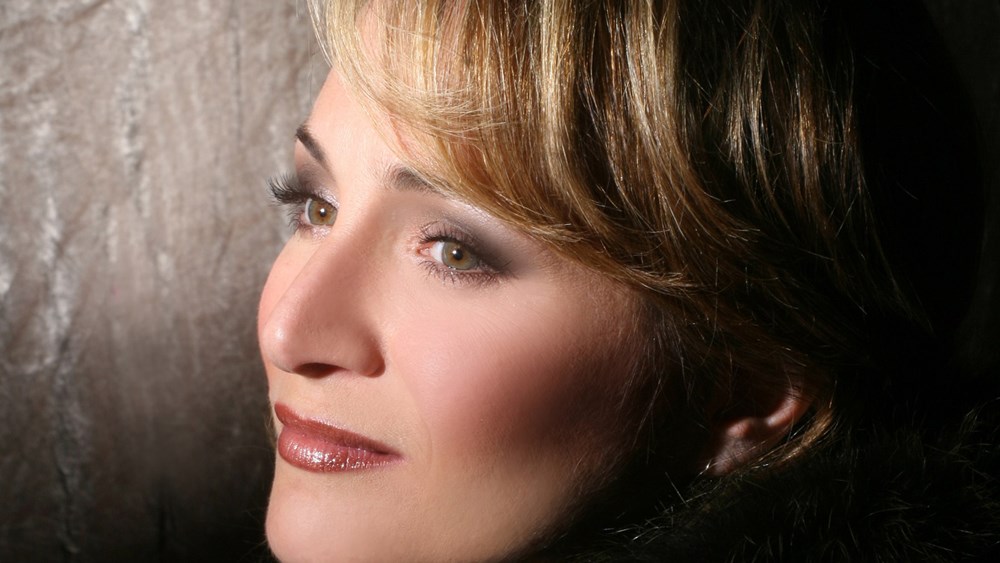 My exposure to opera came very late indeed. I went to North Texas State University to pursue jazz singing, but since they didn't have a vocal jazz degree, I ended up majoring in vocal performance. I had no idea about opera whatsoever, but I had a natural vocal inclination for it — not an affinity, but an ability. My teacher said, "I know you love jazz, but your bread and butter is going to be opera."
She finally got me hooked by assigning me "Senza mamma" from Suor Angelica. I wanted to hear the context of the piece, so I got the Renata Scotto recording. I remember sitting on my apartment floor, and feeling completely bowled over. As inexperienced as I was with the art form, I got it. I got the nuance; I got the theatricality of it. It was a lightning-bolt moment. From then on, I had a voracious desire to know more and do more. I went through various competitions and then auditioned for San Francisco's Merola Opera Program. I was so green: The auditions were in New York, and when I walked out of Penn Station, I got ripped off right away by a guy who offered me a ride for 20 bucks. But I was awarded first prize, and two weeks after graduation, I was on a plane for San Francisco.
It was all so fast and furious — a complete immersion in a profession and an art form. Suddenly I'm in masterclasses with people like Régine Crespin, Elisabeth Söderström, Giorgio Tozzi and Hans Hotter. I didn't realize how important they were! I brought "Che tua madre" from Butterfly to a Crespin master class, and she had a fit: "Who is the assassin who is letting this girl do this!" But when I sang it for her, she said "Oh, you'll be fine."
When I became an Adler Fellow, San Francisco Opera gave me all sorts of cover assignments. At the dress rehearsal for Mefistofele, Gabriela Beňačková, who was supposed to sing Margherita, came down with a stomach bug just before the performance, and she couldn't go on. They were holding the curtain, and Sarah Billinghurst, who was artistic administrator there then, came out into the audience and said, "Patricia, come backstage, they need you." Keep in mind, this was a late assignment, and I had just barely learned it. They didn't have a costume for me, so I went on in a turtleneck, with a rehearsal skirt thrown over my jeans — right in the middle of Robert Carsen's lavish production.
But it was very well received, shall we say. Betsy Crittenden and Andrea Anson, managers at CAMI, were in the audience, and the next morning they called me to meet them. So I got management, and bookings followed. San Francisco likes to bring their Adler Fellows back, and they hired me for Mimì and Micaela, so I had a little padding before I jumped into the professional world. But as a promising young lyric soprano, I found a lot of opportunity out there.
I don't think I ever sat down and thought, "This is what I want to do with my life." This whole profession, this whole craft just took me for a ride. I didn't find opera — it found me.
Now I'm coming full circle. I teach a course for young singers that I call "Integrative Artistry." It isn't focused just on the vocalism, or the musical style, or the dramatic interpretation. It's about the collision of all those elements. I say to them, "Don't just commit 'correct singing' — say something to me. Make it you!"
This folds logically into the idea of directing, which I'm doing in Saint Louis with La traviata. I've always had trouble just sticking to my job, which may have been a small problem for some colleagues in the past. But I'm fascinated by how the sausage is made. I've sung Violetta about a hundred times, but it's really exciting to be able to tell the story as a whole, rather than just a part of it. This journey to the other side of the curtain is igniting my brain and reaffirming my dedication to the art form.
Patricia Racette is making her directorial debut this spring with La traviata at Opera Theatre of Saint Louis.
This article was published in the Spring 2018 issue of Opera America Magazine.