The Festival Spirit
Opera festivals can create a special kind of experience, but they aren't a one-size-fits-all proposition.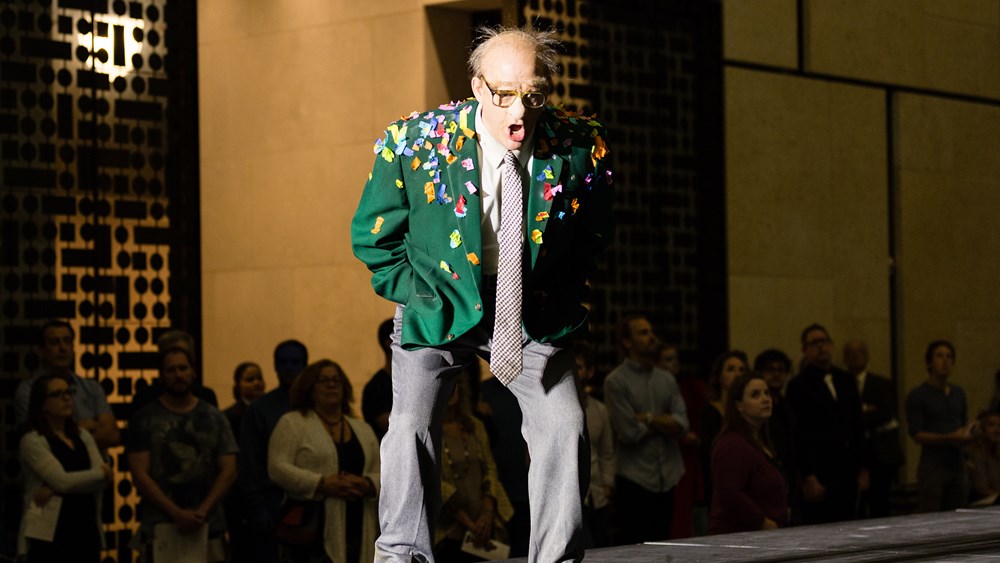 When Opera Omaha launches its inaugural One Festival in April, it will be in part a response to questions raised during strategic-planning sessions dating back to 2014. "We were thinking, 'How are we going to be more relevant?'" says Roger Weitz, the company's general director. "How can we be a force for good in the community?"
The festival features the world premiere of Missy Mazzoli and Royce Vavrek's Proving Up: a notable occasion in and of itself. But the company wanted to widen its impact — as Weitz puts it, "to become part of the national conversation." "We started thinking about attracting opera tourists and asking, 'How can we make this bigger than the Proving Up premiere?'" Weitz says. A natural answer: The One Festival, allowing visitors and locals alike to partake of offerings in multiple local venues within a limited period of time. The festival will flank Proving Up with a mainstage mounting of a rarity, Cherubini's Medea, a radical deconstruction of Handel's Ariodante and a video installation built around John Adams' orchestral piece The Dharma at Big Sur. The company expects heightened attention from out-of-town operagoers: "It's a chance to show off our city to people who like to travel for opera," says Weitz. It has meanwhile engaged DOTDOTDOTMUSIC, a New York-based public relations agency, to help generate national and international press interest. Opera Omaha has committed to mounting subsequent One Festivals in 2019 and 2020.
While most North American opera companies still operate on a stagione basis, presenting productions at discrete intervals during a fall-to-spring season, some, like Opera Omaha, have been making forays into the festival format, exploring the benefits that can accrue when their offerings are bunched together. The tactic does not necessarily entail an abandonment of the regular schedule: Both Opera Omaha and Opera Philadelphia — which created a splash this fall with its inaugural festival, O17 — are offering non-festival, standalone productions during their 2017–2018 seasons.
By funneling a lot of activity within a limited period, festivals can create a unique kind of excitement and company identity. The ticket-buying habits of the millennial generation — and the decline in season subscriptions across the board — are a significant factor in shaping the tactic. "The quality of the work we'd been offering was steadily improving, but we were finding a slow and steady erosion of our subscription base," notes Opera Philadelphia's board chairman, Peter Leone. The subscription model is especially ineffective at attracting millennials, who are much more likely to make a purchase decision days, if not hours, ahead, than they are to commit to performances months, even a year away. The festival format is, in part, an attempt to find a new model for binding younger audiences to a company's offerings — making opera an immersive experience, as binge-worthy as Breaking Bad or House of Cards.
Even though longtime subscribers may make up a decreasing share of a company's audience base, they still make up the segment that has demonstrated its loyalty most consistently, and a company ignores their expectations at its own risk. The festival/stagione hybrid is an attempt to address the divergent markets. "This is an expansion, not a transformation," says Weitz. "If we simply became a festival company, I'd get criticism: 'Hey, you took away Carmen.' But we haven't."
Opera Philadelphia offered Written on Skin in February and will follow up with Carmen in April–May. But September's O17 proved to be a defining event, generating ecstatic word of mouth, and branding Philadelphia as a destination spot for opera. "O17 is about building a brand," says David Devan, the company's general director and president.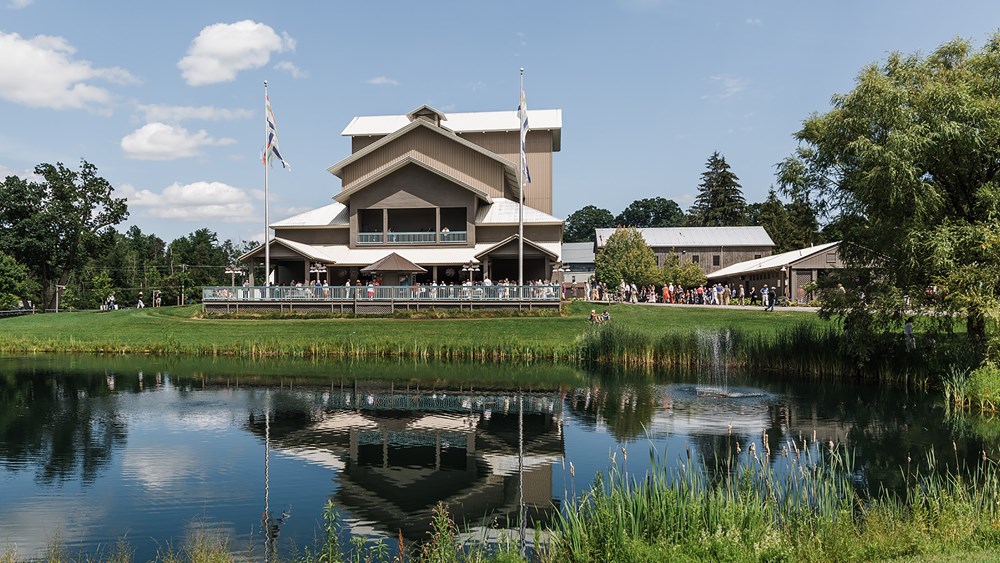 With their forays into the festival format, companies like Opera Omaha and Opera Philadelphia are joining well-established organizations like Central City Opera, The Glimmerglass Festival, The Santa Fe Opera and Opera Theatre of Saint Louis, all of which have long drawn benefits from concentrating their offerings within a circumscribed timeframe, usually in summer. Some of them, following the model of European festivals like those of Salzburg and Aix-en-Provence, benefit from destination-travel locales: bucolic upstate New York, the New Mexico desert. "It's a chance to be stimulated by your surroundings, relax and slow down, and see things that are new and unusual," says Charles MacKay, The Santa Fe Opera's general director.
In some cases, the chief tourist draw is the festival itself. Neither central Iowa nor St. Louis is a predictably compelling vacation destination, but Des Moines Metro Opera and OTSL have long histories of drawing audiences from afar. Fully 45 percent of DMMO attendees last June came from outside a 60-mile radius, representing 38 states. OTSL reported audience members from all but two states of the union, making up roughly 20 percent of its audience. "Opera Theatre of Saint Louis was conceived and founded as a festival company, with repertory that's worth traveling for, and singers who are on the cusp of major international careers," says Timothy O'Leary, OTSL's general director.
DMMO has built its reputation through a heavy concentration on unusual fare, from its first season in 1973 (Albert Herring, The Medium, La rondine) to this year's roster, which includes Flight and The Tender Land: programming that offers opera tourists the promise of adventure. "That strategy has enabled us, over 46 years, to run a company in a locale where there aren't opera lovers on every block," says Michael Egel, DMMO's general and artistic director. "The picture would have been different if we were stagione."
The repertoire at The Santa Fe Opera is aimed at several markets at once. Connoisseurs' fare like Adams' Doctor Atomic draws out-of-town aficionados, while the local audience appreciates a generous proportion of standard repertory in the mix. A third category, which MacKay calls "the accidental operagoer" — i.e., tourists who might be tempted to try an opera — is more likely to appreciate Madama Butterfly than more obscure works.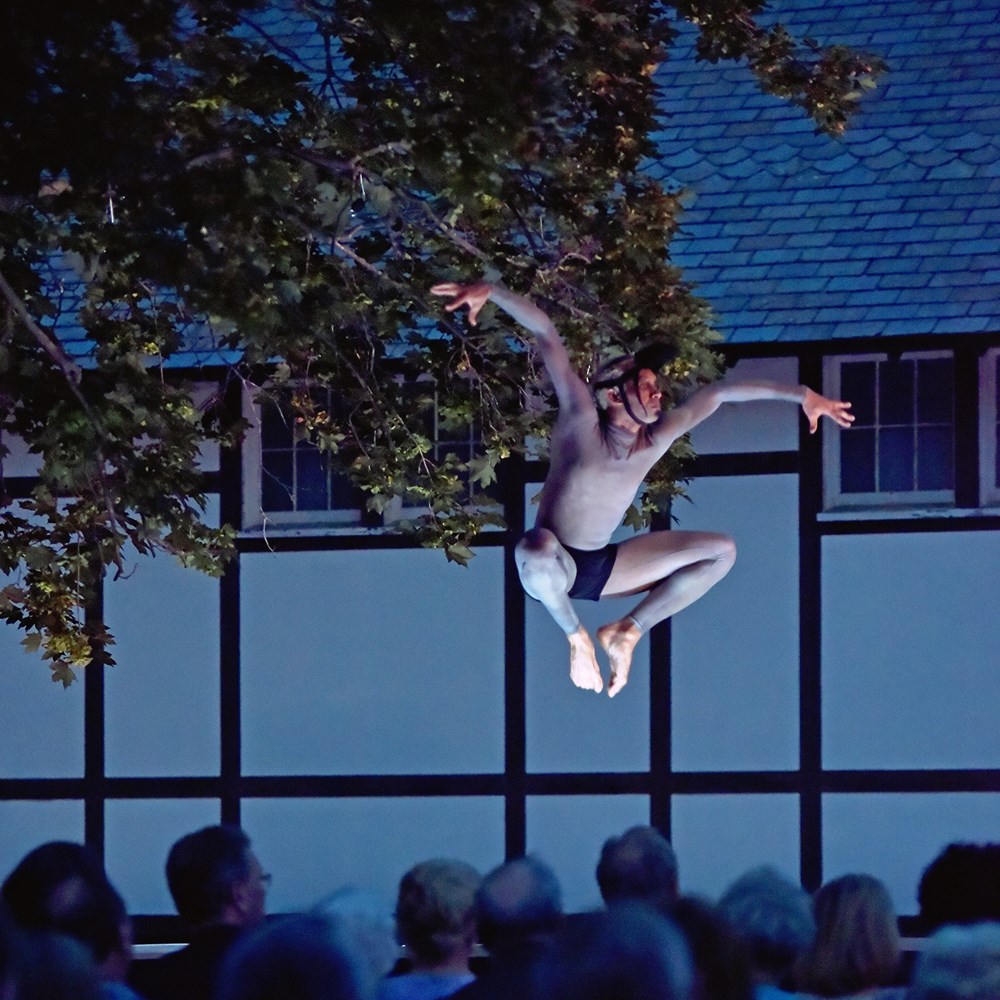 Even though Opera Saratoga, three hours north of New York City, is nestled in a historic resort town, it has found similar success with epicurean fare, especially since 2014, when Lawrence Edelson took over the company as artistic and general director. "I had been a guest director there for H.M.S. Pinafore," he says, "but I told the board, 'People are not going to come up from New York for Pinafore. They will come up if you give them an exciting reason to travel." Unusual repertoire like Jeremy Howard Beck and Stephanie Fleischmann's The Long Walk (a world premiere), Philip Glass' The Witches of Venice and Marc Blitzstein's 1937 The Cradle Will Rock have helped the company achieve 62 percent growth in ticket sales over the past three years; meanwhile, individual contributions have ballooned to two and half times their former rate.
A stagione company by its very nature can establish a nearly year-round presence, but festivals have to take pains to maintain a stable place on a community's cultural map. "Unless we really work at it, we won't be in the public's consciousness for most of the year — which is, of course, not good," says O'Leary. In the months of "downtime" before its May–June festival, OTSL stages a wide range of community events, like its Opera Tastings at local restaurants, pairing food and drink with singing; a community tour led by mezzo Jennifer Johnson Cano, the St. Louis native who will star this summer in Orfeo and Euridice; and a series of conversations with Huang Ruo and David Henry Hwang, the composer and librettist of the upcoming An American Soldier.
For artists, meanwhile, a festival can prove to be as much a destination attraction as it is for audiences. Glimmerglass hires principals on a "favored nation" basis: All artists work for the same, none-too-lavish fee. Nonetheless, its seasons regularly include stars like Jamie Barton, Christine Goerke and Eric Owens, drawn by the promise of working on compelling projects in idyllic surroundings. "Summer induces a different mentality," says Francesca Zambello, the festival's general and artistic director. "It helped to say to Christine Goerke, 'Your kids can be here all summer and go to camp while they're here.'"
The One Festival has been explicitly engineered to meet the needs of artists as well as audiences. James Darrah, its artistic director, has visited Opera Omaha for a series of innovative productions in recent years and found the city a welcoming environment for artistic exploration. "Omaha is a thriving artistic community in the middle of the country — a place where artists want to come and work," he says. "With the festival, we're taking that idea and making it come to life. The programming hasn't just come from me arbitrarily deciding what pieces we wanted to do. Instead, I've gone to the artists and said, 'What is something you want to make?'"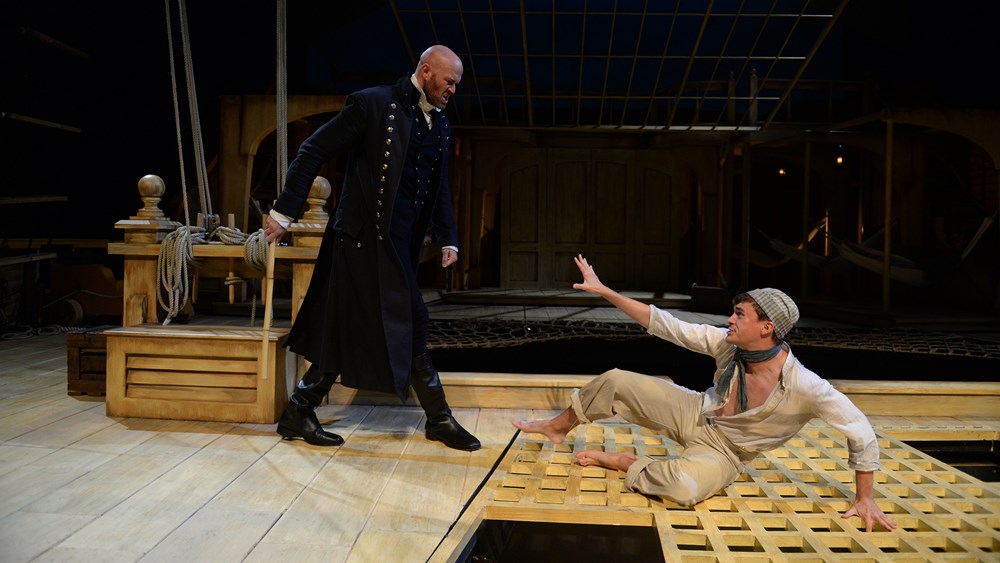 Perhaps the most prominent stagione-to-festival transformation of recent decades has been that of Fort Worth Opera, which switched to a festival format in 2007. The move was in part a response to a real estate crunch: The company shares Bass Performance Hall with Fort Worth Symphony Orchestra, Texas Ballet Theater and touring Broadway shows, and often found itself stuck with the least valuable time slots, like Thanksgiving weekend and the first week in January. The shift to a two-week performance period not only raised FWO's profile, but it allowed the company to mount contemporary operas like Jorge Martín's Before Night Falls and David T. Little and Royce Vavrek's JFK, both in their world premieres. Buttressed by more conventional offerings, the works posed less of a financial risk than if they had been presented on a standalone basis.
But the festival format was never a cost-saver, and it boosted neither the box office nor the bottom line. The new works may have attracted national attention and donor dollars, but they were expensive undertakings, and the 2016 premiere of JFK alone ended up costing the company a budget-busting $1.3 million. In 2017, faced with a rising tide of red ink, the board parted ways with General Director Darren K. Woods.
Now under the direction of Tuomas Hiltunen, FWO is carefully considering its options as it moves forward. It will maintain its festival format next season and in 2020, which will feature the world premiere of Gabriela Lena Frank and Nilo Cruz's The Last Dream of Frida and Diego. But its dates beyond that are still unclear: The company has to wait to see which dates Bass Performance Hall offers, and it also must coordinate with the Symphony, which serves as its pit band.
"We are looking at what the best decision for the company might be," says Hiltunen. "What dates are available? What can we afford? How will this affect our operagoers?"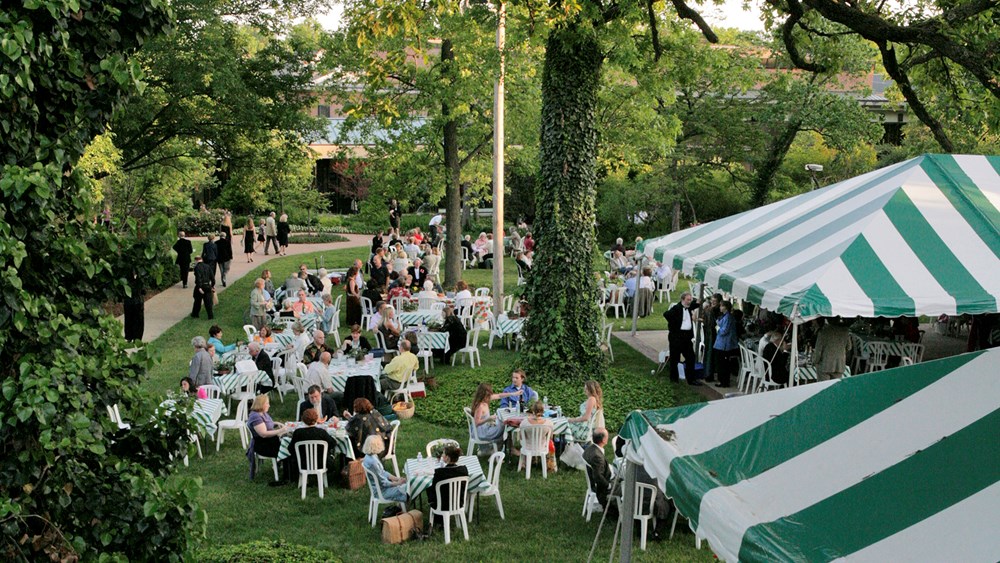 Vancouver Opera moved from stagione to a two-and-a-half-week festival format in 2017, hoping that the move would reduce costs and draw in new audiences. But this initial foray failed to achieve sales projections. "We had superb productions that got fantastic reviews," says Kim Gaynor, the company's general director. "Yet we couldn't fill the house."
A marked drop-off in subscription renewals was a particularly unfortunate effect of the switch. Longtime subscribers clearly resisted the notion of losing their fall-to-spring access to the company's offerings. "It's not rocket science," says Gaynor. "The younger audience likes the intensity of a festival; the older audience prefers the season. I concluded that we had overshot the mark a bit, running roughshod over the desires and habits of our more traditional audience."
This season the company has modified its tactics, offering mixed festival and stagione fare. Its late April/early May "Russian White Nights" festival was prefaced with standalone mountings of Turandot and L'elisir d'amore. The compromise schedule has succeeded in attracting back 20 percent of the subscribers who abandoned the company last year.
"The biggest mistake is to believe that by having a festival, you have a quick fix to systemic problems," says Gaynor. "They have an important role to play, but they're like kids: They need time to grow up, find their market and find their voice."
This article was published in the Spring 2018 issue of Opera America Magazine.