Civic Practice: An OA Primer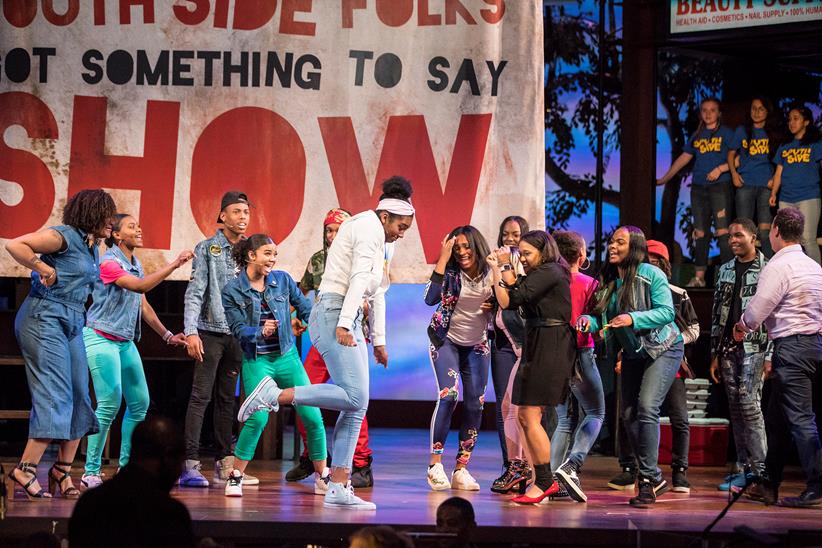 "Civic practice" is a term that recently has become part of the lexicon for arts practitioners. At OPERA America, the concept of civic practice is the focus of conferences and meetings, task forces of experts, and even a new granting program. But what exactly does it mean?
A newly launched page on OA's website helps define the term for the field of opera. The webpage hosts an extensive primer, "Introduction to Civic Practice," that begins with the following guideline: "Civic practice draws on the art form's authentic creative assets to address public priorities and community needs."
The author of "Introduction to Civic Practice," consultant Leah D. Barto, drew on meetings of OA's Civic Action Group: a two-year learning cohort, funded by the National Endowment for the Arts, that brought together opera companies with extensive experience in this area. The primer outlines key strategies for pursuing civic practice within a community — creating a sense of belonging, leading with one's artistic assets, building cultural competence, and focusing on the benefits to the organization's community partners (rather than to the organization itself).
OA will be delving into topics like these at Opera Conference 2019 this June in San Francisco, where civic practice will be one of three key conference themes and the subject of a panel discussion moderated by Jane Chu, former chair of the NEA. With continued NEA support, OA is also hosting a series of regional Civic Practice Workshops, bringing together opera company representatives to examine how they have integrated civic practice into their organizational operations, and how they have created and sustained community partnerships. In February, Austin Opera hosted the first workshop; additional workshops will be held this year in Orlando, Memphis and Omaha.
OA's Civic Practice Grants: The Inaugural Class
Earlier this year, OA gave out its first-ever Civic Practice Grants. Seven companies received a total of $180,000, supporting their efforts to develop relationships with community partners. Supported by OA's Opera Fund endowment, these grants will be awarded every two years. Learn more at operaamerica.org/Grants.
Chicago Opera Theater will expand its partnerships with refugee service organizations, enabling refugees to attend performances.
Houston Grand Opera will engage teaching artists to help refugee families communicate with each other and their new neighbors through storytelling workshops, family-friendly performances and the creation of original works of art.
Lyric Opera of Chicago and the Chicago Urban League have partnered to present EmpowerYouth!, a multidisciplinary afterschool program for African American high school students that will culminate in the performance of a fully staged, youth-centric opera.
Minnesota Opera will engage the local Hmong-American community through a conversation series, with the goal of understanding that community's needs and finding possible opportunities for support.
Opera Omaha will build upon its Holland Community Opera Fellowship, launched with support from a 2017 OA Innovation Grant. The program recruits singers from across the country to work as citizen-artists in the community.
San Francisco Opera will expand its partnership with two local organizations for the homeless, integrating their programs and services with SFO's community- connections programs.
The Santa Fe Opera will institute an annual event during its festival seasons that features the culture of the Native American tribes of New Mexico. The company will build upon relationships developed through its 45-year-old Pueblo Opera Program and the work of three local Pueblos, whose members came together to perform a sacred Corn Dance during the 2018 run of John Adams' Doctor Atomic.
This article was published in the Spring 2019 issue of Opera America Magazine.