Cross-Cultural Hybrids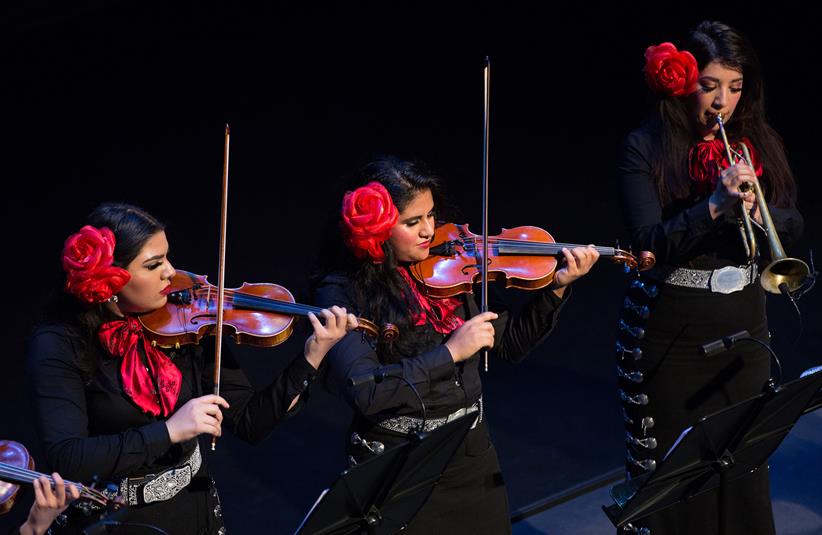 While a contemporary staging of a standard-repertory item may impose a radical shift in an opera's setting — from Rigoletto in Las Vegas to La bohème on the moon — the score itself is usually sacrosanct. Some recent productions, though, have broken this unspoken rule. They incorporate novel, often indigenous, instruments and even the translation of entire scores into new musical idioms, in the process broadening the cultural reach of European classics.
The Teatro Nacional Sucre in Quito, Ecuador, has on its payroll an orchestra of Andean instrumentalists but not a traditional ensemble. This gave the company a logistical rationale to create its new, reorchestrated version of The Magic Flute last year, in Spanish and the indigenous language Kichwa. Chía Patiño, the executive and artistic director of Teatro Sucre, devised a production that emphasized the similarities between Andean and Masonic symbolism. Both belief systems place special emphasis on nature, and the serpent in Mozart's opera is the symbol of the underworld in Andean mythology. The production drew a significant contingent from Ecuador's Indian communities, many of whom had never before attended an opera. "The people who would recognize Mozart absolutely did, and for the others, it was storytelling, which is what Mozart was trying to do," Patiño says.
The Andes Magic Flute follows in the tradition of Vancouver Opera's 2007 First Nations version. A 2014 South African Magic Flute, from the Cape Town-based Isango Ensemble, grew out of a similar impulse to create cultural connections and expand audiences. "South Africa's conservative operatic audience has never embraced our work, but the result is fantastic when we play abroad or in the townships or Market Theatre in Johannesburg, where the audience is younger and more mixed," says Mark Dornford-May, the ensemble's director and the author of Isango's Magic Flute libretto. "We try to get The Magic Flute to reflect, as close as possible, Mozart's dream and desire, but we look at it through a South African prism. Our spirits are more like Motown soul singers rather than choirboys; the flute — not a particularly South African instrument — becomes a trumpet. We can show that cultures have different perspectives on things but that ultimately humanity runs across them all." Using musical adaptations by Mandisi Dyantyis, Isango has also produced a Bohème, and its Carmen served as the basis for the critically acclaimed 2005 film U-Carmen eKhayelitsha.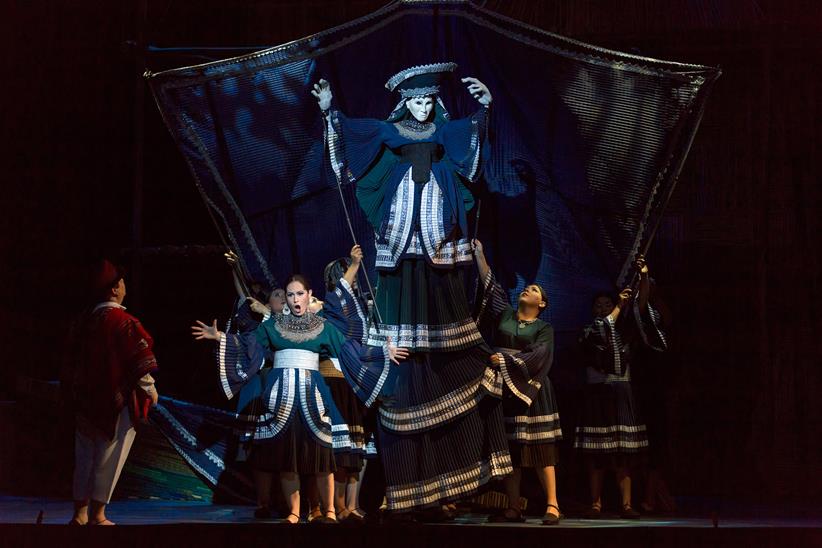 Creators of these adaptations have to navigate the precarious line between insightful innovation and kitschy cultural appropriation. Guadalajara-based visual artist Gonzalo Lebrija grappled with this dilemma when creating Mariachi Wagner for the Dallas Symphony Orchestra's SOLUNA Festival in 2018, in collaboration with composer Jesús Echevarría. The all-female ensemble Mariachi Rosas Divinas performed a 40-minute program of Wagner excerpts that Lebrija considered an ideal experiment in revealing the similarities between cultures through music. During initial rehearsals, though, the "Wagner" element dominated the music. "It felt false," says Lebrija. The creative team adjusted the arrangements so that the mariachi flavor came through. Only when it approached both traditions with equal respect could the fusion take honest shape.
These operatic hybrids suggest tactics for bringing diversity to the field, both in the productions themselves and in their audiences. "The confrontation with antiquated music, text and dramaturgy requires an extra amount of inventiveness and creativity to make it work here and now," says Amsterdam- based playwright and dramaturg Willem Bruls. "But dealing with old forms can create a different, better and more daring result."
This article was published in the Spring 2019 issue of Opera America Magazine.