Jessye Norman's Next Act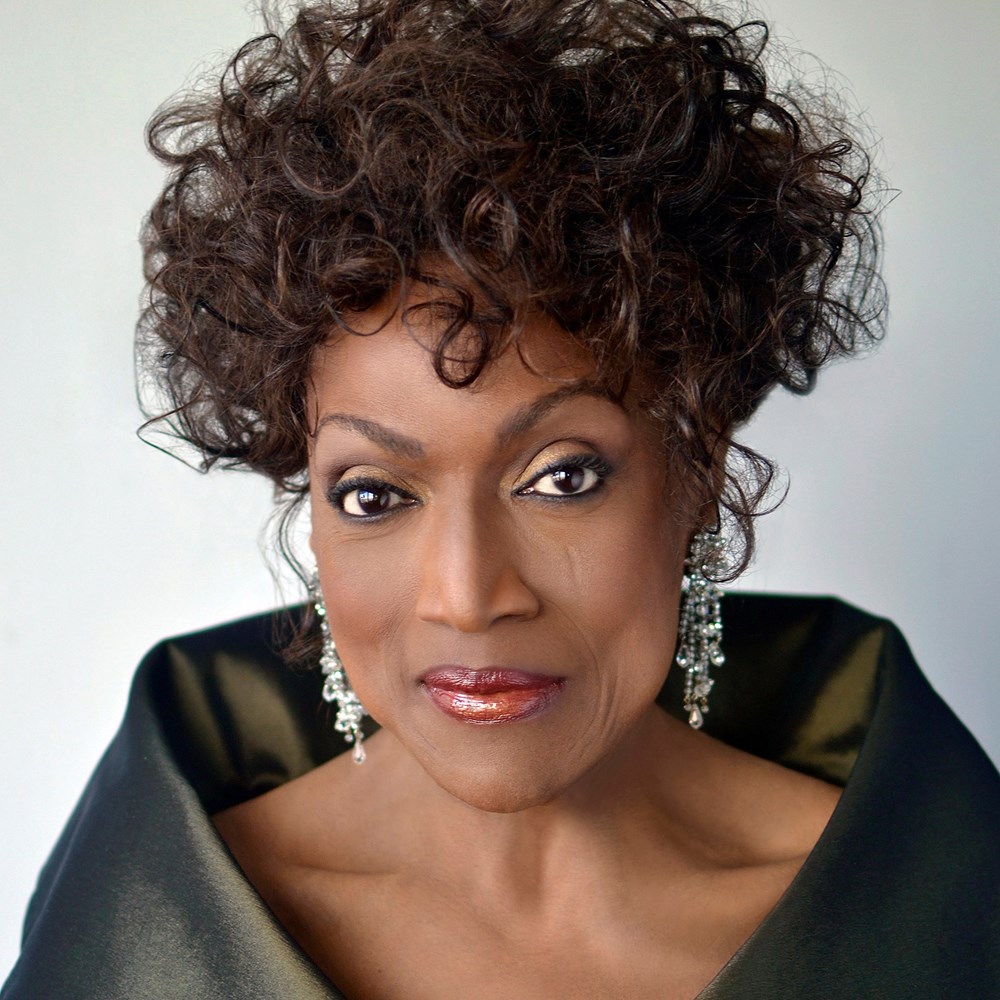 Jessye Norman has embarked on a multiyear multimedia project honoring and pioneering African American singer Sissieretta Jones (1868-1933). Marc A. Scorca, president and CEO of OPERA America, talks to Norman about Sissieretta Jones: Call Her by Her Name! and about her own path to opera stardom.
SCORCA: Ms. Norman, who brought you to your first opera?
NORMAN: I would rather talk about the first time I saw something live onstage. When I was about six years old, growing up in Augusta, Georgia, and a Brownie, we were taken to the Bell Auditorium for the Augusta Players in Cinderella. There was a real carriage and a real horse on the stage and I was completely fascinated. We were taken backstage where we could see the players in all of their makeup, with the costumes hanging in various dressing rooms. It seemed so wonderful. This first look at a staged performance stayed with me throughout my very young life. Later, I would see live theater at Paine College, where a different play was staged every year. This was a must-attend event for the entire community. My brother Silas was a part of the theater group. I did not actually see an opera until The Flying Dutchman, when I attended Indiana University's High School Solo Singers' Clinic the year of my 15th birthday. I spent my adolescence listening to Milton Cross on Saturdays describing everything that was happening on the Met Opera stage, so the genre was not new to me. But The Flying Dutchman certainly was. I thought: "Oh, my ... Goodness, this is opera ... This is hard!"
Now, let's talk about Sissieretta Jones. When did you first learn about her?
When I was a student at Howard American singer called "The Black Patti," apparently because her voice resembled that of Adelina Patti, the reigning Italian soprano of that time. But I did not pursue any further knowledge about her. Then, in 2006, Maureen D. Lee's book Sissieretta Jones: "The Greatest Singer of Her Race" was published. I became completely intrigued by her, and I felt it my duty to make her voice and life known. She was one of the first African Americans to find success in classical music. We know something about the period of Reconstruction in this country, but we do not know a lot. Most people do not know, for instance, that in this pre-Jim Crow era, African Americans were part of the legislature in South Carolina, Mississippi and other states.
That era is truly forgotten today.
Before the Plessy v. Ferguson "separate but equal" ruling, there was a relative grace period when people who were coming out of hundreds of years of slavery were allowed to structure their lives and make their gifts and talents known. I really do feel that the universe distributes talents and gifts equally. What is not available equally is the opportunity to nourish these gifts so that they can be expanded and extended.
What do you know about Sissieretta Jones' specific gifts? Did she make any records?
Press accounts described her voice as beautiful, agile, accurate and strong, and she was said to have been wonderful onstage. I live in hope that I am going to be able to find recordings. But I do not need to hear her to be amazed by her story. Here was a person born five years after the Emancipation Proclamation who learned to sing in Italian and French, and who created her own troupe of performers and traveled the world. How was it even possible to travel from Boston, Massachusetts, to Sydney, Australia? It must have taken weeks! Sissieretta Jones' determination and fortitude are evident in the sheer number of performances she and her troupe presented all over the world. It's a lesson for the ages.
She showed real entrepreneurial spirit.
She traveled with this company and made sure that everybody ate, slept, rehearsed, performed and got paid. Only a very good manager could organize something as complex as this. And all the while she was singing! I want people to know this story. I want people to know that she was on the main stage of Carnegie Hall in 1893, two years after its opening, singing "Sempre libera" from La traviata.
What brought her to that point?
When she was a youngster singing in the Pond Street Baptist Church in Providence, Rhode Island, people were so taken with her voice that they made it possible for her to attend the Boston Conservatory. Conservatory administrators and coaches invited presenters and promoters to listen to her. In her early 20s, she was already touring the West Indies, where aristocrats and government officials presented her with gold medals and all kinds of treasures. She was amazing.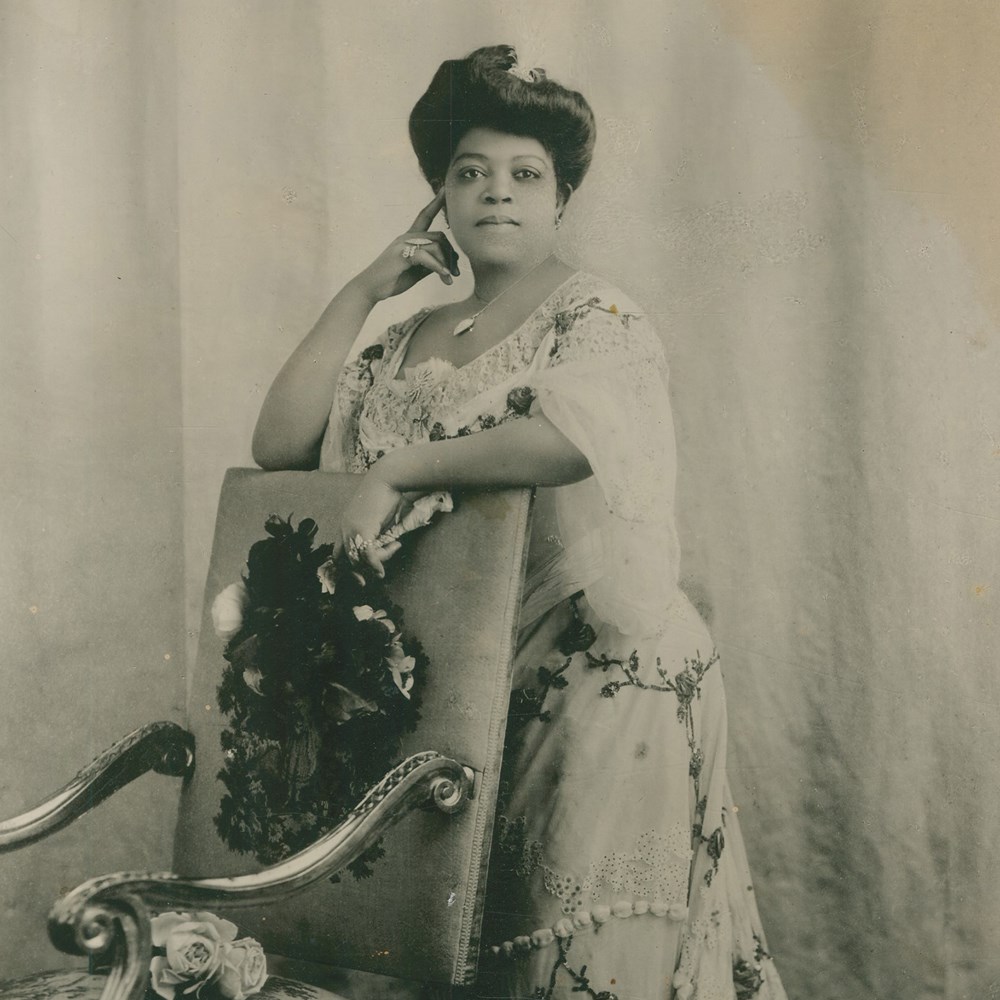 Doesn't your own career have some of the same elements?
Well, I have not actually thought about it in that way because I came along at such a different time in our history. I was fortunate in having a different kind of support. I had wonderful professors at Howard University, the Peabody Conservatory and the University of Michigan. I also received financial support from all three institutions. When I was in my early 20s, J. Ralph Corbett, an industrialist from Cincinnati, invited European impresarios to New York to listen to young American singers. So that is how I ended up on the stage of Town Hall in May of 1969 singing "Allmächt'ge Jungfrau" from Tannhäuser. As I was about to leave, Professor Egon Seefehlner, the intendant of the Deutsche Oper Berlin, asked, "Do you happen to know the rest of the opera?" I replied, "No, I do not ... but I could learn it in about two weeks." He said, "It does not need to be quite that fast." I made my professional opera debut in Berlin as Elisabeth in Tannhäuser in December. I had been engaged for the one performance, but after the second act, Professor Seefehlner came to my dressing room and offered me a three-year contract. Yes, it is a fairy tale, but this is what actually happened.
Like Sissieretta Jones, you attained this early.
Yes, but I do not want to compare my early experiences to hers. I not only had the support of my friends and family and teachers; I had these sterling examples of those who had gone before me. The doors had long since been pried open for African Americans before that night in Berlin. I knew the names Sissieretta Jones, Dorothy Maynor, Leontyne Price, Mattiwilda Dobbs (a fellow Georgian), along with those of Eubie Blake, Blind Tom and Scott Joplin and many more. Theirs was a level of determination and devotion that made my own professional life even imaginable. I do not mean to imply that things just fell into my lap — that would be disingenuous in the extreme — but I know that I was relatively lucky.
You launched Sissieretta Jones: Call Her by Her Name! at a December event at National Sawdust in Brooklyn.
It was an evening honoring my professional life, but the project, which will go on for the next two years and more, will have nothing to do with that. It will be all about Sissieretta Jones and her troupe. I want people to know, for instance, that although she sang for four sitting presidents at the White House, each time she was asked to enter through the back door. She was brilliant in her work but still treated as a fourth-class citizen. I have been a guest at the White House many times and I did not know there was a back door! Stories like this one make for deeply humbling thoughts.
What's the next phase of the project?
We are going to prepare the narrative for our multimedia production. We will also prepare a syllabus for a planned six-week study course for colleges and conservatories on the African American story of this period. It will cover the historical, cultural and social mores of the time between the birth of Madame Jones and the Jim Crow era, itself into the legislative agenda and took up residence. We will look at the development of American music and understand that something came before the blues, originating from Africans on this foreign soil. The banjo in Appalachia has its counterpart in a similar African instrument. Anything that we now call "popular music" in this country has its roots with my ancestors. We shall have an extended program in 2020 and 2021 that will narrate Madame Jones' life, and we shall call out the names of other African American artists of that period. We may not be able to study all of them in-depth for this project, but we shall make sure that people know they existed and that they had talents.
Where will the actual performances take place?
We have been invited already by several institutions curious about what has me so engaged. We are thrilled that so many wish to be a part of this. We will have different iterations of the production so that those smaller institutions, colleges and conservatories that do not have access to full orchestras or major multimedia possibilities will nonetheless be able to bring it to their communities.
If an opera company reads this and says, "I would like to have this in a future season," where should they turn?
Well, Adina Williams, Harolyn Blackwell and myself have just created our own LLC. After her tour of the West Indies, Madame Jones is quoted as having said, "I woke up famous." So the name of our company is Woke Up Famous LLC. This is a time-consuming undertaking, but wonderful. To employ a phrase kids use, we are "beyond excited" about presenting the astonishing life and legacy of Sissieretta Jones for all to see.
I would hope that your project would encourage aspiring African American singers, showing them that there are footprints to follow.
Yes, absolutely. People have a general idea about the wonderful, glorious Marian Anderson, for example, but it is important for us to know that even this majestic icon stood on somebody else's shoulders. Every day, I learn a bit more about the era and about the people who, in spite of everything, made music all the time.
This article was published in the Spring 2019 issue of Opera America Magazine.