Out of the Closet and into the Limelight
LGBTQ audiences have long been drawn to the opera. Now they can see their stories onstage.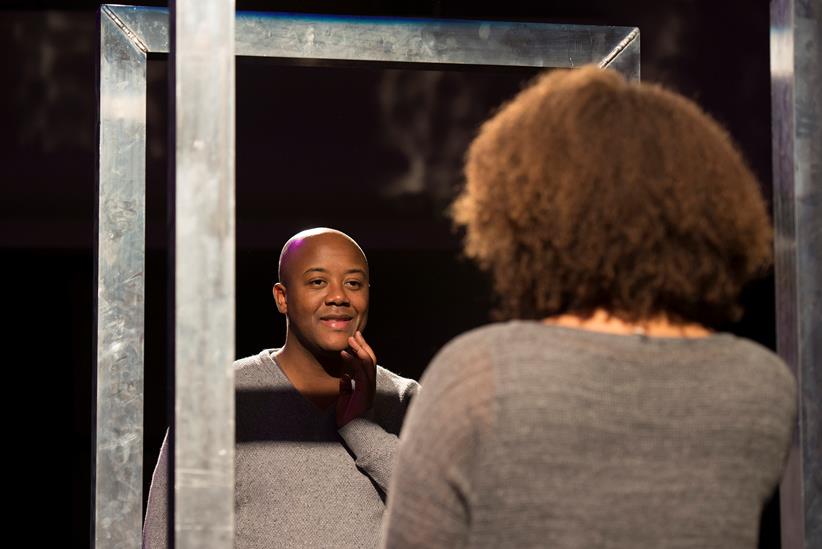 "It was at the theater and at Carnegie Hall that Paul really lived……The moment the cracked orchestra beat out the overture from Martha, or jerked at the serenade from Rigoletto, all stupid and ugly things slid from him, and his senses were deliciously, yet delicately fired," wrote Willa Cather in "Paul's Case," her short story about a sensitive young outsider who seeks refuge and belonging in opera and classical music. Though Cather never explicitly identifies Paul as a gay man, there is something decidedly queer about how he finds escape and liberation at the opera house.
"There has always been something about opera that has been connected to LGBTQ culture, whether it's a sensibility wafting through works like Norma or Rosenkavalier or the content of the story itself," says Gregory Spears, composer of Paul's Case, the 2013 opera based on Cather's story. "Being queer involves speaking in code, and a big part of opera is communicating things through the music, and not necessarily through words. I think that's why opera resonates with LGBTQ audiences."
While LGBTQ audiences have long been drawn to opera, their stories have rarely been depicted onstage. Alex Ross, music critic for The New Yorker, notes that this is partly due to classical music's history of being wary of openly queer performers, composers and stories. "Which is strange given the centuries-old sense that classical music has been a haven for gay men and women," Ross explains. "But in the last 10 years, there's a sense that these old barriers are no longer present and that LGBTQ- themed works are being actively cultivated."
Jorge Martín and Dolores M. Koch's Before Night Falls, based the memoirs of the gay Cuban poet and novelist Reinaldo Arenas, bowed at Fort Worth Opera in 2010 and had a Florida Grand Opera production in 2017. Cincinnati Opera presented the 2016 premiere of Fellow Travelers, by Spears and Greg Pierce, based on Thomas Mallon's novel about a gay romance in McCarthy-era Washington, D.C.  The piece subsequently moved on to New York's PROTOTYPE Festival, Lyric Opera of Chicago and Minnesota Opera. Masquerade, the third opera in Robert Paterson and David Cote's Three Way and the first opera to feature gender-non-conforming characters, premiered at Nashville Opera in 2017 before runs at the Brooklyn Academy of Music and Shreveport Opera. Just this February, Justine Chen and David Simpatico's The Life and Death(s) of Alan Turing, about the tragic life of the gay British codebreaker, received its first performance, in concert, under the auspices of Chicago Opera Theater.
"For a long time, there was the notion of what was appropriate subject matter for opera," says Christopher Koelsch, president and CEO of Los Angeles Opera, "and that thinking has evolved so that people are much less constrained, both in the audience and on the creative side."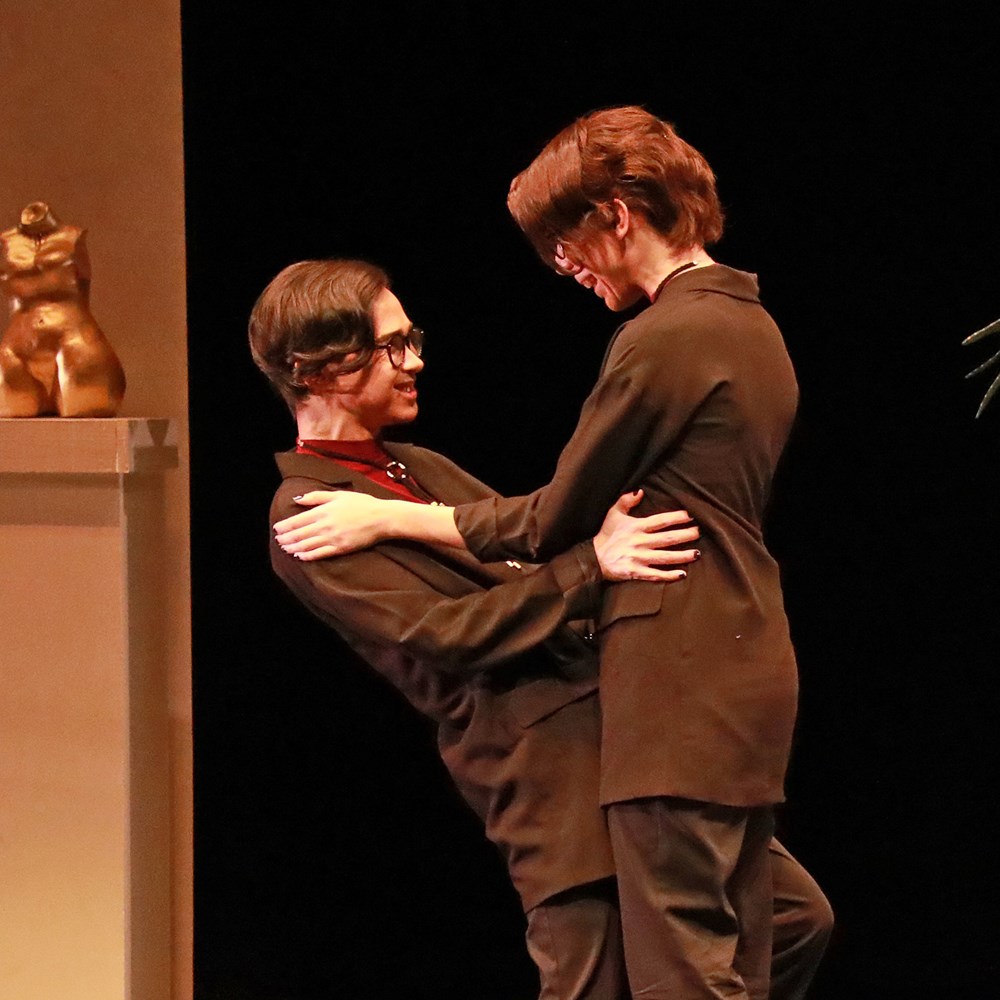 From the castrati heroes of Baroque opera, to the en travesti roles in operas by Mozart through Strauss, to John Claggart in Britten's Billy Budd and Sam in Bernstein's A Quiet Place, LGBTQ stories have been encoded into opera for centuries. Berg's  Lulu,  first performed in 1937, featured opera's first lesbian character, Countess Geschwitz, and Britten, in his last opera, Death in Venice (1973), offered his most unambiguous treatment of queer subject matter. Still, opera didn't officially come out of the closet until 1985, with Stewart Wallace and Michael Korie's Harvey Milk, about the first openly gay politician in California history. Romance was the focus of Paula M. Kimper and Wende Persons' 1998 Patience and Sarah, based on Isabel Miller's 1969 novel; the work is considered to be the first mainstream opera that positively depicted LGBTQ relationships. Both operas set the stage for the recent emergence of an American LGBTQ opera canon.
As One, the first opera to deal directly with transgender issues, has, since its premiere, become the most frequently performed new opera in North America. Composer Laura Kaminsky initiated the project after reading a news story about a married New Jersey couple: One spouse had come out as transgender, with the full support of her wife, but because same-sex marriage in the state was then in contention, the ultimate decision would have a profound impact on the couple. "I couldn't believe that these two people, who had shared years of their lives together, could be told that their union was no longer valid," says Kaminsky. "I turned to my wife and said, 'I have to write an opera about this — about what you give up to be true to yourself.'"
Kaminsky enlisted as her collaborators Kimberly Reed, the award-winning transgender filmmaker of Prodigal Sons, and gay librettist Mark Campbell, who helped fashion the text out of Reed's own stories of transition. As One, developed through American Opera Projects, premiered at Brooklyn Academy of Music in 2014 and has received 24 productions as of January 2019. "Audiences today are going to the opera not just to hear a beautiful voice, but to see a story that speaks to them — that reflects life today," says Kaminsky.
LGBTQ operas tackle important and relevant contemporary topics, while also enabling audience members, whether they identify as queer or not, to relate to the characters and stories onstage. "It was during the final workshop presentation of Fellow Travelers that we knew that this was a work we needed to produce," says Evans Mirageas, artistic director of Cincinnati Opera. "At that point, it didn't matter if Fellow Travelers was an LGBTQ opera or not. It's an incredibly powerful story, beautifully told, that takes the human condition and writes it in huge capital letters." The company followed Fellow Travelers with As One in 2018, using its production as an opportunity to engage with the local transgender community through seminars, talkbacks and other special programming.
Lawrence Edelson, producing artistic director of American Lyric Theater, which workshopped The Life and Death(s) of Alan Turing, puts a similar stress on the need for universality in LGBTQ operas. "Successful LGBTQ operas have more than one point of intersection," Edelson says.  "Alan Turing was persecuted for being a gay man, but the story also appeals to computer scientists and mathematicians, and Turing's role during World War II appeals to history buffs. Any good LGBTQ opera will reach a diverse audience."
Although David Simpatico, Turing's librettist, is gay, its composer, Justine Chen, is heterosexual. Nonetheless, she had her own moment of identification with the title character. "As an Asian woman, I immediately understood and recognized the feeling of discrimination that Turing experienced," says Chen. "But writing Turing made me think about having to hide what makes you different, the fear of being outed, and how that can rule your life. If there's one thing I want audiences of all backgrounds to take away from Turing, it's that we can have these moments where we relate deeply to a story that is different from our own experiences."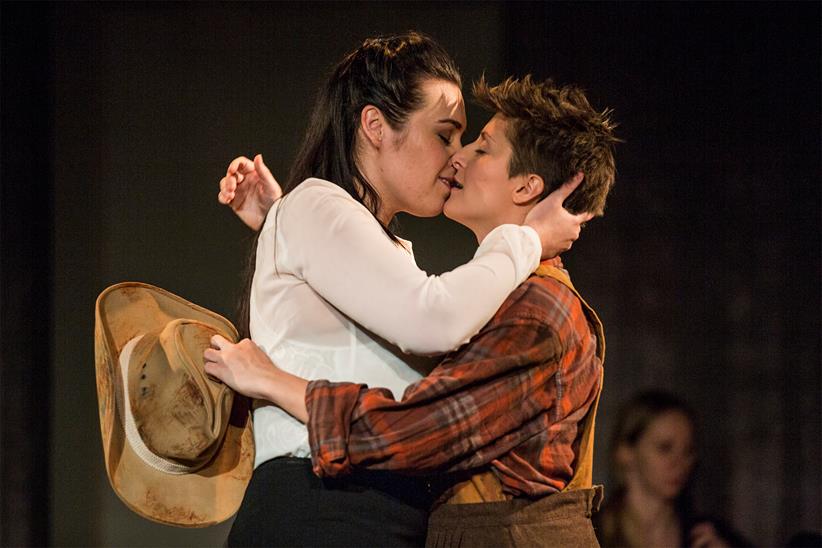 The institutions commissioning, producing and programming LGBTQ-themed operas have various reasons for including these new works in their seasons, but they all boil down to two main motivations: supporting the work of artists and engaging audiences. Audiences have evolved since Patience and Sarah and Harvey Milk to be more receptive to LGBTQ characters and stories. It is no longer a special risk to present these operas, which has opened the way for more works and further experimentation.
Opera Philadelphia has taken a decidedly experimental approach in recent seasons, commissioning and producing two non-traditional works with LGBTQ characters or stories that further expand opera's possibilities. Heath Allen and Dan Visconti's 2015 Andy: A Popera, created in collaboration with the Bearded Ladies Cabaret, combined opera and cabaret to examine the eccentric lives of iconic gay artist Andy Warhol and members of his gang, like Candy Darling, one of his "Superstars" and a transgender icon. At its O18 festival, the company offered Queens of the Night, a blend of opera, cabaret and performance art, starring drag queen Martha Graham Cracker (Dito van Reigersberg) and drag king Blythely Oratonio (better known as mezzo-soprano Stephanie Blythe).
"These works aren't supplemental, but are an integral part of our overall programming," says David Devan, Opera Philadelphia's general director and president. "We want to have as many on-ramps to the opera experience as possible to allow audiences to make their own choices about what opera can be. We attracted an incredible audience for Queens: everybody from drag fans to longtime opera aficionados to hipsters and Millennials. The overwhelming response was one of joy and amazement." In a way, diverse LGBTQ-themed programming like Queens, As One and Fellow Travelers is directly in line with LGBTQ and queer culture, in which individuals can find the freedom to express themselves beyond the confines of traditional gender roles. By expanding the definition of what opera can be, and what stories it can tell, LGBTQ operas show how the art form can address today's audiences with stories that reach beyond heteronormativity and reflect our complicated societies and identities.
"The one thing I heard most frequently from our audience members after both As One and Fellow Travelers was that they never knew about the Lavender Scare or about the struggles of the transgender experience," says Cincinnati Opera's Mirageas. "In both Fellow Travelers and As One, our audiences responded to the joy in discovering new stories and understanding experiences that were different from their own."
"I don't think there is so much a trend toward creating and producing more LGBTQ-themed operas, than there is a desire to create work that is relevant and speaks to our current experiences," says Mark Campbell, whose new work Stonewall, with a score by Iain Bell, will have its world premiere at New York City Opera this June. "LGBTQ characters and experiences are such an important, present part of our everyday lives, why shouldn't they   be represented in this wave of American opera?"
This article was published in the Spring 2019 issue of Opera America Magazine.