The Redoing of Women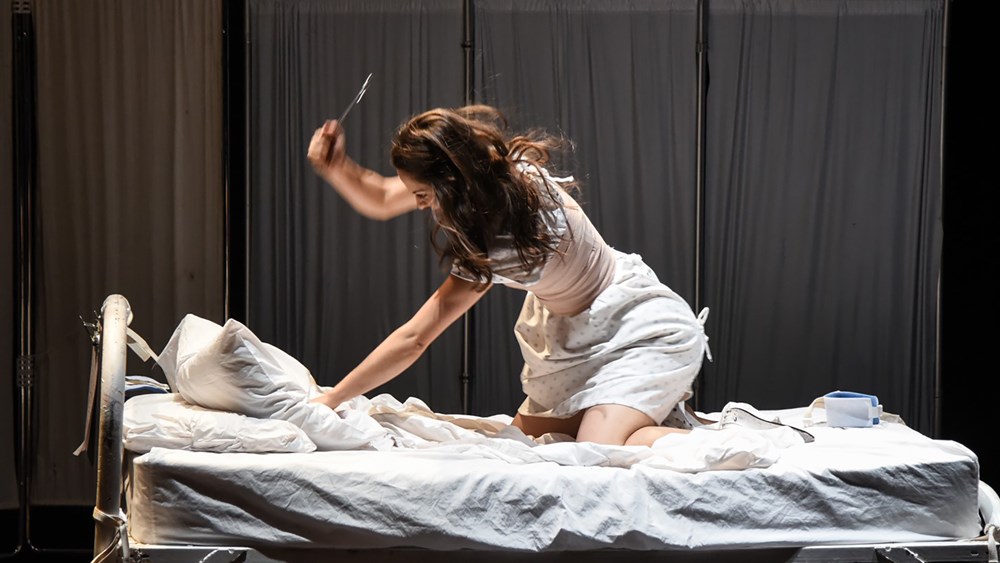 In 1979, the French cultural critic Catherine Clément published Opera, or the Undoing of Women, a disturbing exploration of just how much of the standard opera repertory is built on female suppression, subjugation and death. In the chapter "Dead Women," she offers a preliminary list of how these victims meet their ends: "Nine by knife, two of them suicides; three by fire; two who jump; two consumptives; three who drown; three poisoned; two of fright; and a few unclassifiable, thank god for them, dying without anyone knowing why or how." Clément also talks about the rapes, the mad scenes (analyzing them as female sexual ecstasy and hysteria that must be brought back under control), and the patriarchal social structures that lead, if not to death, to the defanging and domestication of operatic females. Not to mention the witches...
Four decades later, the opera world, jolted into the present day by the #MeToo movement, has finally started a serious conversation about what this all means. In January, for instance, the Royal Opera House presented an "Insights" event titled "Does Opera Hate Women?" to be followed up with a series of presentations discussing female opera characters and women who work behind the scenes in the opera house. It also announced an inaugural June festival, Engender, featuring new operas written and produced by women. The initiative seemed like a pre-emptive strike, a way to air the subject with new audience members who might not be quite as tolerant of these stories as their elders had been for so many years.
Since the opera business remains firmly entrenched in the repertory of the past, its company leaders and stage directors are understandably hesitant to toss the whole canon into the trash — they even note that younger audience members are often more interested in warhorses like Carmen and Madama Butterfly than they are in less politically insensitive contemporary works (see "OTSL Dives into Data," p. 8).  But while these operas are likely to remain on the stage, #MeToo has at the very least sparked a new focus both on how women are represented in them, and on who is doing the representing.
Why the operatic fascination with oppressed women? The core of the repertory dates from the 19th century, and those source materials didn't exactly promote the liberated female. Opera, with its outsized emotion, is perfectly calibrated for tragedy, and tragedy usually requires death. And, as Esther Nelson, general and artistic director of Boston Lyric Opera, points out, "A major component of what makes people love opera is high voices — remember, the original heroic roles were given to castrated males." Put those elements together, and it's easy to see how the formula developed. In addition, of course, the canonical operas were written by men, and the opera business, to this day, remains dominated by males.
So what to do?  Francesca Zambello, artistic director of Washington National Opera and The Glimmerglass Festival (where she is also general director), says, "It's important to distinguish between operas that depict misogynistic characters and societal structures, and operas that are actually misogynistic. I think the former can actually help the cause, especially when put into proper context."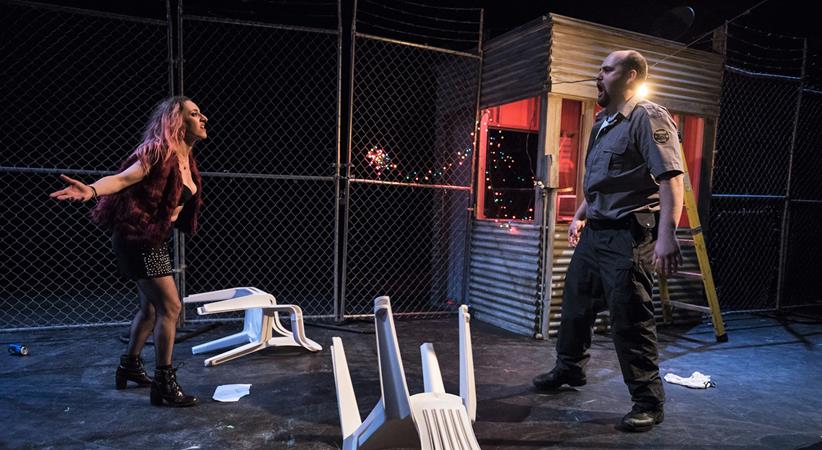 "Opera has a lot to say about power relationships and the place of women in society," says Louisa Proske, co-artistic director of Heartbeat Opera. "Every opera says something a little different. These are some of the most expansive attempts at understanding people — individually and collectively, women and men. We need to probe, to wrestle robustly with these pieces, and bring out what they have to say."
One approach is for the stage director to underline the complexity and agency of the female characters rather than portraying them as stereotype-confirming clichés. At Heartbeat, Proske directed a 2017 Carmen that presented the heroine as the leader of the criminal gang. The title character of her 2016 Lucia di Lammermoor was "wild, anarchic and affected by the violence of her family," she explains. "She's like a Wuthering Heights heroine." The time may have finally come for such reinterpretations. But in 1992, Zambello directed a Lucia at the Met in which June Anderson, according to the director, "conveyed a sense of victory at the end; not crazy but finally free of the shackles of her brother." The reaction? "It got booed off the stage."
The beauty and brilliance of the music through which these often distasteful stories are told can be a double-edgedsword. The conductor and coach Kathleen Kellyhas written of "the patina of nostalgia" that has developed around the canon's disturbing content: "We can easily watch an attempted rape and murder in a Puccini opera because those brutal acts are at once sensationalized and sweetened."
"The music of La traviata is so beautiful — and so fetishized — that you sometimes forget that it's a story about a prostitute, a profession defined by men," says Proske. "She tries to live her own life and make choices, and is cut down at every corner. The opera puts her center stage and makes the audience wrestle with her choices and her loneliness. If you gloss over that by putting it in a museum, with pretty 19th-century dresses, then it's offensive." In her view, opera houses need to shake off the "feel-good" approach, and for the programming mentality to shift from doing Carmen because it will fill the house to doing Carmen "because we have something strong to say about it." Heartbeat Opera specializes in rearranging the music and words of well-known operas in ways that often dramatically underline their subtexts.  Proske had Carmen sing the Habanera at the end, after her murder, as an anthem of the freedom she died for. Other producers have also taken liberties: Just last summer, the Carmen in Leo Muscato's Maggio Musicale production shot Don José with his own pistol; at Bayreuth, director Yuval Sharon left Elsa alive at the end of Lohengrin, with Ortrud portrayed as a courageous questioner of male power rather than a villainous witch. In Mary Birnbaum's Juilliard production of Dido and Aeneas this winter, the Carthaginian queen, rather than submit to her fate, walks off during the final mourning chorus, leaving her crown behind.
Some directors, while cognizant of the need to bring feminist viewpoints to the core rep, are still wary of going overboard. When Robin Guarino was invited to direct Butterfly at Opera Theatre of Saint Louis, she considered going back to the source story in which Cio- Cio-San doesn't die: She and Suzuki go off with the child. She decided against the change, as did Peggy Kriha Dye, who discussed the option with her own (all-female) Butterfly production team at Opera Columbus, where she is general and artistic director. "We couldn't ignore what the music was telling us," Dye says.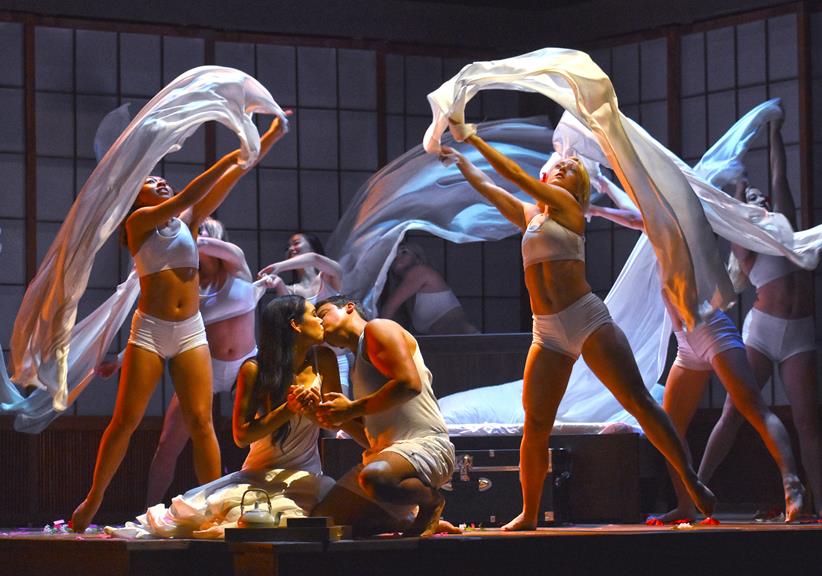 Still, directors and producers keep looking for ways of bringing feminist viewpoints to favorite works. Zambello is mulling the commissioning of a new ending for Turandot in which Calaf fails to melt and domesticate the ice princess: Since Puccini left the opera unfinished, she sees it as fair game. Christopher Koelsch, president and CEO of LA Opera, cites Bartlett Sher's Lincoln Center Theater production of My Fair Lady, in which rather than marrying Henry Higgins — and fetching his slippers — Eliza walks out the door. "This was a stage director adding a layer of complexity to the work," Koelsch says. "The people in the play were aware of the misogyny of Henry Higgins, so when Eliza walked out, it felt earned." A director may bring a heightened explicitness to a core work in an effort to make the audience address the violence of its content. Zambello's 2002 Covent Garden Don Giovanni made it clear that Don Giovanni sexually assaults Donna Anna: "She was raped, and she didn't like it," Zambello says. Proske's Carmen brought unprecedented gore to Carmen's murder. "We tried to make it gruesome," Proske says. "This is how someone ended her life, and it was deeply violent and disturbing." The number of women who are now tackling these operas is a sign that the field is seeking ways to counteract the repertory's misogyny. This season, women direct all four of Boston Lyric Opera's productions. Esther Nelson says that the 100 percent figure was not entirely deliberate, but she was dead set on having a woman direct Britten's The Rape of Lucretia. "I think a woman has a special lens with which to look at rape," Nelson says. Sarna Lapine directed the production this March.
Nelson says she would like to see a female director take on Der Rosenkavalier, in which the Marschallin, as Clément points out, is a relatively young woman accepting the end of her existence as a sexual being. Meanwhile, companies staging Pelléas et Mélisande might want to speak to Robin Guarino, who has lots of ideas about Mélisande's PTSD and the work's depiction of familial abuse.
Nelson also thinks that nobody should be complacent about misogyny in current opera, and that creators need to consider how their operas depict women. "We can have a good conversation about how to stage the misogyny of the past — but what are we doing today?" she says. "We are no longer in a century where a woman has to die in order to be a heroine." She thinks BLO's final offering this season, Poul Ruders' The Handmaid's Tale (directed by Anne Bogart) might be an example. "It's depressing as hell, and we don't know if [Offred, the heroine] escapes. But there's hope. This is a woman who refuses to be suppressed."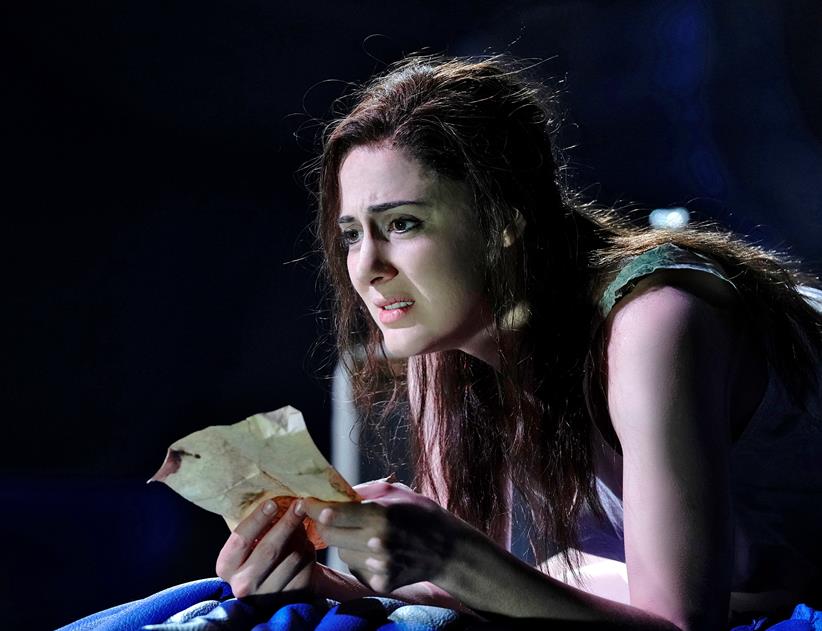 Next season's world premiere at LA Opera, Matthew Aucoin and Sarah Ruhl's Eurydice, directed by Mary Zimmerman, may also offer a further step in that direction. Koelsch notes that the new opera flips the focus of the Orpheus myth, a staple operatic subject for centuries, from Orpheus' grief to Eurydice's loss. The company is surrounding it with a festival, Eurydice Found, looking at the persistence of primal myths and spotlighting the work of women artists. It's a way of interrogating the canon in the light of the zeitgeist. "There's a strong public perception that opera companies live in a hermetically sealed world," Koelsch says. "This gives us an opportunity to countermand that by asking the question: 'How, collectively, as a community, can we sort ourselves out?'"
Opera can perhaps look to theater for examples. Shakespeare's plays, for instance, have not been discarded, but instead have been continually reinterpreted for new audiences, like Phyllida Lloyd's recent Julius Caesar, acted entirely by women. Proske, for one, remains adamant about the continuing power of the core operatic repertoire, even at its most problematic. "Having to deal with, to understand artworks of a different time can open us up; being interested in otherness is a very important part of human existence," she says. "We are a little in danger of losing that as a culture when [the attitude is] 'I only want to consume what is 100 percent like me.'"
She offers Così fan tutte as a perfect example: "Two young men and two young women are manipulated by a horrible older man," she points out. "In order to understand it, you need context. It comes from a culture of deep irony. It's tricky, but worth engaging with. And you get some of the most fabulous women ever written."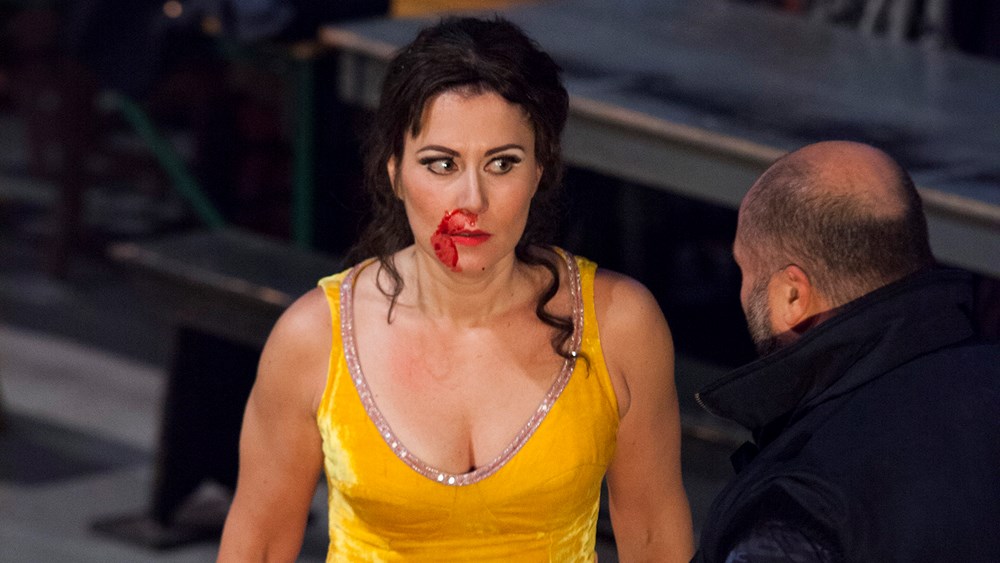 This article was published in the Spring 2019 issue of Opera America Magazine.