Ear Candy
Podcasts satisfy cravings for opera insights.
Think of any subject, and there's probably a podcast about it. Whether talk radio, panel discussions or intellectual deep dives, the intimacy of podcasts makes it easy to engage directly with an audience. In recent years, opera companies of all sizes have turned to podcasts to enhance their creative content and to deepen connections with dedicated opera fans and attract new audiences. Meanwhile, a number of independent "fancasts" have sprung up, in which devotees add their own voices to the conversation,
WQXR and the Metropolitan Opera's Aria Code, which debuted during the 2018–2019 season, was one of the first opera podcasts to receive widespread media attention. Produced by Merrin Lazyan of WQXR and hosted by soprano Rhiannon Giddens — whose career as a performer encompasses several genres, including opera — Aria Code shows how opera podcasts can reach beyond traditional audiences. Each episode uses an aria as the starting point for an in-depth discussion with Met artists about the music and the story of an opera. "We wanted to challenge misconceptions about opera and break down barriers that prevent people from seeing opera as relevant to their lives," says Lazyan. "If you look at this one piece of an opera, the whole performance can come to life in a new way."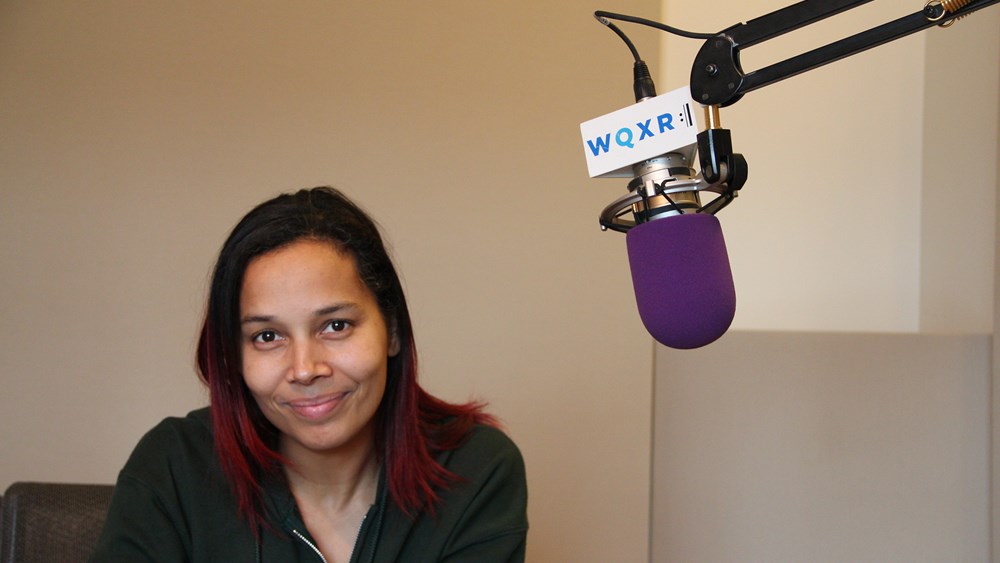 In its second season, Aria Code has begun to pair discussions of the music with elements of modern life, bringing added relevance to the works' stories. "Puccini's Madama Butterfly: When My Ship Comes In," posted in November, pairs soprano Ana María Martínez's perspective with that of writer Kyoko Katayama, a writer whose father, an American soldier stationed in Tokyo during World War II, unknowingly left behind her pregnant mother. An episode on Le nozze di Figaro included musings from sex-advice columnist Dan Savage.
Central City Opera's four-year-old podcast was the brainchild of the company's general and artistic director, Pelham G. Pearce Jr., who was looking for ways to connect with audience members as they traveled to Central City. Its producer is Emily Murdock, the company's director of education, who learned the ropes through free courses at a nonprofit. In the years since its launch, the podcast has become a cross-departmental resource: The development department uses it to engage with donors; the marketing team helps Murdock plan the podcast's messaging.
Similarly, Opera Philadelphia's podcast series In Tune with Opera Philadelphia grew out of a desire to find new ways to connect with their audiences. The company produces four to five podcasts per season coinciding with its fall festival. Each episode consists of Michael Bolton, OP's vice president of community initiatives, in conversation with performers, directors, conductors and members of the productions' creative teams. The podcast is especially useful in providing context for the new works that form the backbone of the festival's programming. New works are also a chief area of focus for Indie Opera Podcast, recorded at the National Opera Center with conductor Peter Szep as executive producer and cohost.
Diehard opera fans are adding their own voices to the podcast conversation. Naomi Barrettara, Elspeth Davis and Kyle Homewood were all employees of the Metropolitan Opera Guild when they launched Opera After Dark, but the podcast is an independent operation, in which the three aficionados discuss everything from Il trovatore to operatic fantasy casting for the Avengers series. Chicago-based Opera Box Score, produced by freelance stage director George Cederquist, looks at opera through the lens of baseball. "They both have fanatic, passionate and opinionated fan bases," Cederquist points out. His podcast is structured like a sports talk radio show, with artist interviews, a panel discussion, audience call-ins and a lightning round of "hot takes." Its independent status gives Cederquist and his guests free rein for frank discussions of hot-button issues. "Discussions about racial and gender diversity are important in opera today," he says. "The show adds to these industry-wide conversations."
To measure success, producers turn to subscriber and download numbers, and also look to social media, like Twitter, for feedback. "When we began to include more personal experiences in season two," says Aria Code's Lazyan, "we could see on social how strongly the stories were resonating."
For opera companies of any size that may be wondering if they should add podcasts to their content strategy, OP's Bolton says, "Don't be intimidated. You don't necessarily need to have a production studio or specialized equipment. If you produce content that is meaningful for you, then it'll be meaningful for your audience."
This article was published in the Spring 2020 issue of Opera America Magazine.