Outstanding Works, Decade by Decade: The 1990s
Leading critics select their favorite American operas.
Wynne Delacoma
Contributor, Musical America
A View from the Bridge (William Bolcom/Arnold Weinstein/Arthur Miller)
Patrick Dillon
Contributor, Opera, Opera News
Florencia en el Amazonas (Daniel Catán/Marcela Fuentes-Berain)
Jenna Douglas
Contributor, Schmopera
The Death of Klinghoffer (John Adams/Alice Goodman)
Janos Gereben
Contributor, San Francisco Classical Voice
The Death of Klinghoffer
Mark Gresham
Contributor, ArtsATL
A Streetcar Named Desire (André Previn/Philip Littell)
George Loomis
Contributor, Financial Times, Opera
McTeague (William Bolcom/Arnold Weinstein/Robert Altman)
Kyle Macmillan
Contributor, Chicago Sun-Times
The Ghosts of Versailles (John Corigliano/William H. Hoffman)
Sarah Bryan Miller
Critic, St. Louis Post-Dispatch
Emmeline (Tobias Picker/J.D. McClatchy)
Noel Morris
Producer, WFMT Radio Network
The Ghosts of Versailles
Frank Oteri
Co-editor, NewMusicBox
Timberbrit (Jacob Cooper/Yuka Igarashi)
Fred Plotkin
Contributor, WQXR.com
The Voyage (Philip Glass/David Henry Hwang)
John Rockwell
Contributor, Opera, Financial Times
Little Women (Mark Adamo)
Richard Sasanow
Opera editor, Broadway World
The Death of Klinghoffer
Steve Smith
Editor, National Sawdust Log
Improvement (Don Leaves Linda) (Robert Ashley)
Brin Solomon
Contributor, National Sawdust Log
The Ghosts of Versailles
Heidi Waleson
Critic, The Wall Street Journal
Emmeline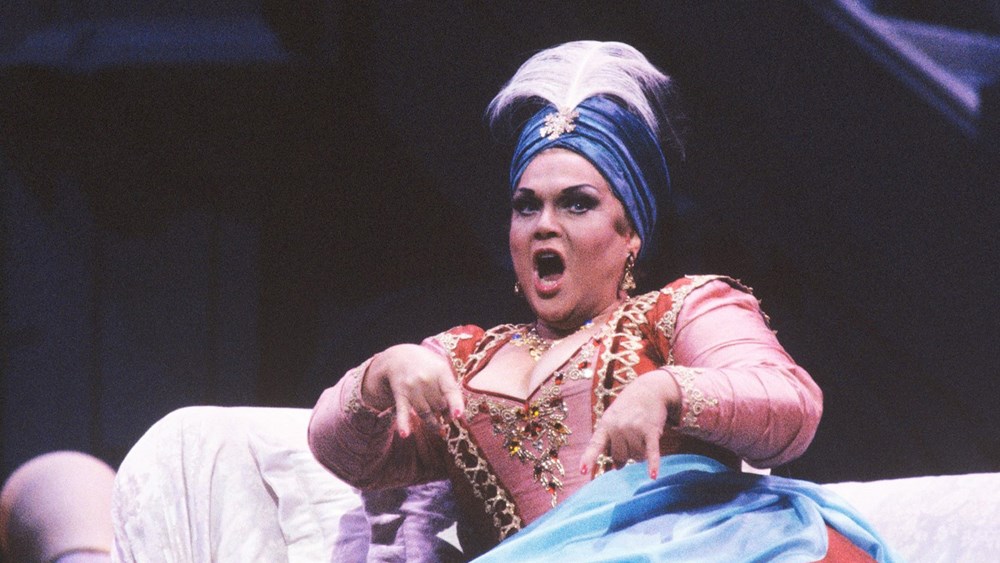 The Ghosts of Versailles
"Oh no. Here we go again!" Composer John Corigliano and librettist William Hoffman's "grand opera buffa" The Ghosts of Versailles (1991) takes the beloved characters of the Beaumarchais Figaro plays and combines them with members of Marie Antoinette's court in a ghostly, antic afterlife farce of sprawling ambition. The Ghosts of Versailles was the first new work to premiere at the Metropolitan Opera in nearly a quarter-century and marked a turning point in the profile of the contemporary U.S. opera scene heading into the 21st century. Although marred by orientalism and transphobia in the Act I finale, the show overflows with absurdist turns and bravura writing that keeps the convoluted plot moving at a brisk, engaging pace. But the piece also captures what so much operatic satire misses: the genuine, radiant power of the human voice, aching with love and rising, impossibly, to dance amidst the stars. — Brin Solomon
This article was published in the Spring 2020 issue of Opera America Magazine.