Good Neighbors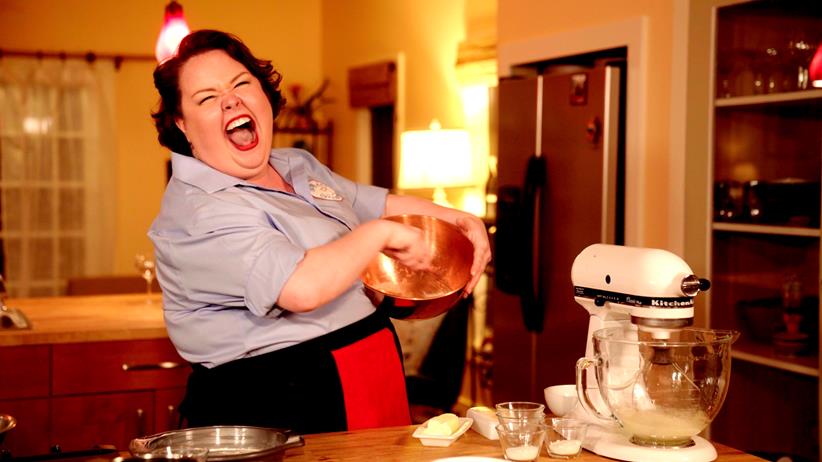 In an era of fierce competition for arts audiences, opera companies in the same city or region might be viewed as rivals rather than potential allies. But three major consortia — the New York Opera Alliance, Boston Opera Alliance, and Texas Opera Alliance — are proving that there is strength in numbers, and that one company's success can benefit an entire arts ecosystem.
The Boston Opera Alliance (BOA), a consortium of 21 Boston-area opera companies, was formed in response to the oft-repeated claim that Boston is not an opera town. "Opera News ran an article in 2013 essentially saying that opera was dead in Boston," recalls Julia Noulin-Mérat, who founded the Alliance while she was associate producer at Boston Lyric Opera. "John Conklin, who was artistic advisor at Boston Lyric Opera, said to me, 'What are you going to do?' And I said, 'I'm going to throw a party and show that opera is alive and well!'" She organized a concert showcasing 11 of the city's companies and three conservatories. It attracted significant local media attention, and this planted the seed for a more formal partnership between the companies.
BOA officially launched in 2016 and now includes members representing the full spectrum of Boston's music scene, from early music specialists like Boston Baroque to experimental companies like Guerilla Opera. The consortium maintains a centralized calendar of the city's upcoming performances as well as a resource page where members can locate production personnel. The group also converges for periodic meetings focused on sharing ideas along with physical resources like lights, sets, and costumes.
BOA follows a model established by the New York Opera Alliance (NYOA), founded in 2011 and sponsored by OPERA America. Like BOA, it holds regular meetings and publishes a calendar of performances in the city. Since 2016, it has organized an annual multi-week Opera Fest. Peter Szep, coproducer of Indie Opera Podcast, helped set the wheels in motion. "For a long time, I'd been wanting to get us all together as a community to talk — we are always using the same singers and the same resources," he says. Starting with a preliminary list of 25 potential members, NYOA's roster 10 years later includes nearly 50 companies across the city's five boroughs.
"The best part of the alliance is literally just knowing who's running Encompass New Opera Theatre or Chelsea Opera," says Szep. "But it can also spark co-productions and all sorts of collaborations." Among the latter was a concert of new American music presented on Governor's Island by the little OPERA theatre of ny, Bronx Opera, and operamission. Most recently, NYOA has engaged the firm VEGA Leadership to provide EDI training sessions to its members — something that many of the companies couldn't have afforded on their own.
The newest consortium to emerge, the Texas Opera Alliance (TOA), is a collective of The Dallas Opera, Fort Worth Opera, Austin Opera, OPERA San Antonio, and Houston Grand Opera, formed in early 2020 with co-productions and coordinated season planning in mind. "If more than one company wants to do Rigoletto, how can we make sure we aren't competing but rather helping each other?' asks Molly Dill, producing director and acting chief operating officer at Houston Grand Opera.
Although TOA was originally planned as a means of encouraging operatic tourism throughout Texas, when the pandemic struck, the companies quickly shifted their attention to the digital sphere, devising ways to cross-promote and co-present one another's online offerings. It led Houston Grand Opera and Austin Opera to forge one of the most ambitious digital partnerships of the pandemic: the Sarah and Ernest Butler Performance Series, funded by a joint $1 million gift. So far, the partnership has yielded co-productions of David T. Little and Royce Vavrek's Vinkensport, or theFinch Opera and a double bill of The Impresario and Bon Appetit! These were streamed by HGO on Marquee TV, presented by Austin Opera at drive-in movie theaters, and cross-promoted by OPERA San Antonio.
Loren Meeker, OPERA San Antonio's artistic and general director, who worked as a director on The Impresario and Vinkensport, notes that her TOA colleagues, despite the differences in size and scope of their organizations, are committed to mutual support. "There is strength in working together," she says. "We're the smallest company, but we can add value and artistic strengths to the relationship."
All five companies signed on to the TOA's latest initiative, a new artist in residency program that featured bass-baritone Ryan Speedo Green as its inaugural resident artist. For two weeks in March, Austin Opera's Indy Terrace rehearsal studio served as Green's home base while he virtually led masterclasses, made classroom visits, and delivered career talks for the TOA companies.
The consortia have proved to be a vital resource for member companies during the pandemic. NYOA and BOA ramped up their meeting schedules for discussions of issues like pandemic relief and producing digital content. Last fall, BOA also produced a digital Opera Soirée featuring performances from 13 of its members. "It showed that the Boston opera companies, and by extension the arts in general, were alive and still vibrant," says Cerise Jacobs, founder and executive producer of White Snake Projects, which participated in the concert.
"Collaboration that lowers cost and increases quality will be a key strategy for the sector moving forward," says Annie Burridge, general director and CEO of Austin Opera. "There's a benefit in acknowledging that when my patrons go to HGO or Dallas or San Antonio, that can only be a good thing for all of us."
This article was published in the Spring 2021 issue of Opera America Magazine.