Ellen Marie Blassingham, a member of the OPERA America staff in the 1980s and early 1990s, died on July 4 at age 74. Before joining OA, Blassingham worked as director of PR at Seattle Opera. She served as OA's public information officer from 1981 to 1987 and later returned to the organization in a contract position, providing essential and deeply appreciated transitional support to President/CEO Marc A. Scorca when he took the helm at OPERA America in 1990.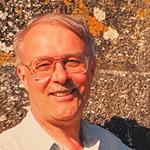 Peter G. Davis, one of America's leading music critics and an authority on opera, died on February 7 at age 84. After early forays into music composition, Davis pivoted to criticism in the 1960s, becoming classical music editor for both High Fidelity and Musical America. He went on to serve as the classical critic of New York magazine from 1981 to 2007, after which he continued to write for publications including Opera News, The New York Times, and Musical America. In 1997, he published The American Opera Singer, an exhaustive survey that has become an indispensable reference among opera fans and scholars alike.
Conductor José Alejandro Guzmán died on March 17 at age 74. Guzman served as music director and guest conductor for many orchestras and opera companies in the New York City area, including Amore Opera, Regina Opera Company, the Staten Island Philharmonic, and the Bronx Symphony.
Bass-baritone Antoine Hodge died on February 22 at age 38. Hodge appeared with companies including The Atlanta Opera, Charlottesville Opera, On Site Opera, Opéra Louisiane, Opera Colorado, and Winter Opera St. Louis, performing as both a chorus member and a soloist. In 2019, he made his Met debut in the ensemble of Porgy and Bess.
Nathan Hull, founder and artistic director of Amore Opera, died on August 9 at age 69. Hull helped found Amore Opera after the 2009 closure of Manhattan's Amato Opera, with the aim of continuing Amato's mission of presenting affordable opera.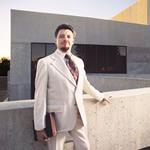 Robert L. Larsen, founder and artistic director emeritus of Des Moines Metro Opera, died on March 21 at age 87. A native Iowan, Larsen co-founded Des Moines Metro Opera in 1973 with Douglas Duncan, driven by a conviction that high-quality music should be accessible outside of major cities. He served as conductor and stage director for nearly all of the company's 120 productions in its first 38 seasons, often presenting rarities as well as American operas, including the world premiere of Lee Hoiby's The Tempest, Floyd's Susannah and Of Mice and Men, Robert Ward's The Crucible, and many of Menotti's major works. He retired in 2009.
James Levine, musical leader of the Metropolitan Opera for more than four decades, died on March 9 at age 77. Until revelations of sexual abuse and harassment ended his career in 2017, Levine was considered one of classical music's most influential conductors. He made his Met debut in 1971 and went on to lead a total of 2,552 performances with the company. Levine was named principal conductor in 1973, music director in 1976, and artistic director in 1986; at the time of his firing in 2018, he held the title of music director emeritus.
Randy Lutz, properties director at the Santa Fe Opera, died on January 12 at age 62. Lutz spent his first summer at Santa Fe Opera in 1979, as a stage carpenter, and went on to work with the company for more than four decades in roles including props run crew chief, rental manager, and, since 1993, properties director.
Diane Martindale, co-artistic director of Dicapo Opera Theatre, died on March 19 at the age of 87. In 1981, Martindale and Michael Capasso co-founded Dicapo Opera Theater and led the company until it ceased operations in 2013. Martindale served as music director for over 100 productions and also directed the Dicapo Children's Chorus.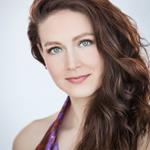 Soprano Chelsea Miller died on February 22 at age 33. Miller was a favorite at Opera Memphis, where she sang roles like the Queen of the Night, Zerlina, Mabel in The Pirates of Penzance, and the Soldier in The Falling and the Rising, while also appearing with companies including Anchorage Opera, Chautauqua Opera, Des Moines Metro Opera, and Kentucky Opera. Her repertoire included Elvira in L'italiana in Algeri, Gretel in Hansel and Gretel, Cinderella in Into the Woods, and Josephine in H.M.S. Pinafore.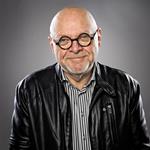 Bob McPhee, former general director and CEO of Calgary Opera, died on March 13 at age 65. McPhee led Calgary Opera from 1998 until his retirement in 2017, during which time he commissioned six world premieres, produced numerous Canadian premieres, and established the company's young artist program and outdoor summer opera festival. McPhee previously served as CEO of Edmonton Symphony Orchestra in the 1990s, helping to spearhead the effort to build the Winspear Centre, and before that held posts at organizations including Orchestra London Canada, the Calgary Philharmonic Orchestra, and the Royal Winnipeg Ballet. In 2013, McPhee was appointed as a member of the Order of Canada.
The Australian director Elijah Moshinsky, who worked in opera, theater, and television, died on January 14 at age 75. A frequent collaborator with the Royal Opera House and Opera Australia, Moshinsky was best known stateside for the nine productions he created for the Metropolitan Opera between 1980 and 2001.
The Russian bass Yevgeny Nesterenko, renowned for his interpretation of the title role in Boris Godunov, died on March 20 at age 83. Although his career was based in Europe, he appeared in the U.S. with the Bolshoi Theatre on tour, and in 1979 at San Francisco Opera.
The Iranian-born soprano Anita Terzian Titus died on January 20 at age 73. After studying at Juilliard and winning Munich's ARD Competition in 1971, Titus launched an international career that brought her to houses including Teatro Colón, Rome Opera, Hamburg State Opera, Paris Opera, and Covent Garden. She made her U.S. debut in 1975, as Pauline in The Queen of Spades at San Francisco Opera, and went on to make her New York City Opera debut in 1980, as Carmen