Pittsburgh Opera has promoted Robert Boldin, an alumnus of OA's 2020 Leadership Intensive, from artistic administrator to director of artistic operations.
Opera on Tap's director of development, Joanie Brittingham, has taken on the additional role of associate editor for Classical Singer Magazine.
Tenor Lawrence Brownlee has joined The Juilliard School's Ellen and James S. Marcus Institute for Vocal Arts as distinguished visiting faculty.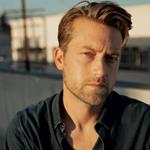 Long Beach Opera has appointed James Darrah as artistic director and chief creative officer.
The Dallas Opera has hired Robert Derby as director of information technology.
At Pittsburgh Festival Opera, conductor Robert Frankenberry has been promoted to director of the Young Artists Program.
Manhatten School of Music has appointed Carleen Graham, director of Houston Grand Opera's HGOco, as its inaugural associate dean and director of vocal arts, effective July 1.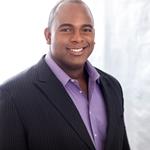 The Texas Opera Alliance has named bass-baritone Ryan Speedo Green as its inaugural artist in residence, based at Austin Opera.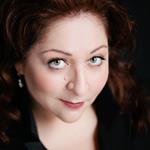 Michigan Opera Theatre has appointed soprano Christine Goerke to a three-year term as associate artistic director.
Sara Hood has joined Florentine Opera Company as director of marketing.
Haymarket Opera Company has named Chase Hopkins as its first general director. Hopkins had been serving as interim general director for the past year.
Opera Las Vegas has appointed Joshua Horsch as music director and principal conductor.
The Association for Opera in Canada has hired Joel Klein as general manager. Christina Loewen continues to serve as executive director.
American Lyric Theater has named conductor and educator Kelly Kuo to the newly created role of associate artistic director.
Lori Lane has stepped down as executive director of Cedar Rapids Opera Theatre. Virginia Michalicek is serving as interim executive director.
Tamara Liu has left her post as managing director of Opera Cultura.
The Santa Fe Opera has appointed David Lomelí, director of artistic administration at The Dallas Opera, as chief artistic officer, effective May 1. Lomelí is an alumnus of OA's 2016 Leadership Intensive.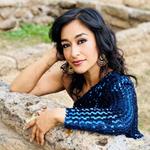 Opera Idaho has named soprano Cecilia Violetta López as its first artistic advisor.
The Peabody Conservatory has appointed stage director Alison Moritz as interim managing director of opera theater for the 2021–2022 academic year. Moritz was a winner of OA's 2015 Director-Designer Prize.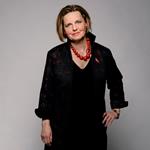 Boston Lyric Opera has announced that General and Artistic Director Esther Nelson will step down at the end of the season. Chief Operating Officer Bradley Vernatter, an alumnus of OA's 2014 Leadership Intensive, will serve as acting general and artistic director.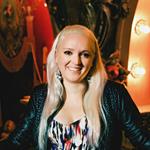 Opera Columbus has named Julia Noulin-Mérat, most recently co-artistic director of Guerilla Opera, as its new general director. Noulin-Mérat, who is an alumna of OA's 2020 Leadership Intensive and 2019 Mentorship Program for Women Administrators, will remain an artistic advisor to Guerilla Opera.
Chautauqua Institution has announced the unification of its resident Chautauqua Opera Company, led by Steven Osgood, and its Voice Program, led by Marlena Malas. The newly combined program will be known as the Chautauqua Opera Company and Conservatory, and Osgood and Malas will share leadership.
Edward Sien, formerly assistant vice president for advancement at Manhattan School of Music, has joined Lyric Opera of Kansas City as chief development officer.
Austin Stewart, who has handled government and foundation relations for Michigan Opera Theatre, has been named director of development at Opera Lafayette.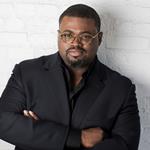 Los Angeles Opera has named tenor Russell Thomas as artist in residence, a role in which he will participate in artistic planning and casting.
Minnesota Opera has appointed Lani Willis as vice president of advancement, replacing Carley Stuber, and promoted Diana Konopka from institutional gifts director to development director, replacing Mallory Roberts.
Zack Winokur, co-artistic director of the American Modern Opera Company, was named curator of NY PopsUp, a festival of hundreds of pop-up performances in New York City and State intended to revitalize the entertainment sector.