When the Lights Come Back On
As companies look toward the post-pandemic future, they are asking themselves essential questions.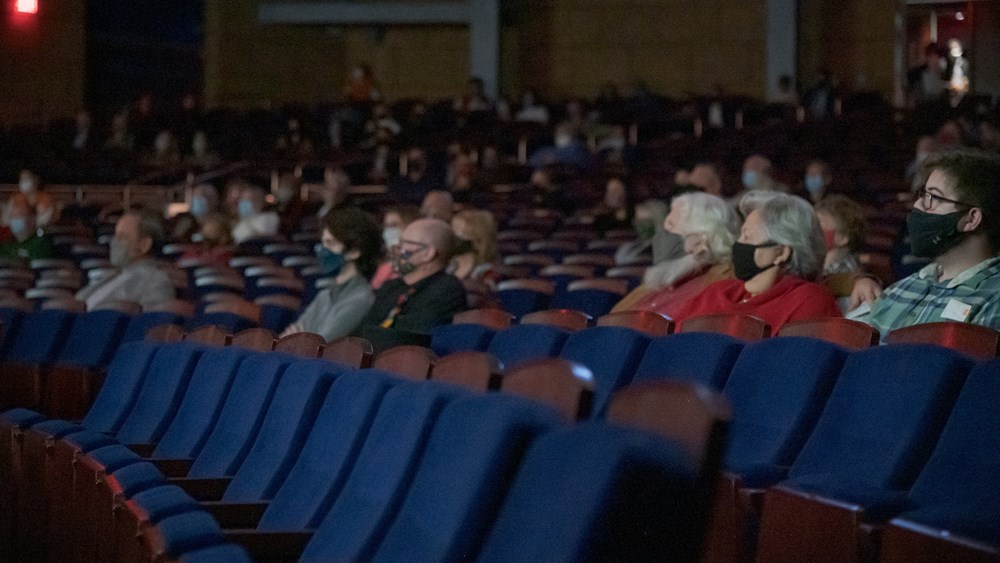 As the global pandemic subsides and opera companies get back into the business of live entertainment, they find themselves facing three crucial questions: What should they perform, how can they present it with purpose, and what more might they do to meet this unprecedented moment? None of those is easily answered.
No one doubts the world is a different place than when companies shut down in the spring of 2020. The pandemic forced many people to re-evaluate everything from their careers to their core values. Meanwhile, the Black Lives Matter movement shook up social norms and forced a reckoning on matters of race and equity, and all of those pro-BLM social media messages that classical music organizations posted at the height of passions will need to be followed up with action (see "Equity Takes Center Stage," page 20). At the same time, the country's growing political divide opened up in extreme, even violent ways, forcing all civic institutions — opera included — to consider what role they can play to help heal an ailing nation.
"The crisis of the moment necessitates a fundamental re-examination about what our responsibility is to the communities we live in," says Marc A. Scorca, president and CEO of OPERA America, which has been leading discussions on the art form's response.
Any consideration of the field's near future must reckon with an essential fact: The business of opera has taken a hit during the pandemic. Earned revenues are down, audiences are distracted, singers and musicians are scattered. Who knows what physical shape venues are in after months of closure? The move many companies made to digital has been artistically rewarding — companies want to do more — but it doesn't necessarily pay the bills.
If opera doesn't return at full speed soon, donors may lose interest, as well, says Perryn Leech, the long-time Houston Grand Opera director who recently became general director of Canadian Opera Company. "The longer this period of time goes, the harder it will be" to maintain donor support, he says.
The inescapable financial pressures could well have a significant impact on programming. Companies have been inspired to commission and produce works in response to the BLM movement, but coming up with the cash to get innovative shows off the ground could be difficult. "At some point, it will be about the character of leadership. You will have to put a stake in the ground and say these are our core values," Leech says. "Some boards will be prepared to take that risk. Others, candidly, won't."
A related question: Who will come back to the theater and who will resist? Each company will have to look at its own community where attitudes about health and safety provide clues to willingness. A company could lose big if it overestimates enthusiasm for an expensive production or presents something that fails to excite ticket sales.
There may be some programming lessons in the experience of Opera Orlando, located in Florida where rules over public gatherings are less strict. The company has been able to return to live performances since December. But it has proceeded with caution, strictly monitoring the cast's health and asking singers to wear masks throughout rehearsals. For a production of Die Fledermaus, the orchestra was spread out onstage behind the singers, and the chorus was prerecorded. Audience size was limited to just 400 in a 2,700-seat venue.
The company altered key parts of the opera in an effort to acknowledge the unusual situation and make audiences feel comfortable. For instance, the amorous tenor Alfred, instead of kissing the heroine Rosalinda, landed a peck on her image on a video monitor. "We thought, why don't we make it COVID-conscious and allow people to laugh at the situation," says Gabriel Preisser, executive director. Audiences appreciated the jokes, and the overall effort, and were moved — some to tears — by the chance to gather again as an opera community.
Preisser already had experience uniting his city. After the notorious mass killing of 49 people at the Pulse nightclub in 2016, his company staged the concert "One Voice Orlando: A Celebration in Song." Musicians around the state jumped on board, contributing to a landmark performance that featured a chorus made of 75 singers from eight different opera companies. Survivors and families were invited to take part. "It was a chance for them to be healed through the power of music," Preisser says.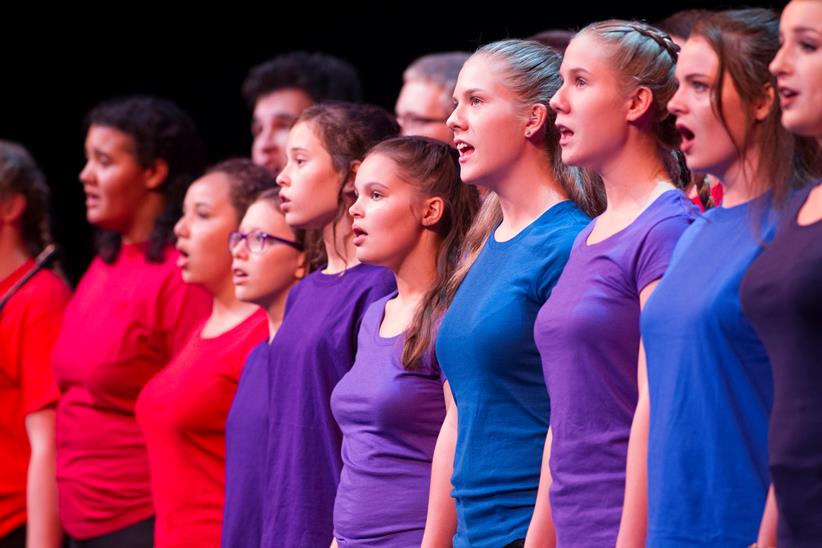 The return of audiences post-COVID could well call for similar decisive responses. Washington National Opera is considering a special event to celebrate the return to in-person performances in its theater. "It would give everybody that sense of marking the moment," says General Director Timothy O'Leary.
O'Leary was general director of Opera Theatre of Saint Louis during another civic tragedy: the 2014 killing of 18-year-old Michael Brown Jr. in the neighboring town of Ferguson. OTSL took the lead as an agent of healing, bringing together several regional performance groups, including jazz musicians and choirs, for a concert that took place at the high school Brown attended. Notable singers, some with ties to the region, volunteered to take part, among them Denyce Graves, Christine Brewer, and Julia Bullock.
The concert succeeded, O'Leary says, because the lineup was non-hierarchical and put the audience's needs ahead of the company's. "We were not setting out to put on an opera event; we were incorporating operatic performers into what was really a community-building musical event," he says. The concert, coupled with other company efforts, like spearheading an annual community-wide 9/11 commemoration, worked toward repositioning OTSL as a supportive friend to the community.
Recent consciousness-raising on matters of race and privilege, O'Leary says, offers an even greater opportunity for opera companies to join other institutions with long-held, Euro-centered values to publicly examine their role in creating social inequities. "Opera doesn't belong to any particular era or culture," O'Leary says. It's an ancient technology for connecting people. But it is also part of a legacy of the history of the world that includes 400 years of colonialism and slavery and capitalism that have created the world that we now live in, and are now seeking to make more just."
Across classical music, professionals are ruminating on how to respond to changing social values. This may well involve a paradigm shift in which performances are only part of an opera company's mission — and perhaps not the most important one. The other part involves using the tools opera organizations already possess to better the places they inhabit.
"Opera companies actually have an obligation to serve people, even people who are not buying tickets," says Cayenne Harris, vice president of education and engagement for the University Musical Society, and former vice president of Lyric Opera of Chicago's Lyric Unlimited. She notes that opera companies often look at community engagement efforts as opportunities to enlist new audiences, but feels it is necessary to move beyond that transactional model. "We have to think about our entire community, who most of our resources are going to, and who is being left out of that equation," she says.
The effort can be a challenge. "So many opera companies are struggling to pay the bills and put on the programs they've already announced," Harris notes. "It can be overwhelming to think: 'Wait, now I'm supposed to be stepping up?'" She points to resources that might enable companies to be part of community-wide problem-solving: creative thinkers, performers who know how to communicate, educators, whole teams of workers, customers, and board members who know their city and its needs.
A recent On Site Opera project shows how such efforts might work. The New York-based company partnered in 2018 with both the local Holy Apostles Soup Kitchen and Breaking Ground, an agency serving homeless people, for a site-specific 2018 production of Amahl and the Night Visitors. "You have to let go of a certain amount of ego and ask for help if you want to do this work," says Eric Einhorn, On Site's general and artistic director.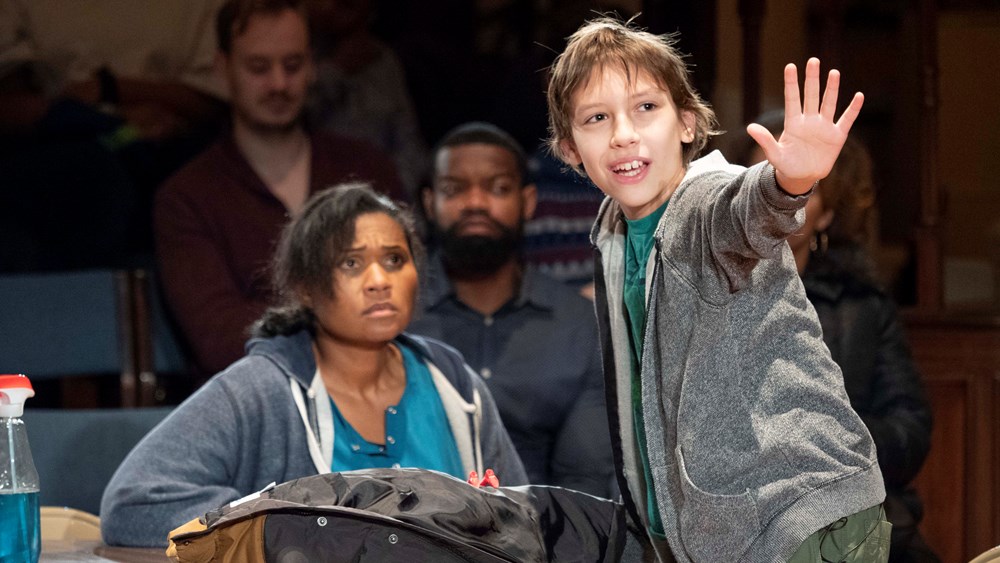 Clients of the two agencies were integrated into the chorus for the show. The production met its key goals: shining a light on a pressing social issue, bringing art to people who can't always access it, involving new faces in a performance while being careful to avoid any tinge of exploitation. The effort gave rise to a 2019 revival, and it would have been repeated last Christmas if COVD hadn't gotten in the way.
Community collaborations are built into the DNA of Opera Omaha's Holland Community Opera Fellowship. The program brings on four singers at a time who work with a goal of addressing issues like homelessness, income disparity, immigration, and segregation. One program takes place at a rehab center for spinal injuries, another at a center serving clients with developmental challenges. Currently, the fellows are doing an intervention with residents of an emergency shelter for women and families in Council Bluffs. During weekly sessions, residents take part in writing projects that help them connect with their own creativity and problem-solving skills.
The fellowship sets its goals strategically. Rather than dropping uninvited into situations with do-gooder attitudes, it prefaces every act with long and honest conversations with its social-service collaborators. The program has an advisory board of people from personal and professional backgrounds other than opera, and on-the-ground partners determine the needs that will be addressed. "It's all very collaborative," says Lauren Medici, Opera Omaha's director of engagement programs. "We have planning meetings to find out: What are their goals? How can we be a resource? How can we build programming that's really going to be a fit for them?"
"We're not going to solve homelessness in the Omaha Metro area," Medici says. "But if we work with partners who are doing really good work in that issue area and help them achieve their goals, that's how we're going to make an impact."
The Holland Fellowship has been around since 2017. But it definitely provides a model for the industry in post-pandemic society. "Out of this historic crisis, we have an opportunity either to confirm the stereotype that we are just expensive entertainment, or to adjust the paradigm so people see us as essential to civic well-being," says Scorca. "It may require people to rethink mission statements so that, perhaps, the word community comes before the word opera."
This article was published in the Spring 2021 issue of Opera America Magazine.