Fertile Ground
How Minnesota Became a Center for New Operatic Work
---
It seems counterintuitive for an agricultural state in the middle of "flyover country" to be a regular creator of compelling modern operas, but Minnesota has enjoyed such a reputation for more than a half-century. In recent years, Minnesota Opera has premiered The Fix, Dinner at Eight, The Shining, and The Manchurian Candidate. In 2012, composer Kevin Puts won a Pulitzer Prize for Music for Silent Night, a Minnesota Opera commission with a libretto by Mark Campbell.
Over the years, Minnesota has become home to a rich network of artist-led collectives and companies that experiment with variations on the operatic form on a regular basis. But how did it get this way?
Philip Brunelle, former music director of Minnesota Opera and the founder and artistic director of VocalEssence, a company that has commissioned more than 300 new vocal works and premiered more than 500, says the story starts with the early immigrants who settled the area. People from places like Germany, Eastern Europe, and Scandinavia were used to a strong tradition of classical music and opera. "They just wanted to see it continue," he says. "There's no question that's why it was that the opera, along with choral music and symphonic music, became such a vibrant part of what was going on here."
Minneapolis' contemporary art museum, the Walker Art Center, helped transform that love of music into a love of new music. In 1963, the Walker commissioned Dominick Argento, who was teaching at the University of Minnesota, to compose what would become The Masque of Angels. Center Opera, led by Artistic Director Wesley Balk, was created to perform it. It was a heady time in the Twin Cities for the performing arts; that same year, the Walker became home to the Guthrie Theater after successfully persuading Sir Tyrone Guthrie to realize his vision for a great regional theater in Minneapolis.
Years later, Center Opera would change its name to Minnesota Opera and continue to pioneer avant-garde works and ideas. It was here that Wesley Balk developed his idea of the "radiant performer." At a time when "park and bark" was still the norm for most classical opera, Balk wanted his singers to act and his actors to sing. The result, according to Balk's one-time assistant Ben Krywosz, who now runs Nautilus Music-Theater in St. Paul, was a much more engaging performance for audiences. This is one of many examples of Minnesota's tendency to serve as a bellwether for opera nationally.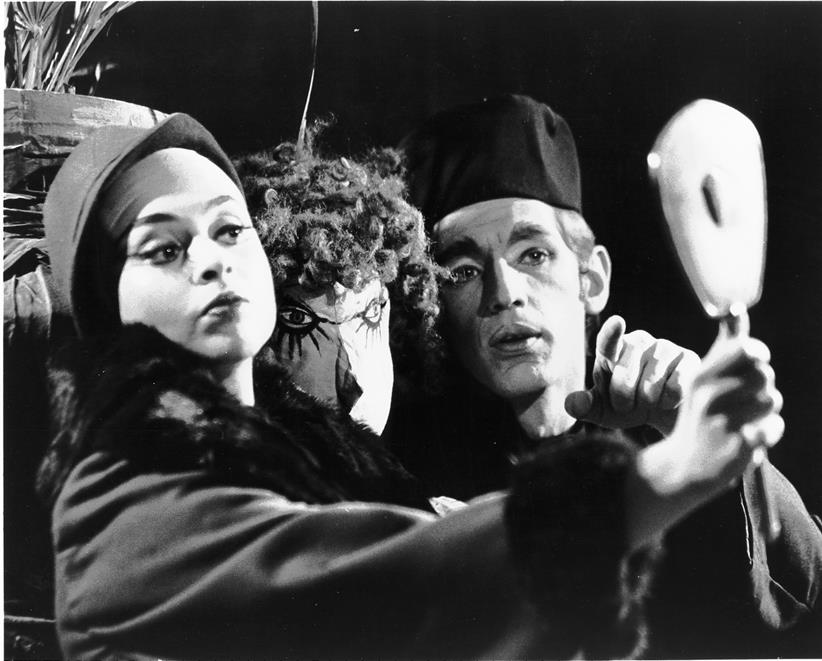 "Radiant performers" still abound in the Twin Cities and have evolved far beyond Balk's original conception. Theater Latté Da's artistic director, Peter Rothstein, is currently workshopping Verdi's Macbeth. One of his performers, JuCoby Johnson, is a noted playwright; another, Meghan Kreidler, is the lead singer of the rock band Kiss the Tiger. Rothstein says when he works with composers and writers from other parts of the country, they're blown away by the dramaturgical finesse of local talent.
Rothstein is quick to acknowledge that there's a communal generosity of spirit in Minnesota that benefits his and many other companies. "I only get to do what I do because other organizations are allowing artists to make a life here," he says. Few companies can support an artist 52 weeks a year. Providing artists with multiple opportunities to be involved in the local arts scene has created a decades-long synergistic cycle of new performing artists creating new companies. That has, in turn, created opportunities for even more new artists.
In 1973, University of Minnesota student composers Libby Larsen and Stephen Paulus co-founded the Minnesota Composers Forum (now the American Composers Forum) to create more opportunities for young composers. Larsen points to the prevalence of such artist-led cooperatives (the Playwrights' Center was founded in 1971, the Loft Literary Center in 1974) for creating an environment where practically anything is possible.
The St. Paul-based Jerome Foundation was one of the first foundations to fund the Composers Forum, as well as the Playwrights' Center and the Loft. According to longtime President Cindy Gehrig (who retired in 2014), these artist service organizations not only supported local artists, but gave them opportunities nationally while simultaneously bringing in artists from elsewhere to work locally. It was a fertile environment for creatives, "and I'm still quite amazed by everything that those organizations do," she says. "I also felt, and feel now, that most artistic leaders in Minnesota see culture as a living, breathing organism, and not as an inheritance from the past."
Jerome is one of several foundations in the Twin Cities that have made it a point of pride to support new work by emerging artists. Minnesota has a well-earned reputation for philanthropy from multiple sources, not just wealthy individuals and foundations. "Commissioning clubs," made up of music fans with more moderate means, pool resources to sponsor new composers.
In 2008, Minnesotans voted to pass the Clean Water, Land, and Legacy Amendment, which increased the state's sales tax by a small percentage. Roughly one-fifth of the increase goes toward the state's arts and cultural heritage fund and has injected the state's arts organizations with much-needed new support.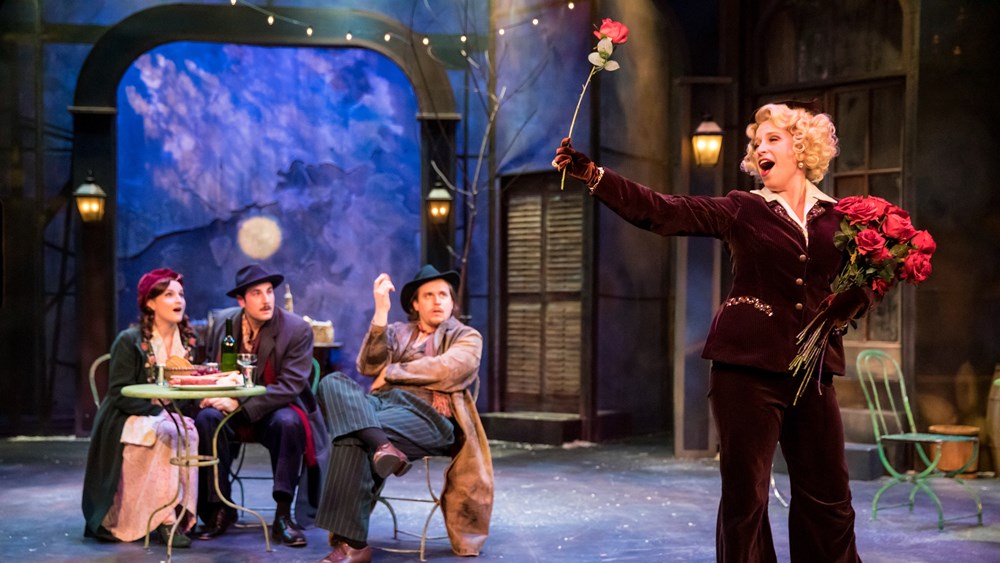 It was around this time that the Minnesota Opera, after years of leaning heavily on a bel canto repertoire, renewed its commitment to premiering new work. The company had just staged Ricky Ian Gordon and Michael Korie's Grapes of Wrath to critical acclaim. Then-President and CEO Kevin Smith says the company wanted to figure out how to replicate its success: "We thought, 'How do we make this a part of our core model? What if we could redo the Minnesota Opera in the same way? How could the new work actually drive the company, the business, and its relationship with the community?'"
That's why the company developed the New Works Initiative, a seven-year, $7 million program dedicated to fostering new opera. As a result, says the opera's current president and general director, Ryan Taylor, staging new work has once again become a central part of the company's identity. He doesn't see that changing. When asked where opera is headed next, he replied, "I'm not sure there's an area that I don't think we should be exploring."
While COVID-19 brought performances to a sudden stop in March 2020, the Twin Cities' performing arts scene is once again picking up momentum. In many ways, its future looks brighter than ever.
One of the newest opera companies in town is An Opera Theatre. It's run by Kelly Turpin, who wants to break down the societal, financial, and cultural barriers to attending opera. Her company provides opera education for ESL classes and immigrant communities. When the pandemic made in-person performances impossible, she took to film. The 12-minute one-act The Sky Where You Are raised awareness of increasing rates of domestic abuse during lockdown. The company's next production will be Zitkala-Ša, named after the Dakota political activist who, in 1913, wrote the libretto and songs for The Sun Dance Opera, the first Native American opera. Turpin is the only non-Native member of a creative team that includes singers, drummers, videographers, and visual artists.
"This beautiful vibrancy has been added these last couple years," says Turpin. "The fear of what you're presenting or how you're presenting — it isn't really there anymore. Instead, you're getting this strength and authenticity to the work. And especially within these younger organizations — thanks to support from curious arts-goers — we're kind of just throwing everything out the window and redefining it."
Fertile ground, indeed.
This article was published in the Spring 2022 issue of Opera America Magazine.