Dynamic Pricing Takes Off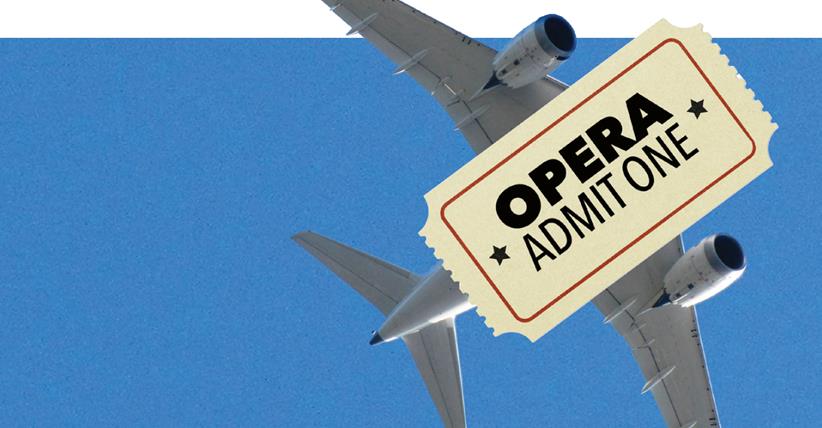 Amid The New York Times' recent report on the Metropolitan Opera's 2016–2017 box-office returns, one particular statistic stood out: The matinee performance that marked Renée Fleming's final Rosenkavalier sold at 107 percent of capacity. This seemingly paradoxical figure was achieved through dynamic pricing: the practice of maximizing box-office revenue for individual performances by raising prices as demand heats up.
In putting dynamic pricing into effect, companies like the Met, The Dallas Opera, LA Opera, Lyric Opera of Chicago and The Santa Fe Opera are emulating the long-standing practice of airlines. (As any traveler knows, plane fares tend to rise in proximity to departure dates.) The point was brought home at Opera Conference 2017, where Tassio Carvalho, American Airlines' senior manager of operations research and advanced analytics, offered a presentation detailing how the opera world can learn from his company's hard-won wisdom. "Both performing arts organizations and airlines offer perishable products," says Carvalho, a board member of The Dallas Opera. "They've got a long planning cycle, with fixed costs. A ticket to a show can cost $19 to sit up high, or $350 to sit in a box, just like a plane fare can vary dramatically depending on where you sit. The scale may be different, but it's very much the same thing that we do here."
American Airlines has a team of 500 in its "revenue management" — i.e., ticket- pricing — department. Although opera companies obviously don't have the same kind of staffing, some still expend considerable effort to ensure optimal results. The Met's team revisits pricing on a weekly basis, using a revenue- management program run through its Tessitura software. At The Dallas Opera, according to Carrie Ellen Adamian, director of marketing and ticket sales, "we look at pricing practically every day."
Needless to say, an opera company does not have the same mass of data as an airline to rely on when determining pricing. "American Airlines has thousands of flights a day," notes Diane Bergman, LA Opera's vice president of marketing and communications. "They have a lot more data that lets them build an algorithm on flyer behavior." Opera also presents more variables than air travel: A New York-to-Chicago trip on a Wednesday evening in February 2018 will probably generate interest similar to the same trip in 2017, while a Nixon in China performance that night will be a significantly different animal from the previous season's Bohème. This circumstance makes dynamic pricing in opera a true marriage of science and art: data crunching merged with seat-of-the-pants prognostication.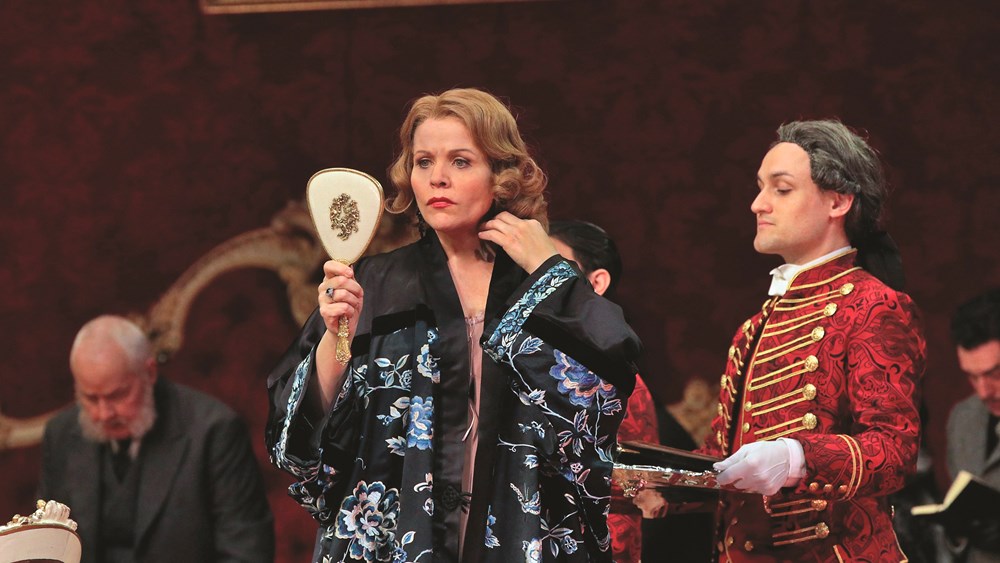 "We have to go with what we have," says Adamian. "We'll project numbers on Traviata based on the figures for Carmen, another top-five opera. We look at the time of year and the number of performances. All these various factors go into our pricing model. The data speaks to us based on the Dallas market."
Dynamic pricing usually goes in only one direction: up. Companies tend to be wary of offering discounts at the box office, preferring to deal with excess inventory through strategies like a student-ticket program. The reason is simple: Even in the era of the single- ticket buyer, no company wants to be seen as undercutting its subscriber base. "We're very protective of our season subscribers," says Bergman. "We don't want them thinking, 'If I wait, I can save money.'"
"We will never undermine our subscription base price," says Gillian Brierley, the Met's assistant general manager of marketing and communications. "The biggest balancing act is honoring that incredibly important part of the audience, while bringing in new audience members. We need to bring in five to six single-ticket buyers to equal one subscriber."
There's only so far that most companies will go with their pricing. "Even though it isn't true that opera is priced higher than everything else, there's a perception that it is," says Bergman. "There are times we could go as high as $900 and sell those last few seats. But we don't. It's a public- relations strategy."
As Adamian sees it, any company using dynamic pricing needs to keep in mind the "optics" of the strategy. "We don't want it to look like we're taking advantage of the market," she says. "This organization has a relationship with the community at large."  
This article was published in the Summer 2017 issue of Opera America Magazine.