Celebration for a "Notorious" Opera Fan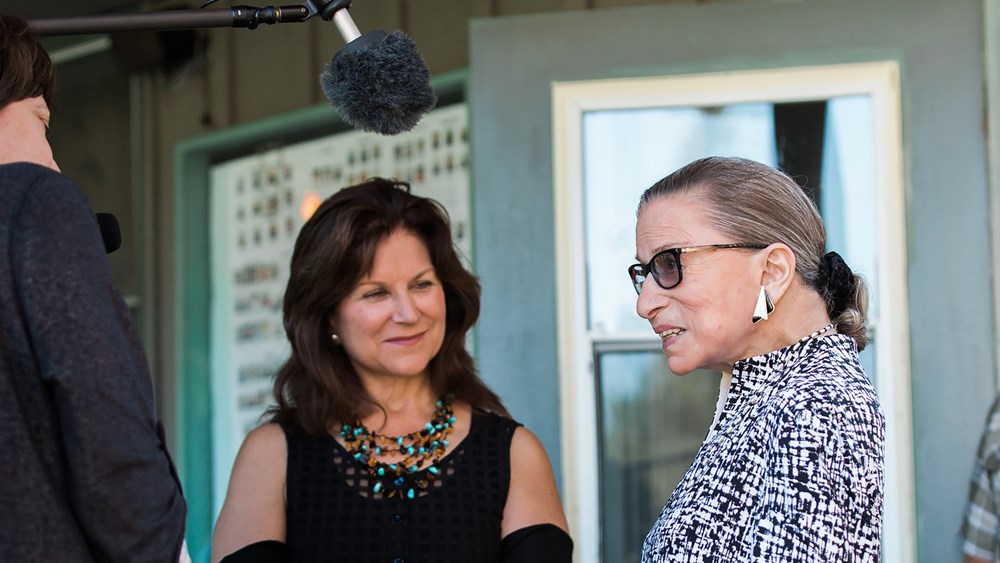 Considering Ruth Bader Ginsburg's passion for vocal music, it's only fitting that her 25th anniversary on the U.S. Supreme Court should be commemorated in song. The new Cedille Records release, Notorious RBG in Song, focuses on music written to celebrate the justice, including a new nine-song cycle by soprano Patrice Michaels, The Long View, set to texts drawn from Ginsburg's letters, conversations and opinions from the bench. The project is a family affair: Cedille's founder, James Ginsburg, is Justice Ginsburg's son; Michaels, who is also the vocal soloist on the album, is his wife.
The project germinated at Justice Ginsburg's 80th birthday party, where Michaels performed songs by female composers, including Lori Laitman's "Wider than the Sky," which appears on the CD. The disc also includes "My Dearest Ruth," a musical tribute from Stacy Garrop; an aria from Derrick Wang's opera Scalia/Ginsburg; and Vivian Fung's "Pot Roast à la RBG," a setting of the justice's own recipe.
"It's such a natural," says Michaels. "People have written about her in lyrical ways. Her own writing is really beautiful. It makes sense that we could pull these things together to show the through-line of her life. This project has been so gratifying: We need heroes now."
This article was published in the Summer 2018 issue of Opera America Magazine.