Fashion Statements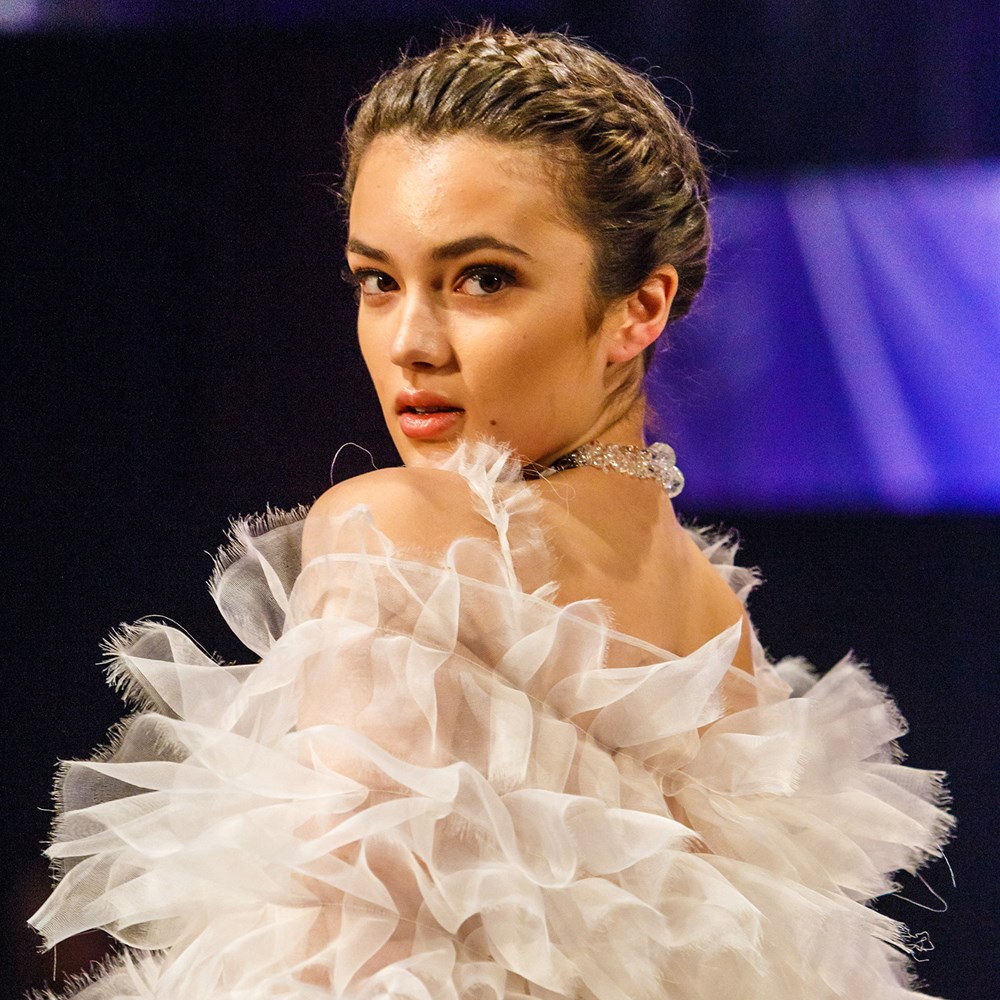 "A Song of Thrones," a runway show that Pittsburgh Opera staged this March, paired two very different styles of clothing: couture by local designer Diana Misetic, and medieval-themed items from the company's costume shop that evoked the hit series Game of Thrones. The event also represented another kind of provocative pairing, between two separate worlds of glamour: opera and fashion.
"We're always looking for a way to make inroads into a general audience, and obviously there's a big audience for fashion," says Christopher Hahn, the company's general director. "The fashion exhibitions at the Met Museum are wildly popular. The whole concept of divadom, which used to sit squarely in opera's lap, has segued into popular culture. We've also discovered the general audience is fascinated by costumes — any peek behind the curtain into our costume shop has always had a very positive response."
This year's show was the second iteration of the company's fashion show, which bowed in 2017 with "Operatically Emphatic," an event that mixed a 50-year cavalcade of fashion from a local boutique with fanciful reworkings of pieces from the company's stock that evoked the 18th century. Seated "VIP admission" drew a mix of reserved, hard-core patrons and more casual operagoers. But the buzz around the events — along with the cocktails being served — drew a lot of young people to standing room, or "general admission." The millennial contingent included members of the company's young professionals group and people who came, as Hahn explains it, "because it was a cool fashion show."
The models were a mix of professionals and members of Pittsburgh's Resident Artist Program, who sang as they walked down the runway. The tactic branded the show as an operatic event. "There's no surefire way of tracking people from one of these events to the opera house, but we know from anecdotal evidence that a lot of the excitement was about the singing," Hahn says. "You have to be sure that you aren't simply cultivating an audience for a fashion show. You're getting them into an encounter where you have the possibility of bringing them into the conversation."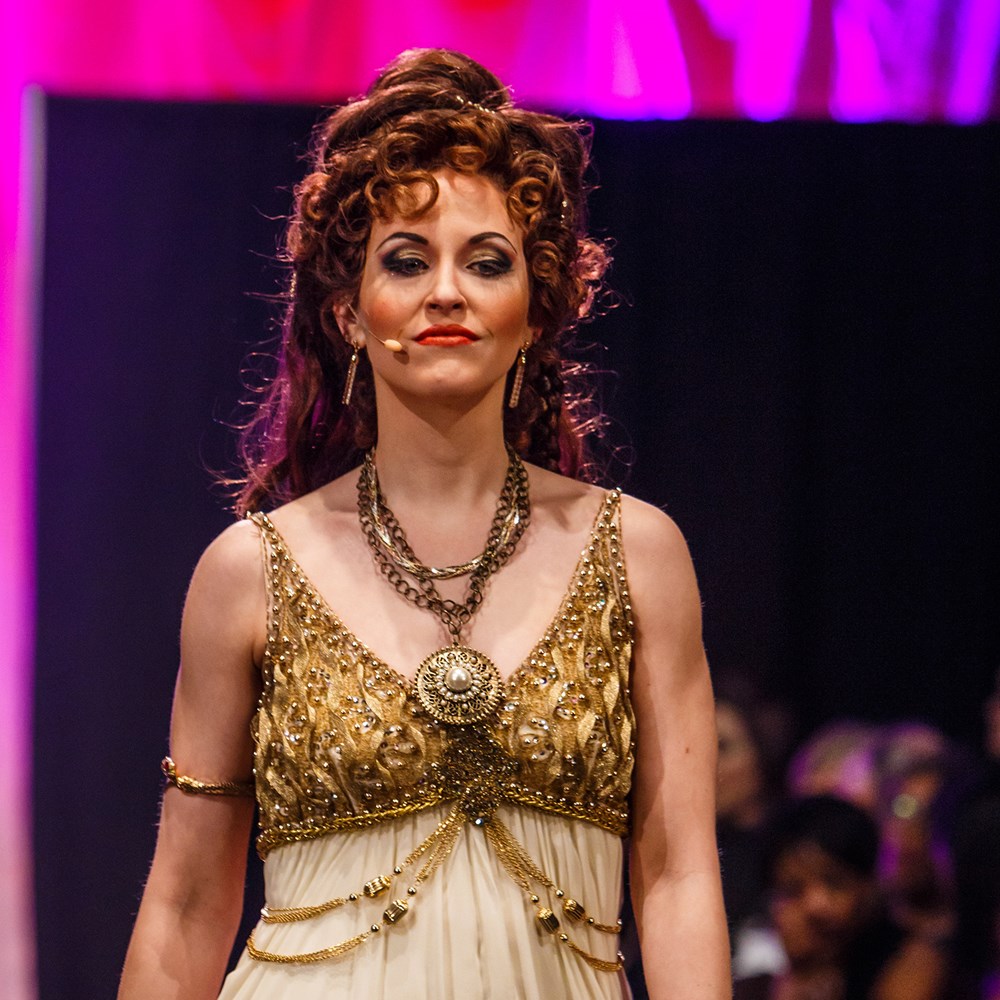 Chicago Opera Theater found a very different approach to fashion this season in its cross-promotion with ZipFit Denim. The designer denim company created custom-fit jeans for the entire cast, plus director David Schweizer, of the upcoming local premiere of Elizabeth Cree, the new Kevin Puts/Mark Campbell opera. The singers and director posed for a fashion shoot a week before opening, and the resulting images made their way to the public via blogs and social media.
The idea popped up by chance when Douglas Clayton, COT's general director, met two ZipFit account managers at a business mixer. But it dovetailed with recommendations from a multiyear strategic-planning research process, completed in 2017, examining ways the company fits into its city and exploring avenues for rebranding. "We've been aiming to promote the way we take care in the creation and execution of our projects," says Clayton. "We're moving away from using words like 'adventuresome' or 'surprising,' since people associated them with slightly lower quality. Instead, we're talking about craftsmanship — about how each piece is very specifically chosen for Chicago."
It is no accident that COT, seeking an image midway between that of Lyric Opera of Chicago's opulence and indie-opera scrappiness, has aligned itself with a jeans manufacturer. "This was not a partnership with a high-end fashion company or with Target," Clayton says. "That wouldn't be what our brand is. We're specifically in-between: custom-done, high-quality, but something you're happy to put on every day."
In turning to fashion for its spring 2019 production of Norma, Utah Opera is in part making a virtue of a necessity. The Capitol Theatre, its usual performance space, will be closed for renovations, necessitating a move to Abravanel Hall, the home of its sister organization, the Utah Symphony. A full opera-house staging will be impossible there, so this Norma will be semi-staged, with visual interest coming from Greg Emetaz's projections and costumes designed by Bradon McDonald, a Project Runway finalist who has created costumes for Beth Morrison Projects and Jessica Lang Dance.
At this point in the project's development, the company is less interested in exploiting the crossover appeal of fashion than in producing a dynamic operatic event. "We can't have big sets, turntables and all those wonderful things, but we wanted to do something with splash and pizazz," says Christopher McBeth, the company's artistic director. McDonald's directive is not to suggest ancient Gaul, but rather to create visual excitement, and McBeth expects the costumes to have a decidedly contemporary flavor. "Bradon's been very clear," McBeth says. "He says, 'I'm not your traditional costume designer' — and that's exactly what we want."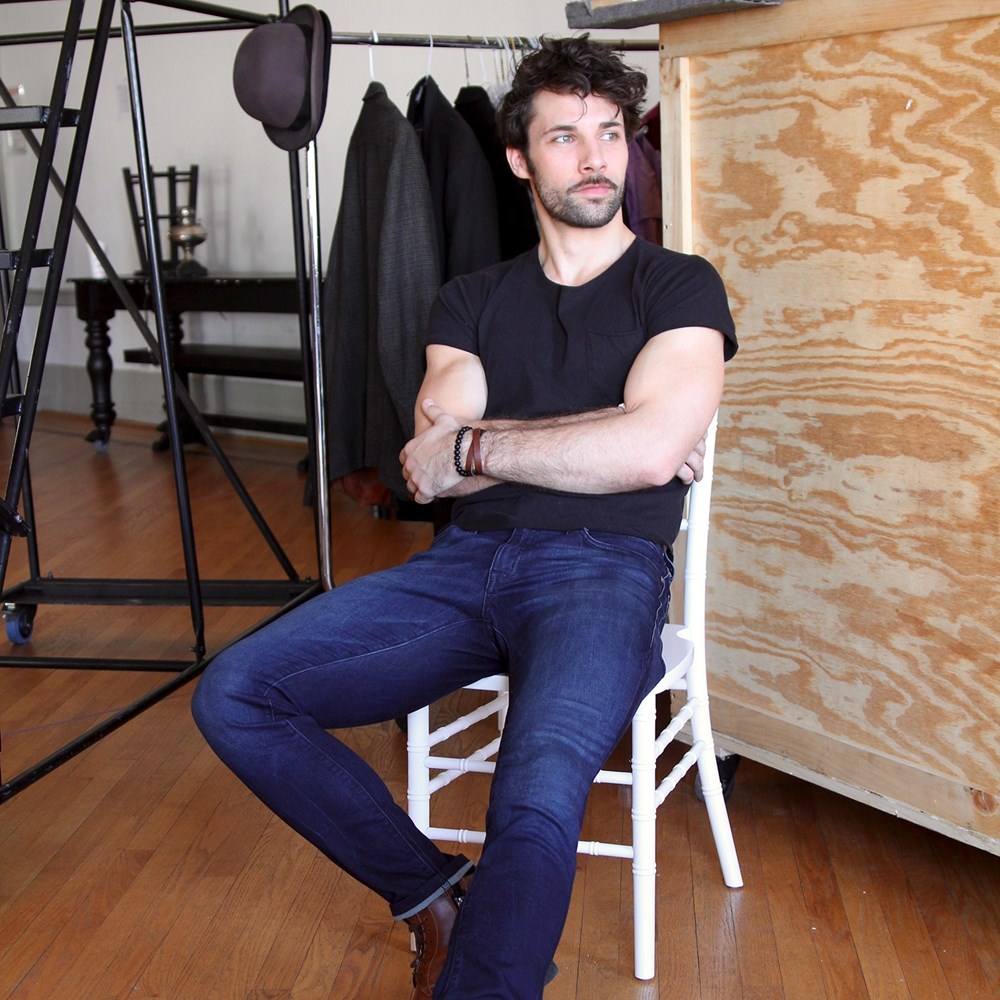 This article was published in the Summer 2018 issue of Opera America Magazine.