Change Agents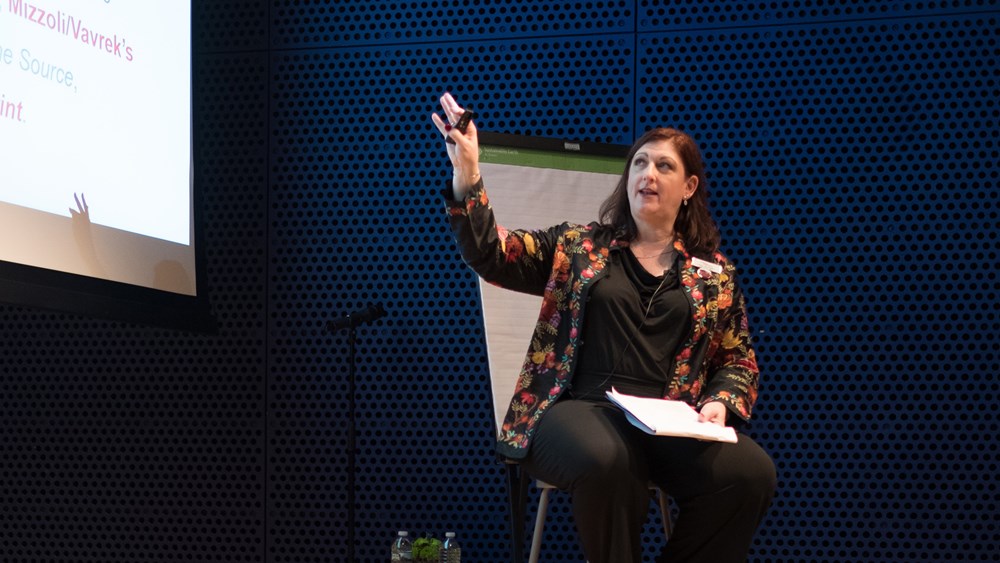 When you walk into any room, be mindful, look around and ask yourself, 'Who is represented here?'" said Laura Lee Everett, OA's chief programs officer, at an April 6 meeting of the Women's Opera Network (WON), a group founded by OA in 2015 to help establish gender parity in the opera field. "If we don't see ourselves in the art that we consume, we're not going to draw joy from it."
Everett's words set the tone for the gathering, which brought together female administrators and artists (and male allies) from across the Northeast Corridor for WON's very first regional meeting, held at OA's National Opera Center in New York City. Much of WON's activities take place virtually, on its Facebook group boasting 1,900 members, but the meeting at the Opera Center provided an important opportunity for group members to meet face to face and brainstorm.
It also provided the occasion to share some good news. Everett presented data collected by OA's research department that revealed a recent increase in the number of women holding general director or equivalent positions at OA's Professional Company Members — from 34 percent women-led companies in 2015 to 46 percent women-led companies today. Of the women appointed to leadership positions in the past year, five are alumni of OA's Leadership Intensive, a career-development program offered each year to promising opera professionals.

This article was published in the Summer 2019 issue of Opera America Magazine.