Innovations Coast-to-Coast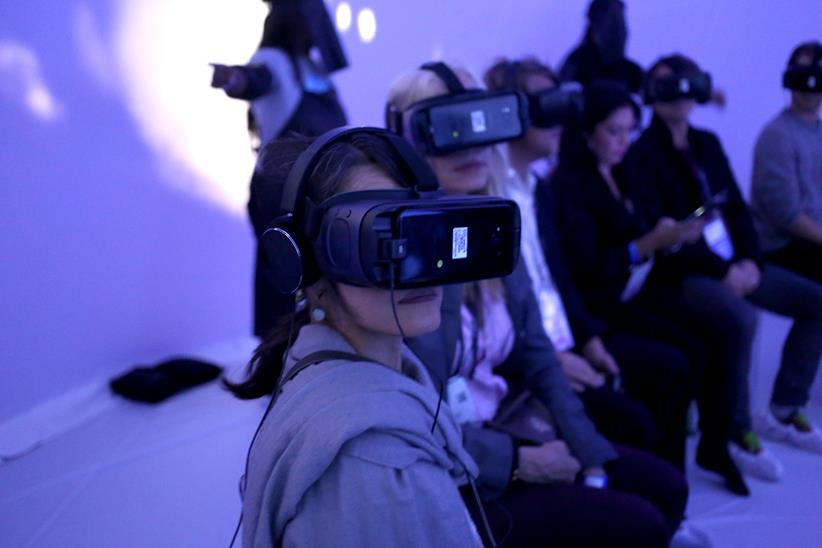 The first virtual-reality opera — The Parksville Murders, by Kamala Sankaram and Jerre Dye — bowed in 2017. Two years later, a number of opera companies are bringing innovation to the field by continuing to explore this intriguing technology. In fact, three out of this year's OA Innovation Grants will provide support for virtual-reality projects. Among the grantees: Opera on Tap, the producer of The Parksville Murders, which will further its pioneering work in the medium.
In all, 14 Innovation Grants, totaling $1.4 million, were awarded this spring to OA Professional Company Members for projects in a wide range of areas: the creation of new works, financial strategies, civic action. Launched in 2016 and funded by the Ann and Gordon Getty Foundation, the Innovation Grant program is designed to support projects that address artistic vitality, audience experience, organizational effectiveness and community connections, with an aim of sharing replicable suc­cesses with the field.
BUSINESS MODELS
Arizona Opera
Funding Innovations Competition
This venture-capital-inspired competition will assemble teams to develop revenue-generating concepts, with the intention of identifying new income sources for Arizona Opera. The company is collaborating with Arizona State University's National Accelerator for Cultural Innovation on this project.
Nautilus Music-Theater
The Nautilus Genome Project: Preparing for the Next Iteration, Part Two
The Nautilus Genome Project is designed to explore new approaches to succession and strategic planning at a founder-led organization. Through a survey process, Nautilus staff will collect and analyze input from participants to map the "Nautilus Genome" and subsequently "genetically engineer" structural innovation, with the aim of continuing the organization's work into the future.
San Francisco Opera
SFO+
SFO+ is a company-wide culture-change initiative that uses a design-thinking approach to launch research-and-development projects. In the next phase of SFO+, San Francisco Opera will invite staff to submit project proposals that might inform core operations. The SFO+ process is designed to generate full company buy-in and proper resource allocation for new approaches in areas such as audience engagement, civic practice and the application of technology.
CIVIC PRACTICE
Cincinnati Opera
In Harmony
Cincinnati Opera is creating a new community chorus, In Harmony, with the aim of forming social bridges. Crossing racial, economic and political divides, the ensemble is meant to foster friendships between people whose paths might otherwise never have intersected. It will be drawn from a diverse group of 10 organizations, including houses of worship and existing community choirs. The program will culminate in performances featuring both opera soloists and the chorus members, with repertoire ranging from spirituals to opera choruses.
LA Opera
LA Opera Academy
A career development program for students from communities underrepresented in the arts, the LA Opera Academy invites two to three high school juniors to embark on a six-year paid internship at LA Opera. The interns receive practical work experience in all of the company's departments, along with college and career guidance.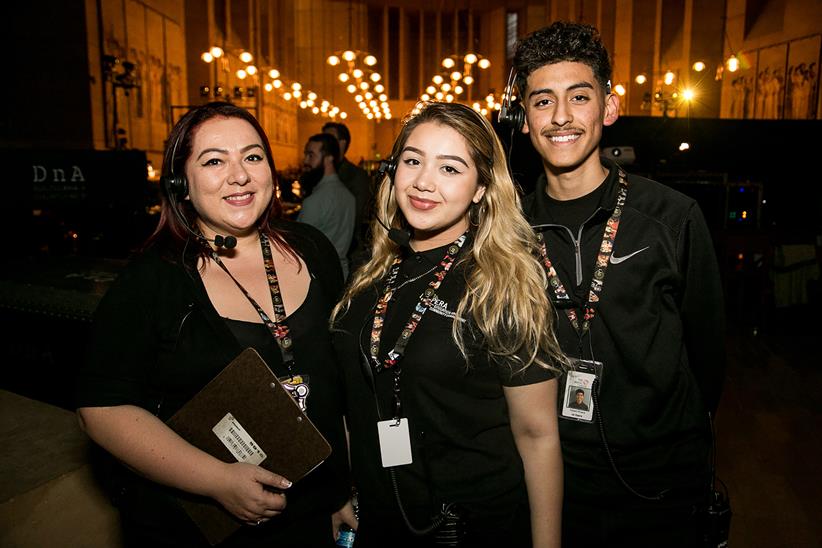 Manitoba Opera
Building Bridges with Manitoba's Indigenous Community
This program recognizes the prominent role of Indigenous people in Manitoba's civic life. Eighteen percent of the province's population identifies as Indigenous, the highest concentration in Canada and nearly four times the national average. Engaging the services of a community consultant who is a member of Keeseekoowenin First Nation, Manitoba Opera seeks to make respectful connections and explore the potential of playing a role in the Indigenous community.
Opera Cultura
Rap Opera Project 2.0
This project will develop a 45- to 60-minute rap-infused opera, telling the stories of local youths who have been incarcerated or placed in foster homes. By creating opportunities for these young people to participate as both creators and performers, the project will offer a chance for their marginalized voices to be heard. They will collaborate with composer Héctor Armienta, founder of Opera Cultura, to write the piece and will then perform it alongside rapper and beatboxer Infinite, interdisciplinary artist Cellista and soprano Alexandra Anderson. The new work is scheduled for a June 2020 premiere.
Opera Modesto
"Story into Song" Literacy Initiative
Over the next two years, the company's young artists will perform an opera based on a work of literature. The initiative, incorporating the region's three main languages, will begin with Jonathan Dove's Mansfield Park (in English) and continue the following year with a double bill of operas based on Don Quixote (in Spanish) and Rudolfo Anaya's Bless Me, Ultima (in Spanglish).The project will draw in local libraries, schools, book clubs, government agencies and arts groups, with the aim of getting young people excited about reading.
Seattle Opera
ALAANA Performing Arts Fellowship
Seattle Opera's ALAANA Performing Arts Fellowship addresses institutionalized racism within cultural organizations. Through leadership training and hands-on work experiences, the fellowship will support individuals who identify as persons of color or ALAANA (African, Latinx, Asian, Arab or Native American) seeking to enter the field of arts administration. Based on his or her interests, each fellow will be assigned to work in one of the company's departments, paired with a mentor who will serve as a leadership coach. Seattle Opera will collaborate with local ballet, theater and symphony organizations to form a cohort of fellows, providing an opportunity for shared learning across the performing arts
REPERTORY
Experiments In Opera
EiO Writers Room
In this new two-year program, Experiments in Opera will organize a collaboration among 10 composers and up to 10 librettists, working to create an opera told in 10 half-hour episodes. Taking a cue from television series like Showtime's The Affair, the serial work will offer a single story told from a range of perspectives and voices.
Guerilla Opera
Emergence Composition Fellowship
Five composers selected from an international competition will collaborate with Guerilla Opera to develop new 10-minute operas. The company will support a yearlong developmental process, including libretto readings and workshops, culminating in full productions featuring Guerilla Opera's ensemble and theater artists. The company will also provide videography to document the works.
Opera Lafayette
Philidor's The Blacksmith
Opera Lafayette will create an adaptation of François-André Danican Philidor's 1761 Le maréchal ferrant, aka The Blacksmith, for southwest Colorado. The two-act opéra comique was a huge hit in the 18th century, playing throughout Europe and the New World, and its original dialogue incorporates Patois along with classical French. Opera Lafayette's version will stay true to the work's rustic nature by incorporating American songs performed by the region's musicians. It will be staged in Mancos' 1910 opera house — ironically, the first opera ever to be staged there.
The Santa Fe Opera
Opera for All Voices: Stories of Our Time
Through a consortium of seven opera companies, the Opera for All Voices initiative commissions operas that are meant to resonate will all audiences, regardless of age or previous exposure to opera. The consortium seeks to produce works that are flexible in scale, represent diverse voices, and strive for rich storytelling, artistic integrity and social impact. The Innovation Grant will support the next phase of the project: the development and production of the first four commissions. The four initial composer/librettist teams are Augusta Read Thomas and Leslie Dunton-Downer, Laura Kaminsky and Kimberly Reed, David Hanlon and Stephanie Fleischmann, and Chandler Carter and Diana Solomon-Glover.
TECHNOLOGY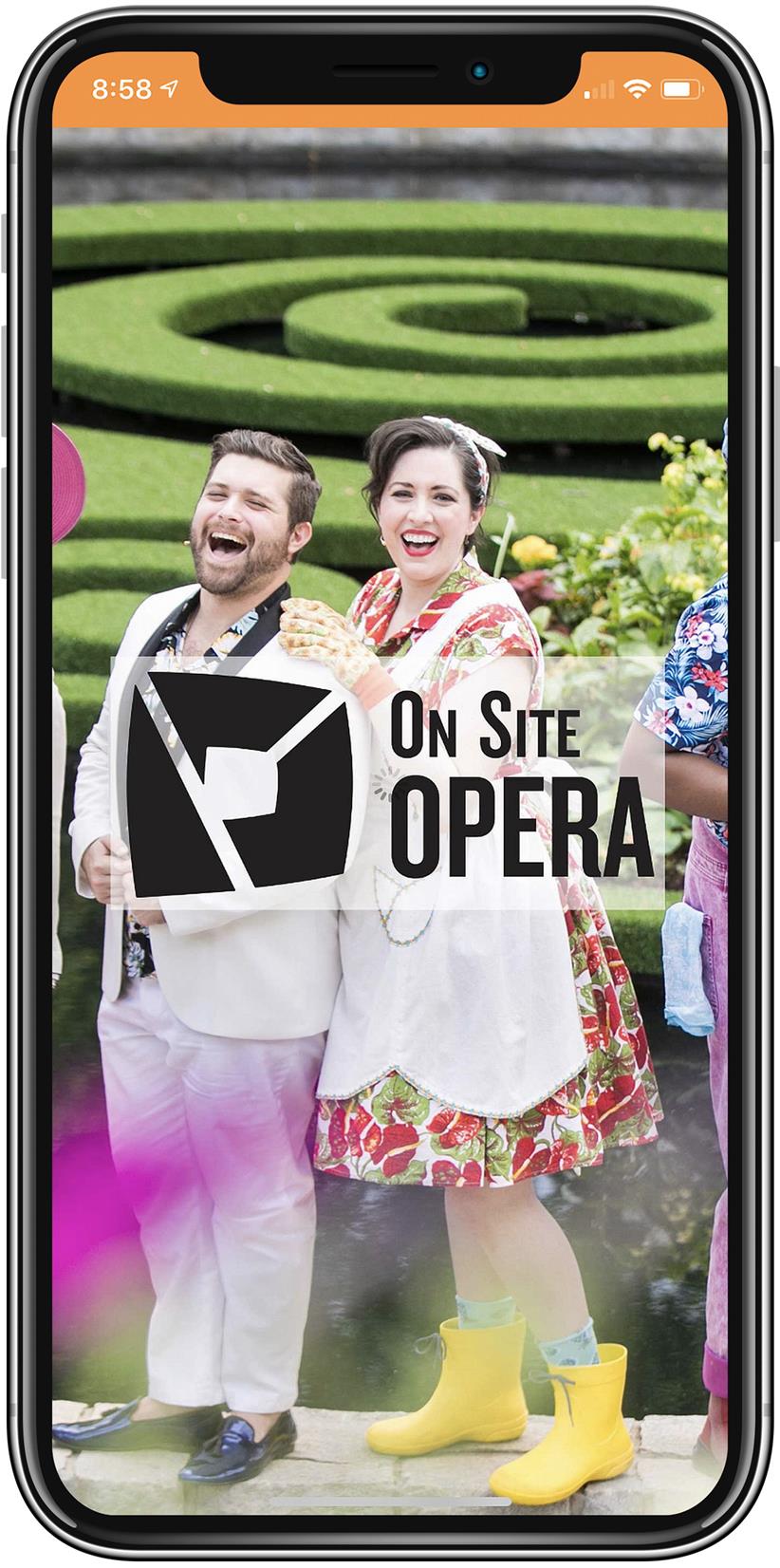 Austin Opera
Immersive Technologies and Audience Experience
Austin's Behavioral Sciences Lab will collaborate with Austin Opera to experiment with augmented reality, virtual reality and mixed reality. The program is aimed to foster audience attraction and retention through new marketing strategies, as well as the development of immersive audience experiences.
On Site Opera
Mobile App for Supertitles (and More!)
In collaboration with InstantEncore and LiveNote, the site-specific company On Site Opera will launch a mobile app for supertitles. The app is particularly appropriate for productions in spaces not designed for opera performance, providing the audience with venue information and supertitles, and creating points of contact before, during and after each performance.
Opera On Tap
The Immersive Opera Project
Inspired by the success of The Parksville Murders, Opera on Tap's virtual-reality opera, the Immersive Opera Project is a commissioning/development/production program for new works that are designed for immersive environments and that use augmented and virtual reality. The program brings tech-industry innovators into partnership with opera professionals.
Tapestry Opera
World Premiere of R.U.R.
Tapestry Opera will present the world premiere of the augmented-reality opera R.U.R.—A Torrent of Light. Chronicling the story of the founding partners of a tech and robotics company as they grapple with rapid advances in artificial intelligence, R.U.R. will integrate the operatic voice with live, recorded and responsive sound. Nicole Lizée is the composer and Nicolas Billon is the librettist.
Wolf Trap Opera
Procorio
Procorio is a web-based scheduling solution developed by Wolf Trap Opera to manage artistic personnel across multiple productions and rehearsal locations. The opera company will engage a cohort of OPERA America members to test enhancements to the system, provide user support and continued improvements during a soft launch phase, and create a suite of training tools and resources.
This article was published in the Summer 2019 issue of Opera America Magazine.